If you're looking for a cooling, comforting treat this summer, this Lemon-Basil Granita will knock your socks off. Now, I've mentioned before (in pretty much every recipe that uses it) how much I love basil. Like, I'll put it in everything. The best desserts, salads, pizzas, and pastas I've ever had were all swimming in it. And it's a good thing, because I started growing it last summer and was up to my ears in fresh basil. This granita became my go-to recipe to use all those leaves up before they went bad. With just a handful of ingredients and a super, super simple prep, it's an incredible treat you can enjoy without much effort or investment.
All-natural, organic makeup and skin care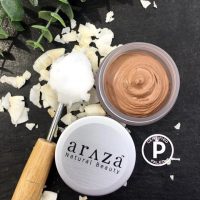 Araza Natural Beauty, founded by two sisters with Celiac disease, is the first Paleo-certified beauty company to offer a full range of products for skin, eyes, cheeks, and lips–all of which are additive, dairy, and gluten free. In all my years of experimenting with natural makeup, this has become my favorite, fool-proof brand for everyday looks!
Lemon-Basil Granita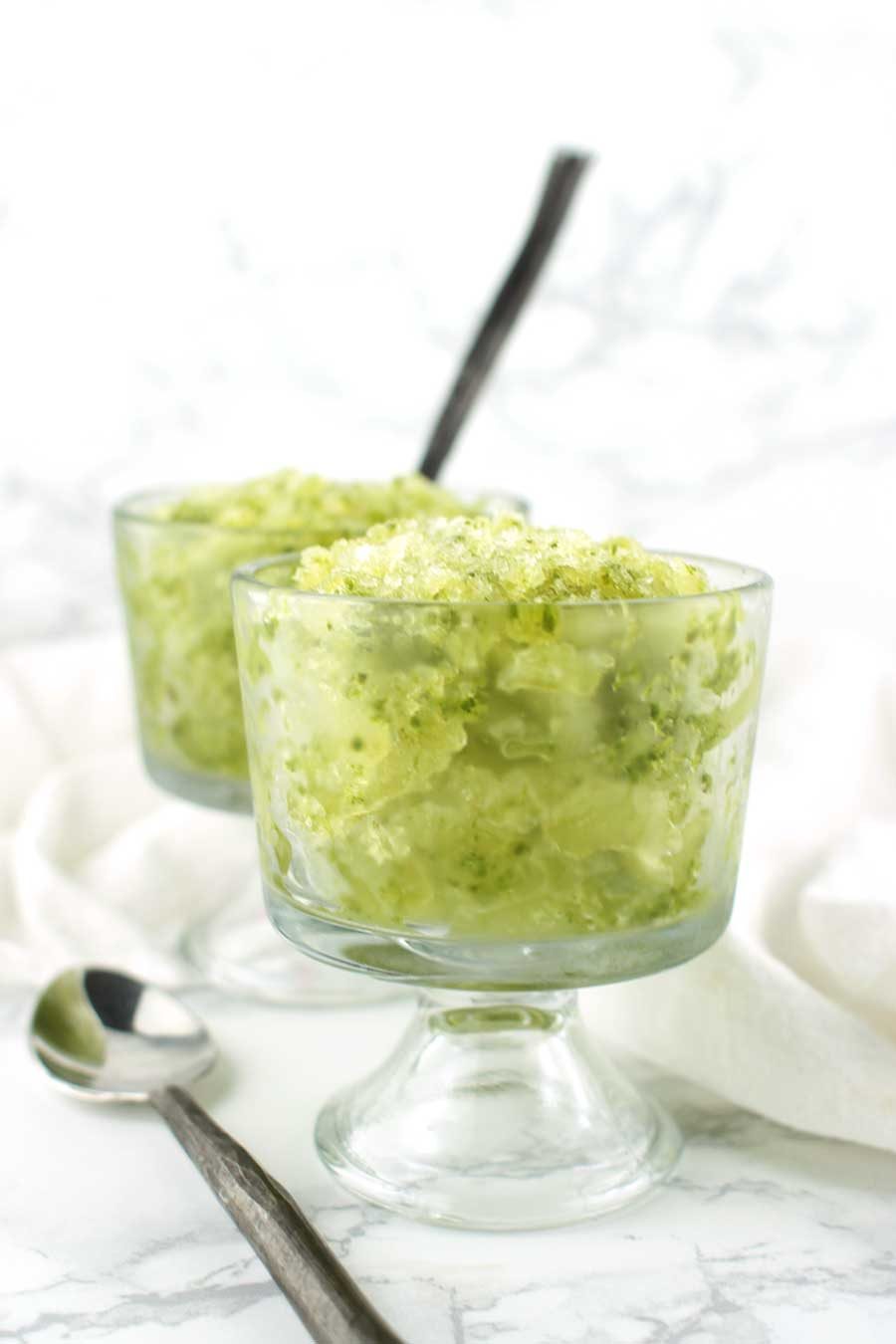 PREP TIME:

6

hours

COOK TIME:

0

minutes

YIELDS:

4

servings

RATING:
CALORIES:
59kcal
PROTEIN:
1g
TOTAL FAT:
0.1g
MUFA:
0.01g
PUFA:
0.1g
SATURATED:
0.01g
CHOLESTEROL:
TOTAL CARBS:
17g
FIBER:
1g
SUGARS:
13g
VITAMIN C:
41%
POTASSIUM:
132mg
SODIUM:
3mg
CALCIUM:
3%
IRON:
3%
Ingredients

CALORIES:

59kcal

PROTEIN:

1g

TOTAL FAT:

0.1g

MUFA:

0.01g

PUFA:

0.1g

SATURATED:

0.01g

CHOLESTEROL:

TOTAL CARBS:

17g

FIBER:

1g

SUGARS:

13g

VITAMIN C:

41%

POTASSIUM:

132mg

SODIUM:

3mg

CALCIUM:

3%

IRON:

3%