The perfect winter treat.
Looking for AIP-Friendly Breakfast Recipes?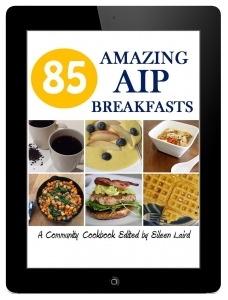 What to eat for breakfast is one of the most common questions I get from people starting the autoimmune protocol. I understand completely: With all my old staples off the table, breakfast was my biggest challenge, too. Well, now there's an easy answer. 85 Amazing AIP Breakfasts is a community e-cookbook featuring dozens of breakfast-friendly autoimmune protocol recipes from some of your favorite bloggers. With coffee substitutes, comforting teas, sausage, waffles, stir-fries, soups, hash, muffins, and porridge, 85 Amazing AIP Breakfasts has just about every one of your breakfast needs covered, sweet and savory alike. Many of the recipes can even be adapted for a low-FODMAP diet! The e-cookbook is available on editor Eileen Laird's website.
Cinnamon-Ginger Pears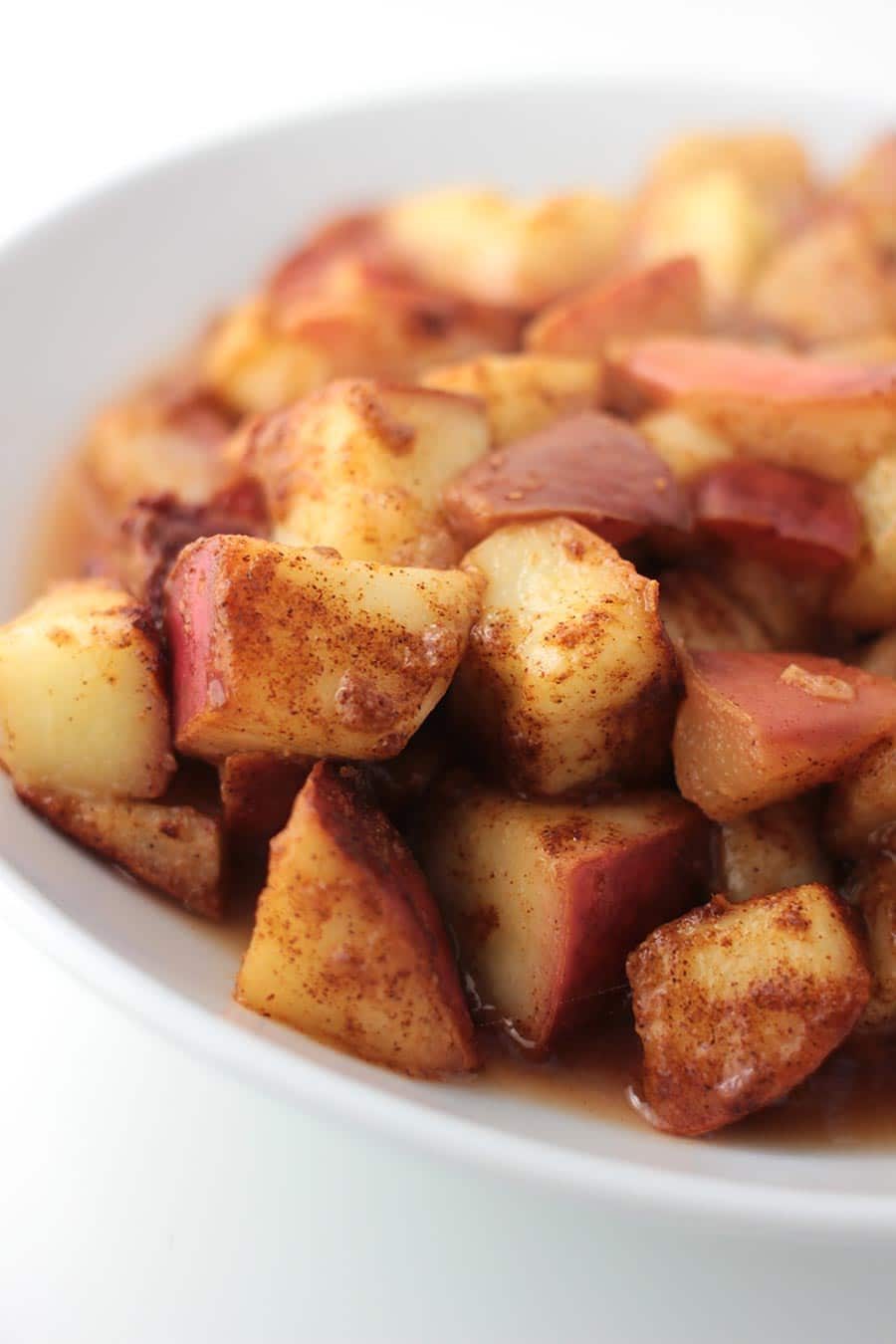 PREP TIME:

5

minutes

COOK TIME:

30

minutes

YIELDS:

4

servings

RATING:
CALORIES:
99kcal
PROTEIN:
1g
TOTAL FAT:
0.2g
MUFA:
0.05g
PUFA:
0.1g
SATURATED:
0.02g
CHOLESTEROL:
TOTAL CARBS:
27g
FIBER:
6g
SUGARS:
16g
VITAMIN C:
12%
POTASSIUM:
202mg
SODIUM:
2mg
CALCIUM:
2%
IRON:
2%
Ingredients

CALORIES:

99kcal

PROTEIN:

1g

TOTAL FAT:

0.2g

MUFA:

0.05g

PUFA:

0.1g

SATURATED:

0.02g

CHOLESTEROL:

TOTAL CARBS:

27g

FIBER:

6g

SUGARS:

16g

VITAMIN C:

12%

POTASSIUM:

202mg

SODIUM:

2mg

CALCIUM:

2%

IRON:

2%