Is there anything more satisfying than a perfectly ripe pear? It's almost something of a feat, given how quickly they go soft. I think there's an Eddie Izzard bit about how pears are only ripe for about 30 seconds when you have your back turned. But don't worry, this can be made with under- or over-ripe pears just fine. It may or may not have originated as a way for me to soften up a pear I bit into before it was ready. With just three ingredients, these Cinnamon-Ginger Pears come together easily, offering a simple, comforting flavor that's perfect for fall and winter treats. Of course, this dish can also be made with apples in a pinch. (I prefer sweet red ones like Gala, but green apples work, too.) Serve them in a pie, on ice cream, or just straight outta the pan for a dessert that's sure to warm you up!
Don't Feel Like Cooking?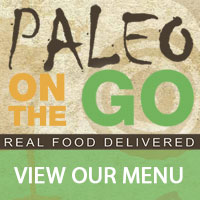 That's okay! Everyone needs a break sometimes, especially during busy times like the holidays or when you're sick or stressed out. When I find myself unwilling or unable to prepare healthy meals myself, I turn to Paleo on the Go. Yes, they have autoimmune protocol-friendly options! With tons of nutritious, delicious, pre-packaged meals, Paleo on the Go's ready-to-go, frozen courses are perfect for those days you just don't want to be in the kitchen. They even offer an appreciable selection of AIP-friendly treats, including toaster pastries!
Nutrition Facts
Calories:
99
kcal
Carbohydrates:
27
g
Protein:
1
g
Fat:
0.2
g
Saturated Fat:
0.02
g
Polyunsaturated Fat:
0.1
g
Monounsaturated Fat:
0.05
g
Sodium:
2
mg
Potassium:
202
mg
Fiber:
6
g
Sugar:
16
g
Vitamin A:
50
IU
Vitamin C:
9.9
mg
Calcium:
20
mg
Iron:
0.4
mg
Instructions
Preheat the oven to 350F.

Layer the pears in a baking dish and add the remaining ingredients.

Bake for 30 minutes and serve hot.