For our date nights, we very often go to PF Chang's to enjoy a gluten-free dinner for two. One of my favorite dishes is their Mongolian Beef, although I don't like how few vegetables come with it. This stir-fry offers the best of both worlds–delicious, spicy beef and healthy vegetables. This goes great on top of the Cauliflower Rice I posted last time! If you don't have molasses, use 1/4 cup honey instead.
Keep your household clean, too!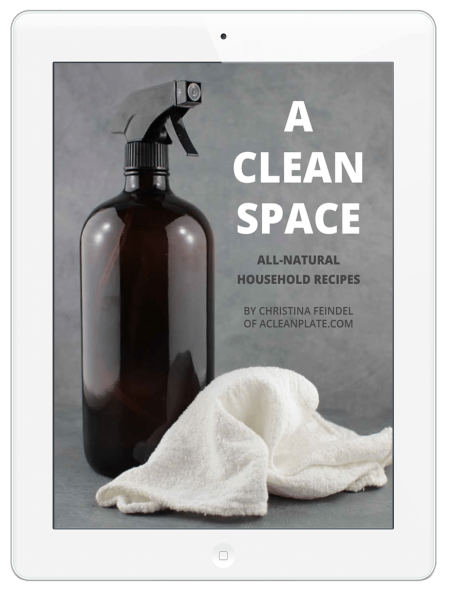 I may make my living as a food blogger, but my health-consciousness actually began long before I started cooking. Growing up with a sensitive nose and skin that would break out into a rash at the slightest provocation, I've been making my own cosmetics and cleaning products since high school. I hoped that avoiding these environmental toxins would not only improve my health, but be better for the environment and save me some money compared to buying high-end non-toxic products at a health-foods store. Whatever your reasons, making your own household products is easier than you might think. My e-book A Clean Space has all the tips, tricks, and recipes you need to get started–and it's only $6.99!
Nutrition Facts
Calories:
564
kcal
Carbohydrates:
49
g
Protein:
36
g
Fat:
25
g
Saturated Fat:
14
g
Polyunsaturated Fat:
1
g
Monounsaturated Fat:
8
g
Cholesterol:
92
mg
Sodium:
1292
mg
Potassium:
1182
mg
Fiber:
13
g
Sugar:
19
g
Vitamin A:
120
%
Vitamin C:
239
%
Calcium:
9
%
Iron:
19
%
Instructions
Heat the oil in a large skillet over medium, then cook the onion until translucent, about 3 minutes.

Add the aminos, sweetener, garlic, ginger, pepper, and salt and bring to a simmer.

Stir in the arrowroot and keep stirring until the sauce has thickened, about 4 minutes.

Add the steak and simmer until cooked through, about 10 minutes.

Add the remaining ingredients except green onions and heat through, then serve hot garnished with the green onions.