My ever-skeptical other half declared this "as close to whipped cream as possible when you have coconut involved". It's light, fluffy, and sweet. And yeah, there's a slight coconut taste. But the coconut makes it the healthiest version of whipped cream you'll ever see (well, unless you're sensitive to coconut, in which case that sucks, and I'm sorry), so dig in!
Variations on Whipped Cream:
Swap half the honey for strong-brewed coffee or Herbal Coffee for Espresso Whipped Cream
Add 5-6 tablespoons of carob (AIP) or cocoa powder (not AIP) with the honey and vanilla for Chocolate Whipped Cream
Add 5-6 tablespoons of powdered fruit like strawberries or raspberries with the honey and vanilla for Fruit-Flavored Whipped Cream
Need Help Meal Planning?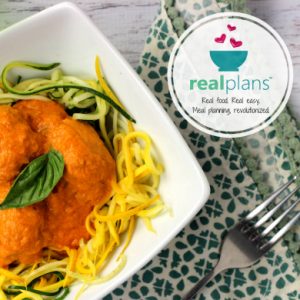 Feeling uninspired or struggling to stick to your Paleo or autoimmune protocol diet? It helps to have a plan. Real Plans will create a custom plan for your family's size, schedule, and needs and it's just $6/month if you sign up for an annual subscription. This is a great next step for those of you that have finished 28 Days of AIP and are looking to keep the ball rolling with new, exciting recipes!
Nutrition Facts
Calories:
597
kcal
Carbohydrates:
37
g
Protein:
6
g
Fat:
47
g
Saturated Fat:
44
g
Sodium:
4
mg
Potassium:
17
mg
Fiber:
0.1
g
Sugar:
30
g
Iron:
2.2
mg
Instructions
Whisk the coconut cream in a large bowl with a stand or mixer for 1-3 minutes at high speed.

Add the honey and vanilla and continue beating to incorporate.

If the mixture is too thick to become fluffy, add 1 teaspoon of water or coconut water and beat again.