Those of you across the pond may be horrified to learn this, but soft-boiled eggs aren't really a thing in the average American household. I'd heard of them, and I'd seen egg cups in films, but it just wasn't something we ever did. Hard-boiled eggs, now, those were everywhere. Salads. Potato salads. Pasta salads. School lunches. Quick breakfasts. Anyway, I thought it was well past time I finally tried this English staple. These Soft-Boiled Eggs come together quickly and painlessly, and for those of you that don't have egg cups (like me!), you can stand them up in a bowl of rice (or cauliflower rice) and have something to soak up any runaway yolk as an added bonus!
Keep your household clean, too!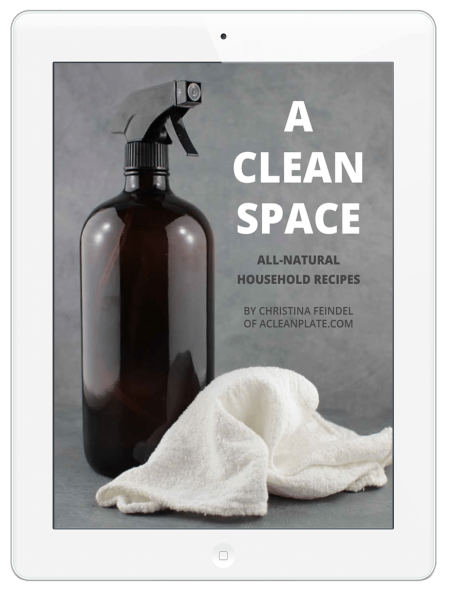 I may make my living as a food blogger, but my health-consciousness actually began long before I started cooking. Growing up with a sensitive nose and skin that would break out into a rash at the slightest provocation, I've been making my own cosmetics and cleaning products since high school. I hoped that avoiding these environmental toxins would not only improve my health, but be better for the environment and save me some money compared to buying high-end non-toxic products at a health-foods store. Whatever your reasons, making your own household products is easier than you might think. My e-book A Clean Space has all the tips, tricks, and recipes you need to get started–and it's only $6.99!
Nutrition Facts
Calories:
65
kcal
Carbohydrates:
0.3
g
Protein:
6
g
Fat:
4
g
Saturated Fat:
1
g
Polyunsaturated Fat:
1
g
Monounsaturated Fat:
2
g
Cholesterol:
186
mg
Sodium:
69
mg
Potassium:
59
mg
Sugar:
0.3
g
Vitamin A:
200
IU
Calcium:
20
mg
Iron:
0.7
mg
Instructions
Bring the water to a boil over high heat in a lidded saucepan or stock pot.

Add the eggs, cover the pot, and remove from the heat. Let sit for 4-7 minutes depending on how soft you want the yolks: 4-minute eggs still have a raw yolk while 7-minute eggs will have a slightly-set yolk.

Drain when desired, then serve.