Those of you across the pond may be horrified to learn this, but soft-boiled eggs aren't really a thing in the average American household. I'd heard of them, and I'd seen egg cups in films, but it just wasn't something we ever did. Hard-boiled eggs, now, those were everywhere. Salads. Potato salads. Pasta salads. School lunches. Quick breakfasts. Anyway, I thought it was well past time I finally tried this English staple. These Soft-Boiled Eggs come together quickly and painlessly, and for those of you that don't have egg cups (like me!), you can stand them up in a bowl of rice (or cauliflower rice) and have something to soak up any runaway yolk as an added bonus!
Stay Organized and Reach Your Goals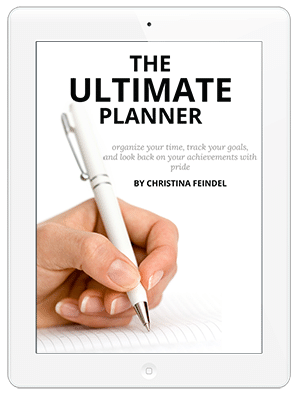 Whether you're focused on big-picture goals like diet, fitness, and career or need help managing day-today tasks like errands and chores, a good planner will keep you focused so the important things get done in the simplest, most efficient way possible. The Ultimate Planner begins with a bird's-eye view of the year and works its way down through monthly, weekly, and daily planners. Because these templates are adaptable to any day or year, you can use this planner over and over again! The ebook is available as a digital download with printable template for $6.99.
Nutrition Facts
Calories:
65
kcal
Carbohydrates:
0.3
g
Protein:
6
g
Fat:
4
g
Saturated Fat:
1
g
Polyunsaturated Fat:
1
g
Monounsaturated Fat:
2
g
Cholesterol:
186
mg
Sodium:
69
mg
Potassium:
59
mg
Sugar:
0.3
g
Vitamin A:
4
%
Calcium:
2
%
Iron:
4
%
Instructions
Bring the water to a boil over high heat in a lidded saucepan or stock pot.

Add the eggs, cover the pot, and remove from the heat. Let sit for 4-7 minutes depending on how soft you want the yolks: 4-minute eggs still have a raw yolk while 7-minute eggs will have a slightly-set yolk.

Drain when desired, then serve.