Healthy Soft Serve. That sounds like a gimmick, right? Like "Low-Fat Soft Serve", made with some overly-processed powdered milk so it's not really any better for you… or even if it is, it tastes like garbage. But this stuff's the real deal, I promise. With nothing but frozen fruit and all-natural flavors (like lemon juice, cocoa powder, cinnamon, ginger, or other spices), it's a treat everyone can love. You don't even need any added sugars–not even a drop of honey–because bananas are naturally so sweet.
Banana-based ice cream isn't a new thing. In fact, it's something of a trend in the health food communities, with tons of variations out there, and for good reason. It's freakin' delicious! So next time you find yourself craving a cone, whip up this ultra-easy recipe instead. If you keep some frozen fruit on hand, it will only take a couple of minutes to prepare. You could be eating it in less than the time it took you to read this post. How awesome is that?
But that's not even the best part. This particular recipe is for Raspberry-Lemon Soft Serve, but there are lots of other cool flavors you can make. Check 'em out:
Other Flavors of Healthy Soft Serve
Cherry-Vanilla: Swap the raspberries for cherries and the lemon juice for 1/2 vanilla bean
Blueberry-Ginger: Swap the raspberries for blueberries, halve the lemon juice, and add 1/4 teaspoon grated ginger root
Strawberry-Banana: Lose the lemon juice and swap the raspberries for diced strawberries
Cinnamon-Raisin: Use 3 bananas, swap the raspberries for 1/8 cup raisins, and swap the lemon juice for 1/4 teaspoon cinnamon
Chocolate: Leave out the raspberries and lemon juice and add 1 1/2 tablespoons cocoa or carob powder
Chocolate-Mint: Same as above, but add 1 1/2 tablespoons chopped fresh mint as well
Struggling with thyroid disease?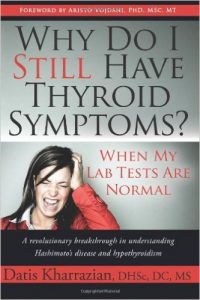 Why Do I Still Have Thyroid Symptoms? by functional medicine practitioner Datis Kharrazian is single-handedly responsible for my improved health over the past few years. It introduced me to the connection between autoimmune disease and lifestyle factors like diet at a time when my doctors were telling me there was nothing wrong with my thyroid even though I had high antibodies. This book gave me the information I needed to get the right tests ordered and seek proper treatment. It's a must-have guide for anyone who has already been diagnosed with thyroid disease, who is at risk due to family history, or who strongly suspects they may have it but isn't sure where to start. I can't recommend it enough!
Healthy Soft Serve
PER SERVING:

CALORIES:

117kcal

FAT:

1g

PROTEIN:

2g

FIBER:

4g

SUGARS:

15g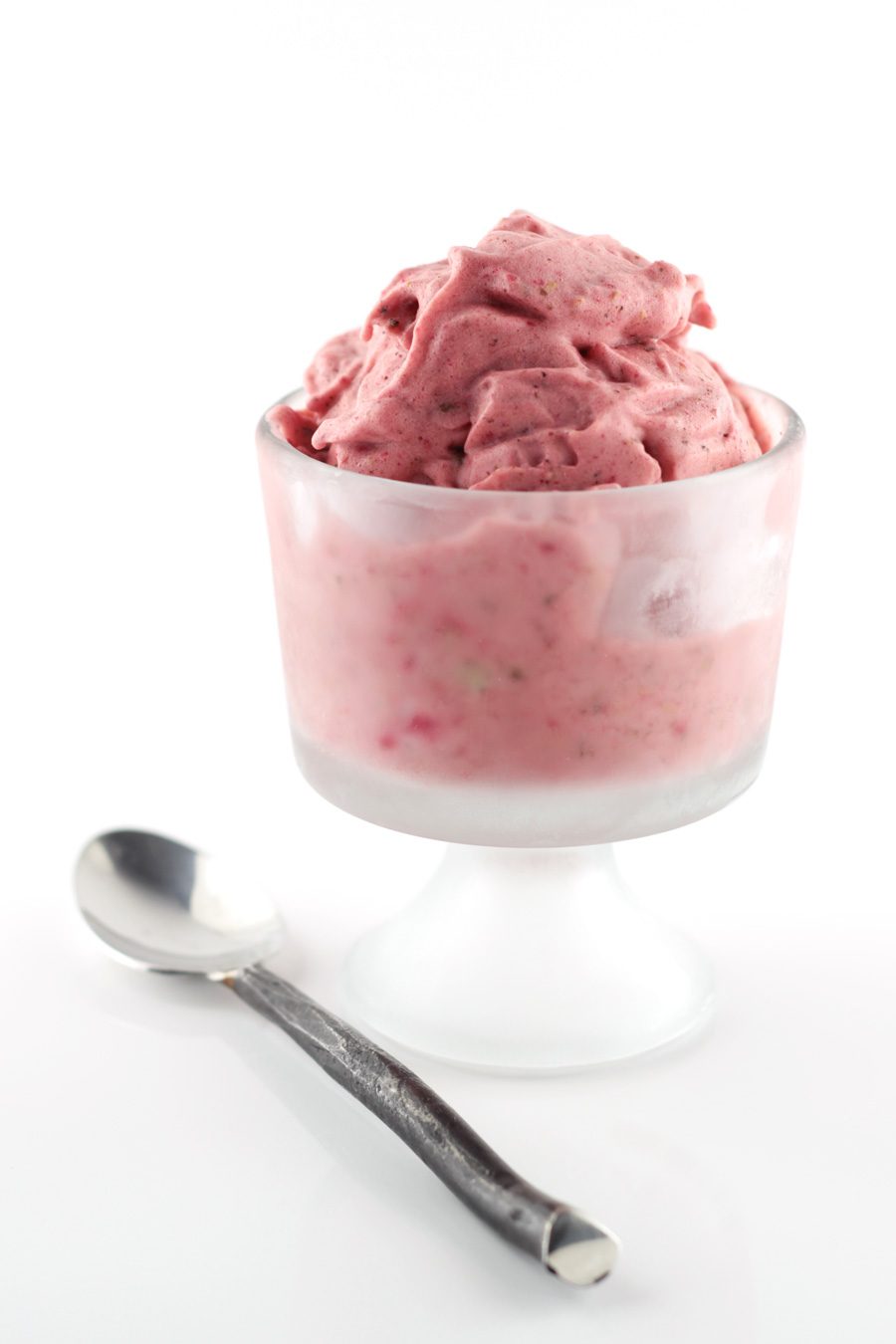 Instructions
Combine all ingredients in a food processor and process until smooth. Serve immediately.
Ingredients

Instructions

Combine all ingredients in a food processor and process until smooth. Serve immediately.
Related Posts