Healthy Soft Serve. That sounds like a gimmick, right? Like "Low-Fat Soft Serve", made with some overly-processed powdered milk so it's not really any better for you… or even if it is, it tastes like garbage. But this stuff's the real deal, I promise. With nothing but frozen fruit and all-natural flavors (like lemon juice, cocoa powder, cinnamon, ginger, or other spices), it's a treat everyone can love. You don't even need any added sugars–not even a drop of honey–because bananas are naturally so sweet.
Banana-based ice cream isn't a new thing. In fact, it's something of a trend in the health food communities, with tons of variations out there, and for good reason. It's freakin' delicious! So next time you find yourself craving a cone, whip up this ultra-easy recipe instead. If you keep some frozen fruit on hand, it will only take a couple of minutes to prepare. You could be eating it in less than the time it took you to read this post. How awesome is that?
But that's not even the best part. This particular recipe is for Raspberry-Lemon Soft Serve, but there are lots of other cool flavors you can make. Check 'em out:
Other Flavors of Healthy Soft Serve
Cherry-Vanilla: Swap the raspberries for cherries and the lemon juice for 1/2 vanilla bean
Blueberry-Ginger: Swap the raspberries for blueberries, halve the lemon juice, and add 1/4 teaspoon grated ginger root
Strawberry-Banana: Lose the lemon juice and swap the raspberries for diced strawberries
Cinnamon-Raisin: Use 3 bananas, swap the raspberries for 1/8 cup raisins, and swap the lemon juice for 1/4 teaspoon cinnamon
Chocolate: Leave out the raspberries and lemon juice and add 1 1/2 tablespoons cocoa or carob powder
Chocolate-Mint: Same as above, but add 1 1/2 tablespoons chopped fresh mint as well
Are you suffering from adrenal fatigue?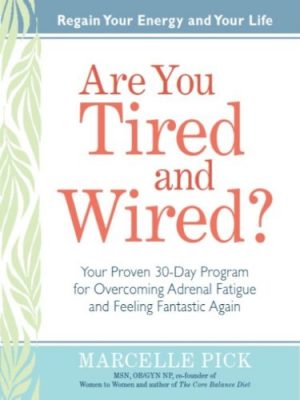 Are You Tired and Wired? is one of my favorite books on adrenal fatigue with chronic illness. It's a comprehensive yet straightforward examination of the factors at work and home that contribute to chronic adrenal dysfunction and the diet, lifestyle adjustments, and emotional reprogramming that can help fix it. A healthcare provider with a focus on women's health, Marcelle Pick will help you identify what type of adrenal dysfunction you suffer from and provide an easy-to-follow, science-based program to help you restore balance to your life. I found it extremely helpful with my own chronic fatigue!
Healthy Soft Serve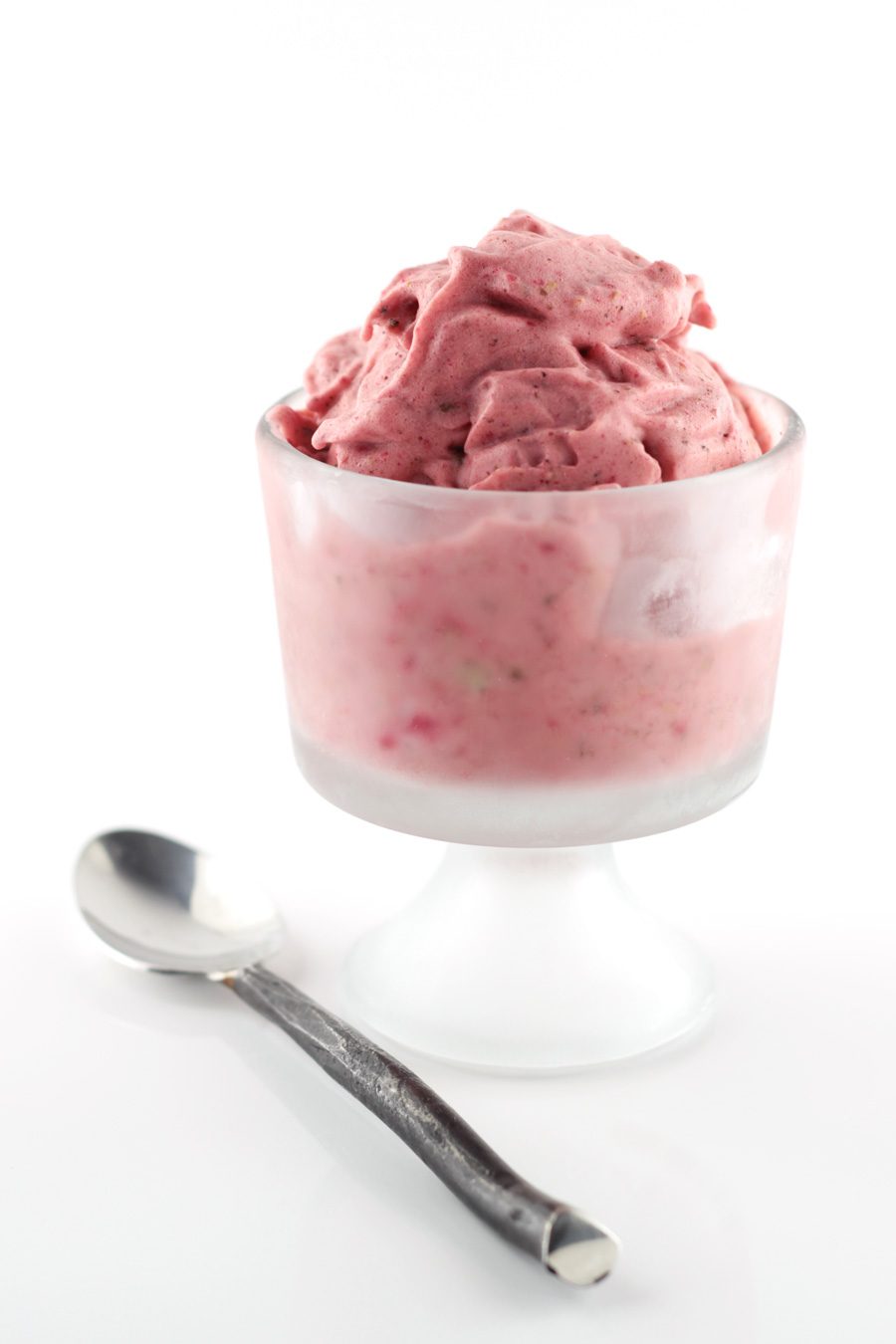 | | |
| --- | --- |
| | |
ADJUST YIELD:

servings

CHANGE UNITS:

PRINT:

Print Recipe
Instructions
Combine all ingredients in a food processor and process until smooth. Serve immediately.
Ingredients

Instructions

Combine all ingredients in a food processor and process until smooth. Serve immediately.