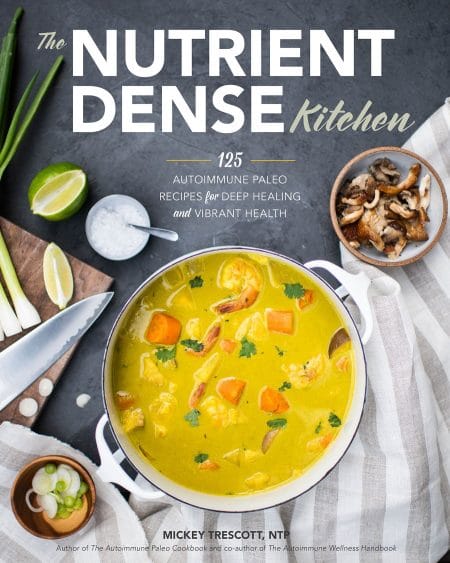 Success with any diet change is all about sustainability. It's important to cultivate a wide variety of recipes so you don't feel bored, and to arm yourself with tools like meal plans and time-saving kitchen tips to make the whole thing easier. That's why I'm so excited about Mickey Trescott's new cookbook, The Nutrient Dense Kitchen!
The autoimmune protocol is fundamentally a diet about nutrient density. That means making sure that every bite we consume has as many nutrients as possible, while also having as few allergens, gut irritants, or immune stimulants as possible. The Nutrient Dense Kitchen is all about helping you understand which ingredients will give you the most bang for your buck, and showing you how to incorporate them into your diet in efficient, budget-friendly, and delicious ways.
For $39.95, this is a beautiful hardcover cookbook designed to last. It releases early next year and is now available for pre-order!
This cookbook features:
125 autoimmune protocol recipes
5 meal plan and shopping list options, including 2-person and budget plans
Affordable, simple, and practical meals
Modifications for low-FODMAP, keto, coconut-free, and low-carb recipes
Instructions for one-pot, Instant Pot, and 45-minutes-or-less recipes
Charts to help you identify the most nutrient-dense foods
Information about stocking your kitchen and a guide to eliminating and reintroducing foods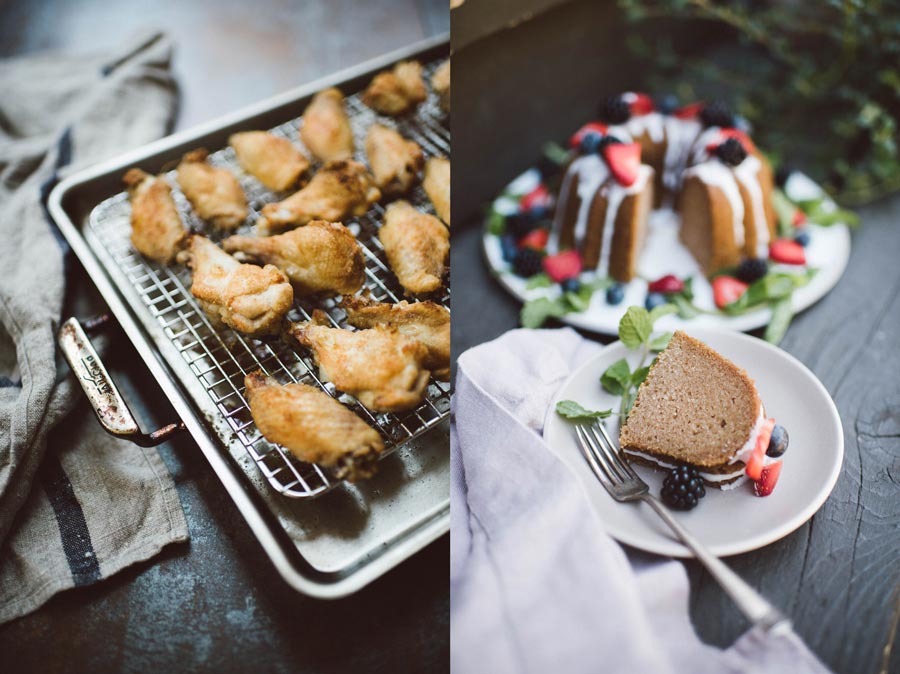 As an added bonus for pre-ordering, you'll get:
A signed copy of the first hardcover printing
Delivery up to 1 month before the official release
Membership to a private Facebook group with pre-release content
This offer ends January 31st or when supplies run out, so get in on it while you can! In order to maintain complete control over the content, Mickey has chosen to self-publish this cookbook, taking on all of the costs of editing, design, distribution, and warehousing. I've known Mickey since the beginning of this movement and can vouch that she does this out of love for the community and a desire to offer the best, most helpful content possible. Pre-ordering will help ensure she's able to fund this endeavor and create more incredible cookbooks like it in the future. I guarantee the recipes in The Nutrient Dense Kitchen will become a regular feature in your family's meals!