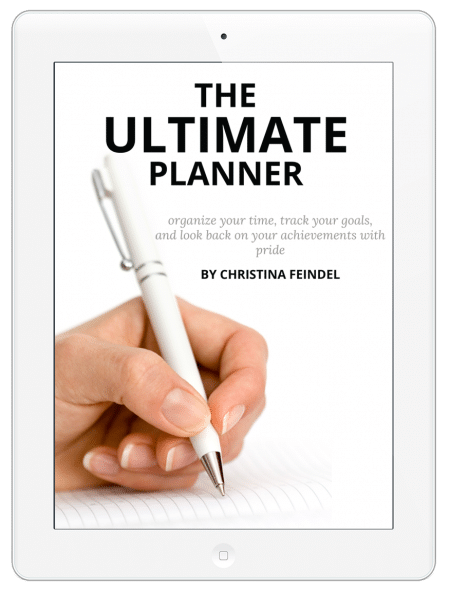 A planner is exactly what it sounds like–a place to state your goals, organize your tasks, and track your progress so you're more likely follow through on the things you need or want to do. Whether you're focused on big-picture goals like diet, fitness, and career or need help managing day-today tasks like errands and chores, a good planner will keep you focused so the important things get done in the simplest, most efficient way possible. The Ultimate Planner begins with a bird's-eye view of the year and works its way down through monthly, weekly, and daily planners. Pick which templates will best suit your needs, print out as many copies as you want, and stick them in a binder. Because these templates are adaptable to any day or year, you can use this planner over and over again!

The Ultimate Planner Features
What is a planner?
Information on what to keep track of and why
A simple, beautiful template for yearly, monthly, weekly, and daily goals, tasks, and achievements
A sample planner so you can see how it's done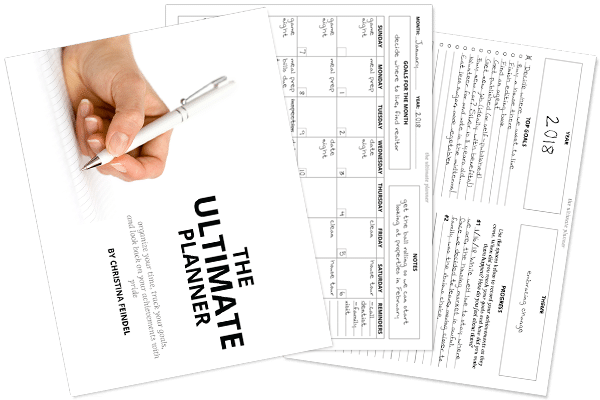 F.A.Q.s
Where do I download the e-book? Upon payment, the download link will be sent to your PayPal e-mail address. Please make sure you update your PayPal e-mail address during checkout if it is not the same as the e-mail address you would like the e-book sent to. If you are having trouble downloading the book on a mobile device, try using a computer instead.
How can I view this e-book? In any PDF reader (such as Adobe Reader for computers or PDF Reader for Apple devices) on any web-friendly device (such as computers, tablets, and smart phones).
Does this e-book work in Kindle or Nook? Yes! Send the PDF to your Kindle e-mail address or sync it to your Nook via USB.
Do I need internet access to use this e-book? You will need internet access to download the e-book and to open any links to the web inside of it, but you can read the e-book whether you're online or off.
What is your refund policy? The e-book cannot be returned after the download link has been used. If you have not used the download link, then a 100% refund will be given.