You might think that a pizza without crust, cheese, or tomato sauce is pointless. I guess I agree–you can hardly call a crustless, cheeseless, sauceless dish a "pizza" no matter what it looks like. Enter "meatza"! Meatza replaces crust with a thin layer of seasoned meat upon which you can add your favorite sauce and toppings. For those of us on the autoimmune protocol, it is a fun and healthy way to enjoy something like everyone's favorite finger food. I've served it at game nights to perplexed but delighted guests with nary a complaint. Feel free to use whatever kind of meat you like. Some of my other favorite toppings include prosciutto with arugula and fig preserves or sliced pears (inspired by a really good local pizza I wish I could still eat)!
All-natural, organic makeup and skin care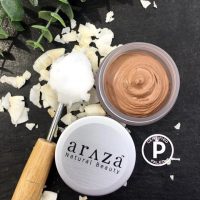 Araza Natural Beauty, founded by two sisters with Celiac disease, is the first Paleo-certified beauty company to offer a full range of products for skin, eyes, cheeks, and lips–all of which are additive, dairy, and gluten free. In all my years of experimenting with natural makeup, this has become my favorite, fool-proof brand for everyday looks!
Veggie-Lover's Meatza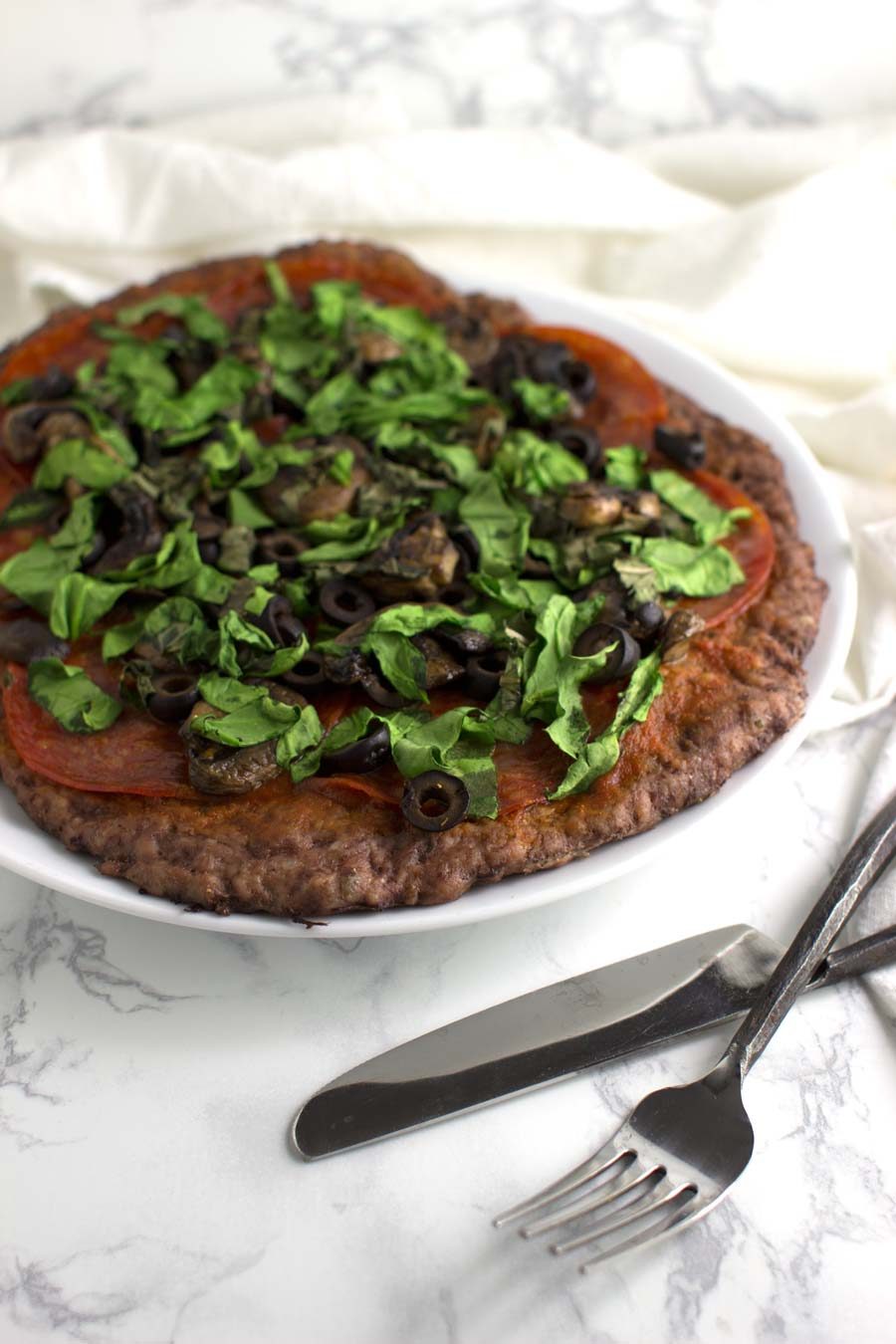 PREP TIME:

10

minutes

COOK TIME:

20

minutes

YIELDS:

12

servings

RATING:
CALORIES:
330kcal
PROTEIN:
30g
TOTAL FAT:
22g
MUFA:
10g
PUFA:
1g
SATURATED:
8g
CHOLESTEROL:
101mg
TOTAL CARBS:
3g
FIBER:
1g
SUGARS:
1g
VITAMIN C:
8%
POTASSIUM:
447mg
SODIUM:
678mg
CALCIUM:
6%
IRON:
20%
Instructions
Preheat the oven to 350 degrees F.
Combine the ground meat and spices and mix well.
Line a rimmed baking sheet with parchment paper or a silicone liner. Spread the meat over the sheet, flattening it evenly to about 1/4".
Bake for 10 minutes or until cooked through.
Transfer to a pizza stone or a wire rack on top of a baking sheet. Add the sauce and toppings, then return to the oven for 10 minutes or until the toppings are cooked.