One of my favorite places to eat in my neighborhood is a cozy little family-owned Thai place on the corner of a strip mall where I used to work. It was a popular pit stop for employees on their lunch break, but I worked the night shift, so I always missed peak business hours any time a Thai-food craving struck. Which was perfect, because I'd get the place to myself. I could wake up near closing time with a Thai iced tea or Thai coffee before going into work and slurp down some leftover Tom Kha Gai or Beef Udon on my own midnight lunch break. And if I was feeling particularly hungry, I'd pick up some of their spicy, peanutty Thai Tuna Salad. Mmf. This AIP-friendly version is a modest ode to Thai flavors, served up on a lettuce wrap with plenty of spice despite the lack of red chilies! It's my all-time favorite way to eat tuna.
Keep your household clean, too!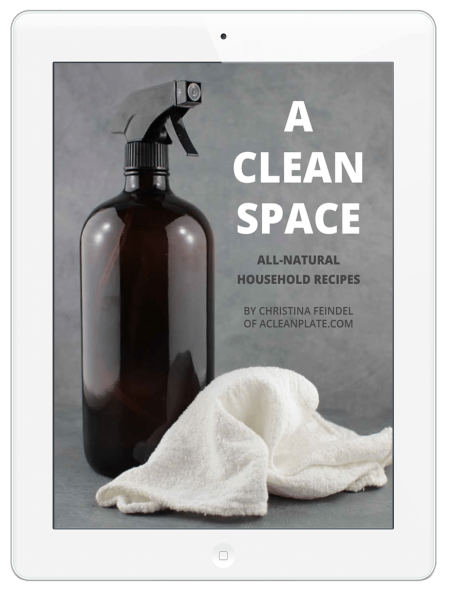 I may make my living as a food blogger, but my health-consciousness actually began long before I started cooking. Growing up with a sensitive nose and skin that would break out into a rash at the slightest provocation, I've been making my own cosmetics and cleaning products since high school. I hoped that avoiding these environmental toxins would not only improve my health, but be better for the environment and save me some money compared to buying high-end non-toxic products at a health-foods store. Whatever your reasons, making your own household products is easier than you might think. My e-book A Clean Space has all the tips, tricks, and recipes you need to get started–and it's only $6.99!
Thai Tuna Salad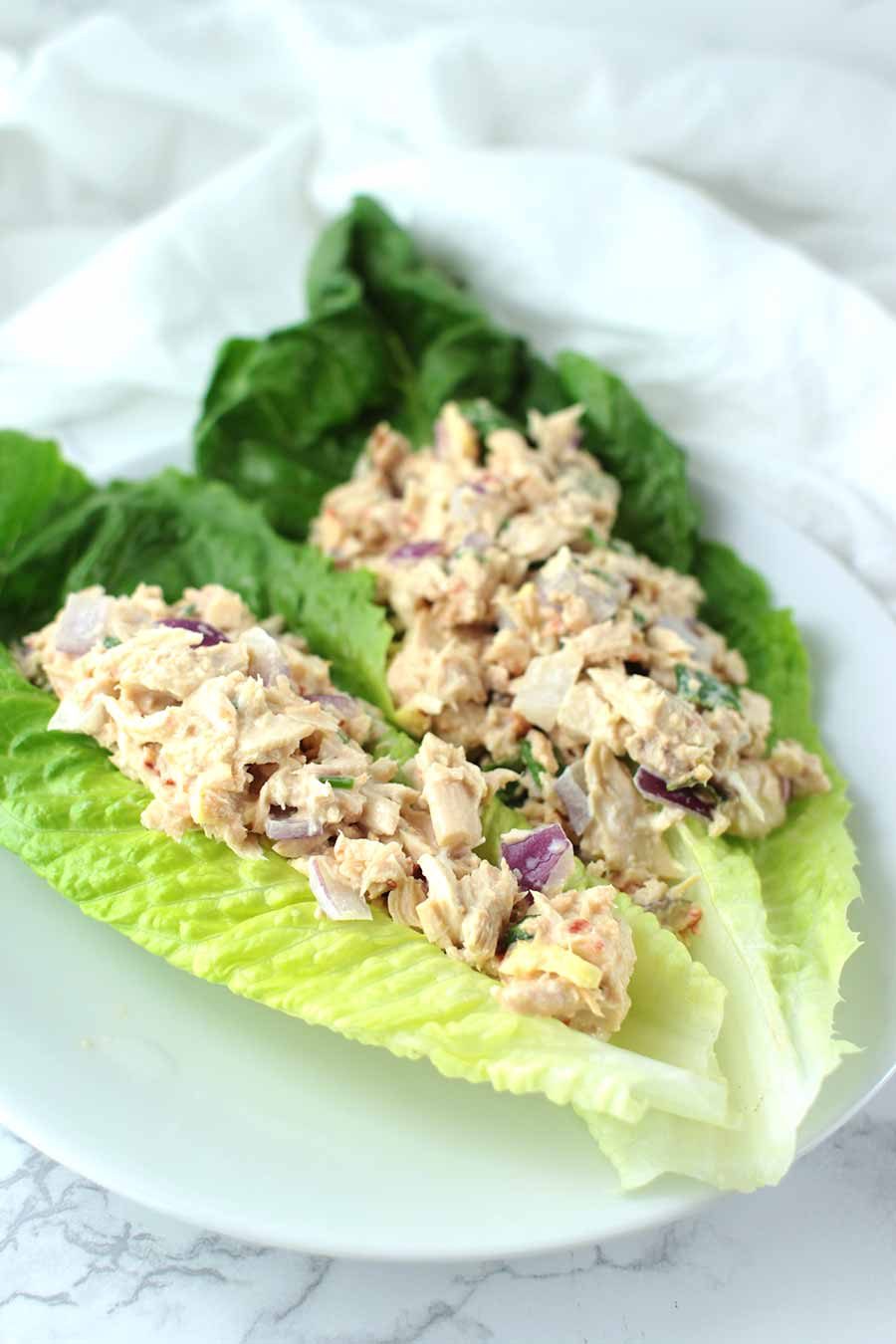 PREP TIME:

30

minutes

COOK TIME:

0

minutes

YIELDS:

4

servings

RATING:
Ingredients
4

5-ounce cans

tuna

1/2

small

red onions

,

sliced thin

2

whole

green onions

,

chopped

1

inch

ginger

,

peeled and sliced

1/4

cup

coconut cream

1/4

cup

sesame seeds

,

omit for AIP

2

tablespoons

lime juice

2

tablespoons

fish sauce

2

tablespoons

basil

,

chopped

1/2

tablespoon

chili paste

,

omit for AIP

1

head

romaine lettuce
This information is an estimate provided by an online nutrition calculator. It is not a substitute for professional advice.
CALORIES:
300kcal
PROTEIN:
40g
TOTAL FAT:
12g
MUFA:
3g
PUFA:
4g
SATURATED:
4g
CHOLESTEROL:
45mg
TOTAL CARBS:
8g
FIBER:
3g
SUGARS:
2g
VITAMIN C:
10%
POTASSIUM:
501mg
SODIUM:
1065mg
CALCIUM:
17%
IRON:
24%
Ingredients

4

5-ounce cans

tuna

1/2

small

red onions

,

sliced thin

2

whole

green onions

,

chopped

1

inch

ginger

,

peeled and sliced

1/4

cup

coconut cream

1/4

cup

sesame seeds

,

omit for AIP

2

tablespoons

lime juice

2

tablespoons

fish sauce

2

tablespoons

basil

,

chopped

1/2

tablespoon

chili paste

,

omit for AIP

1

head

romaine lettuce

This information is an estimate provided by an online nutrition calculator. It is not a substitute for professional advice.

CALORIES:

300kcal

PROTEIN:

40g

TOTAL FAT:

12g

MUFA:

3g

PUFA:

4g

SATURATED:

4g

CHOLESTEROL:

45mg

TOTAL CARBS:

8g

FIBER:

3g

SUGARS:

2g

VITAMIN C:

10%

POTASSIUM:

501mg

SODIUM:

1065mg

CALCIUM:

17%

IRON:

24%