The health nut's cure to midnight ice cream cravings. Swap out the kinds of fruit and juice you use for any number of tasty, healthy flavor combinations!
Need Help Meal Planning?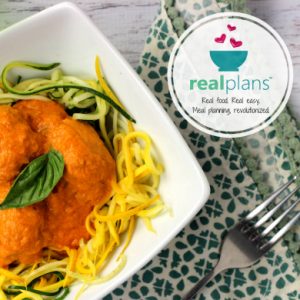 Feeling uninspired or struggling to stick to your Paleo or autoimmune protocol diet? It helps to have a plan. Real Plans will create a custom plan for your family's size, schedule, and needs and it's just $6/month if you sign up for an annual subscription. This is a great next step for those of you that have finished 28 Days of AIP and are looking to keep the ball rolling with new, exciting recipes!
Raspberry Sorbet
PREP TIME:

30

minutes

COOK TIME:

0

minutes

YIELDS:

8

servings

RATING:
Ingredients
4

whole

apples

,

peeled and sliced

4

cups

raspberries

1/8

cup

orange juice
CALORIES:
99kcal
PROTEIN:
2g
TOTAL FAT:
1g
MUFA:
0.1g
PUFA:
0.5g
SATURATED:
0.04g
CHOLESTEROL:
TOTAL CARBS:
24g
FIBER:
9g
SUGARS:
13g
VITAMIN C:
60%
POTASSIUM:
260mg
SODIUM:
1mg
CALCIUM:
3%
IRON:
5%
Ingredients

4

whole

apples

,

peeled and sliced

4

cups

raspberries

1/8

cup

orange juice

CALORIES:

99kcal

PROTEIN:

2g

TOTAL FAT:

1g

MUFA:

0.1g

PUFA:

0.5g

SATURATED:

0.04g

CHOLESTEROL:

TOTAL CARBS:

24g

FIBER:

9g

SUGARS:

13g

VITAMIN C:

60%

POTASSIUM:

260mg

SODIUM:

1mg

CALCIUM:

3%

IRON:

5%