These mixed vegetables, roasted in a rich lemon-garlic-herb sauce, are simply incredible. It's one of my favorite ways to prepare summer squash (one of the only ways, if you ask my partner–he refuses to eat them in any other dish). It's also really nice to have a simple, relatively quick side dish that's all in one pan so clean-up is minimal. Seriously, mixed vegetables rock. These pair exceptionally well with chicken and fish, but don't let that stop you from serving them other ways, either!
Looking for more easy AIP recipes?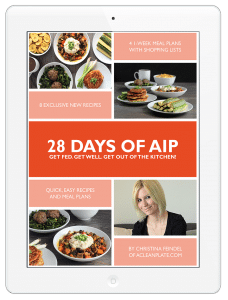 I know diet change can feel overwhelming. I started the autoimmune protocol at a time when only four other people were writing about it, and over the years, I've striven to give you the resources I wish I'd had when I got started. Not just recipes, but ways to implement them. My first ebook 28 Days of AIP is a meal plan that will help you get going (or get back on the wagon) with as little fuss as possible. With a variety of simple, delicious recipes, plenty of leftovers so you don't spend all your free time in the kitchen, and shopping lists ready to go, all you have to do is follow the plan, then sit down and enjoy your meal! It's available as a digital download for $9.99.
Mixed Vegetables with Charmoula Sauce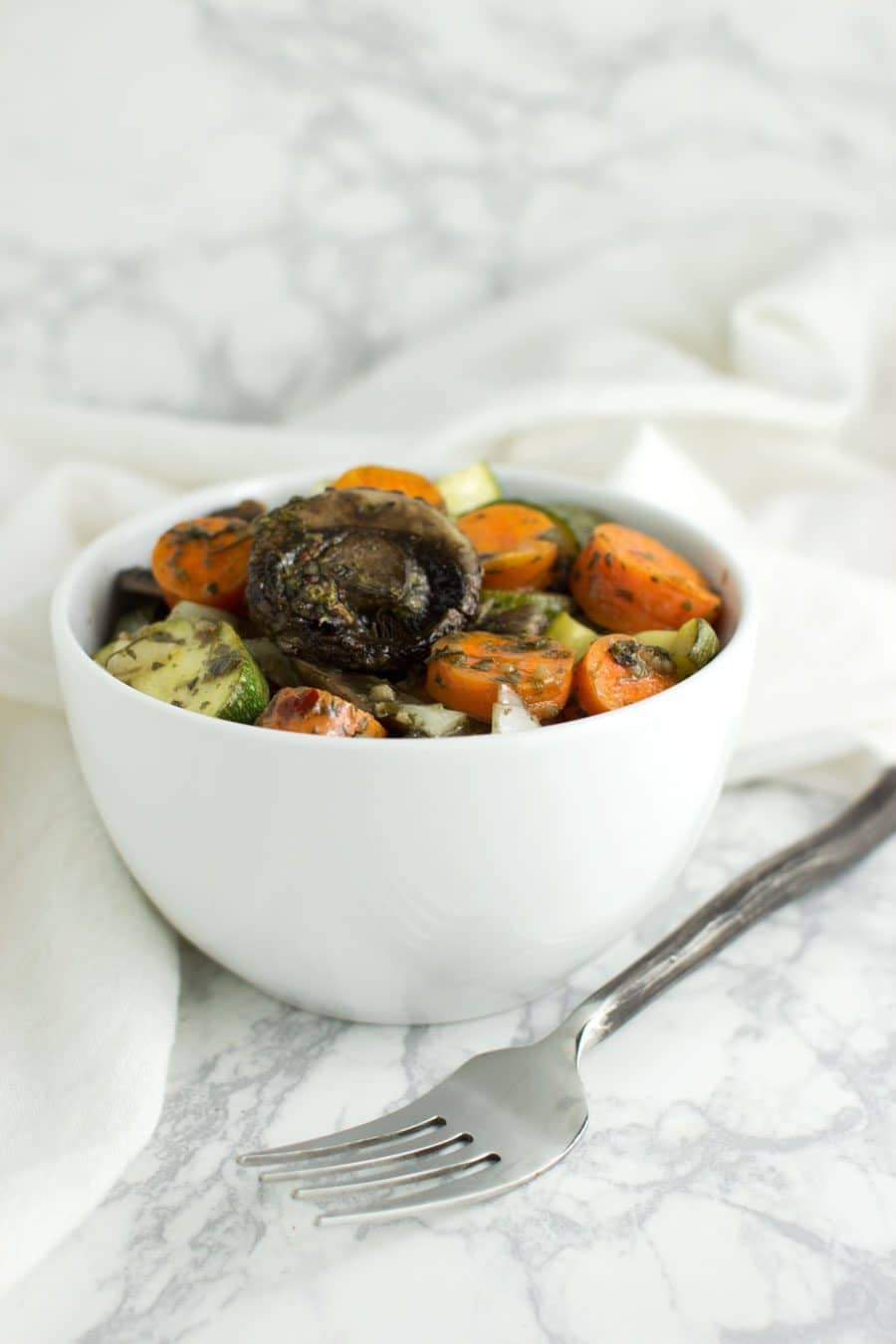 PREP TIME:

5

minutes

COOK TIME:

40

minutes

YIELDS:

4

servings

RATING:
CALORIES:
241kcal
PROTEIN:
5g
TOTAL FAT:
16g
MUFA:
1g
PUFA:
1g
SATURATED:
14g
CHOLESTEROL:
TOTAL CARBS:
23g
FIBER:
6g
SUGARS:
10g
VITAMIN C:
63%
POTASSIUM:
1007mg
SODIUM:
347mg
CALCIUM:
7%
IRON:
16%
Ingredients

CALORIES:

241kcal

PROTEIN:

5g

TOTAL FAT:

16g

MUFA:

1g

PUFA:

1g

SATURATED:

14g

CHOLESTEROL:

TOTAL CARBS:

23g

FIBER:

6g

SUGARS:

10g

VITAMIN C:

63%

POTASSIUM:

1007mg

SODIUM:

347mg

CALCIUM:

7%

IRON:

16%