It's getting to be that time of year… Pumpkin Spice is here in full force and this year, it's back stronger than ever and not just as a latte. There are pumpkin spice beers, for goodness' sake. Pumpkin spice popcorn, crackers, and Poptarts. Ice cream, creamer, eggnog, candles. It's inescapable and I know I'm not the only one out there who is not a fan. Isn't "pumpkin spice" just a trendier way of saying "gingerbread"? Cinnamon, nutmeg, ginger, cloves, maybe a bit of allspice…. Yep, same exact flavors. Gingerbread was pumpkin spice before it was cool. Hipster pumpkin spice. Pumpkin spice classic. Honest pumpkin spice that didn't pretend to be a million different things. This time of year, I don't want something new and exciting–I want the classics I grew up with. Comfort foods from my childhood (or near-exact replicas of them using healthier ingredients). This warming, spicy gingerbread latte may not have any coffee or cream, but it's still a pitch-perfect reminder of wintery high school mornings, sipping gingerbread lattes during my off period first thing in the morning. Classic.
Looking for AIP-Friendly Breakfast Recipes?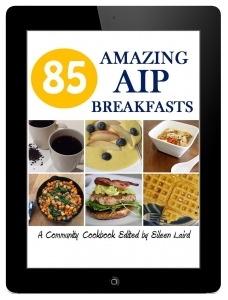 What to eat for breakfast is one of the most common questions I get from people starting the autoimmune protocol. I understand completely: With all my old staples off the table, breakfast was my biggest challenge, too. Well, now there's an easy answer. 85 Amazing AIP Breakfasts is a community e-cookbook featuring dozens of breakfast-friendly autoimmune protocol recipes from some of your favorite bloggers. With coffee substitutes, comforting teas, sausage, waffles, stir-fries, soups, hash, muffins, and porridge, 85 Amazing AIP Breakfasts has just about every one of your breakfast needs covered, sweet and savory alike. Many of the recipes can even be adapted for a low-FODMAP diet! The e-cookbook is available on editor Eileen Laird's website.
Gingerbread Latte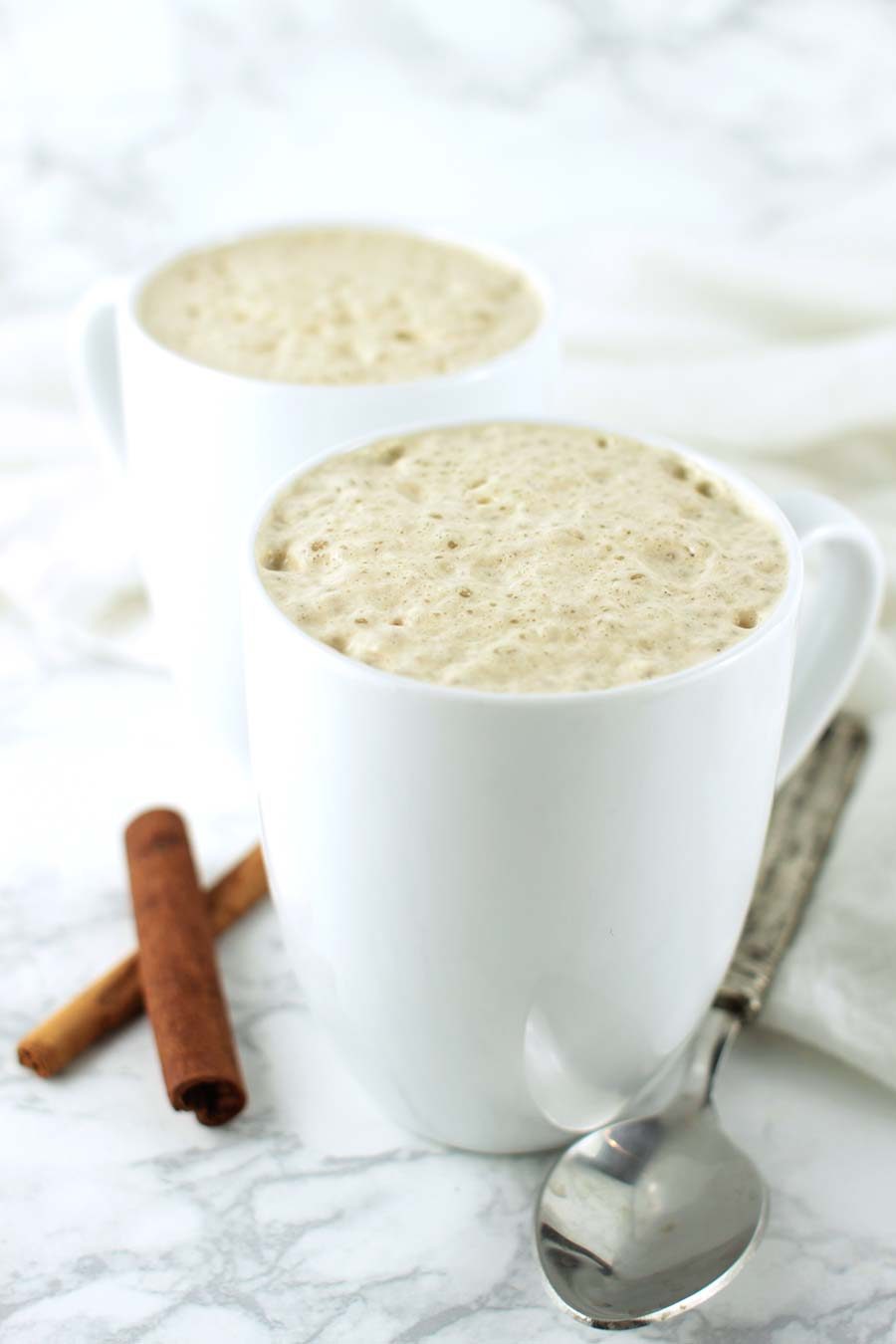 | | |
| --- | --- |
| | |
ADJUST YIELD:

serving

CHANGE UNITS:

PRINT:

Print Recipe
Instructions
Combine all ingredients in a blender and process until smooth.
Ingredients

Instructions

Combine all ingredients in a blender and process until smooth.