It's getting to be that time of year… Pumpkin Spice is here in full force and this year, it's back stronger than ever and not just as a latte. There are pumpkin spice beers, for goodness' sake. Pumpkin spice popcorn, crackers, and Poptarts. Ice cream, creamer, eggnog, candles. It's inescapable and I know I'm not the only one out there who is not a fan. Isn't "pumpkin spice" just a trendier way of saying "gingerbread"? Cinnamon, nutmeg, ginger, cloves, maybe a bit of allspice…. Yep, same exact flavors. Gingerbread was pumpkin spice before it was cool. Hipster pumpkin spice. Pumpkin spice classic. Honest pumpkin spice that didn't pretend to be a million different things. This time of year, I don't want something new and exciting–I want the classics I grew up with. Comfort foods from my childhood (or near-exact replicas of them using healthier ingredients). This warming, spicy gingerbread latte may not have any coffee or cream, but it's still a pitch-perfect reminder of wintery high school mornings, sipping gingerbread lattes during my off period first thing in the morning. Classic.
Looking for Some Simple AIP Recipes?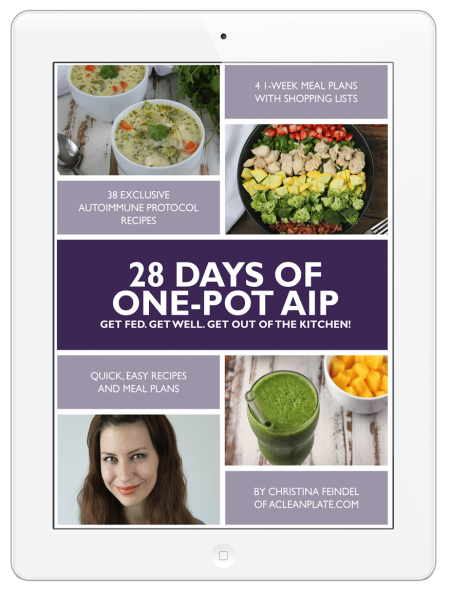 When you're dealing with fatigue, pain, or illness, eating healthy is hard enough without having to multitask while cooking or clean up a huge mess afterwards. That's why one-pot meals are my favorite. 28 Days of One-Pot AIP is exactly what it sounds like: A 28-day meal plan featuring only 100% autoimmune protocol, one-pot recipes. There's an intro to explain the AIP and one-pot cooking and the preparation is so much simpler when you've only got one thing to keep track of. Plus, you'll be amazed at the variety of flavors still available to you, like my Chicken Pot Pie Soup, satisfying green smoothies, and colorful salads! The e-book is now available for $9.99.
Gingerbread Latte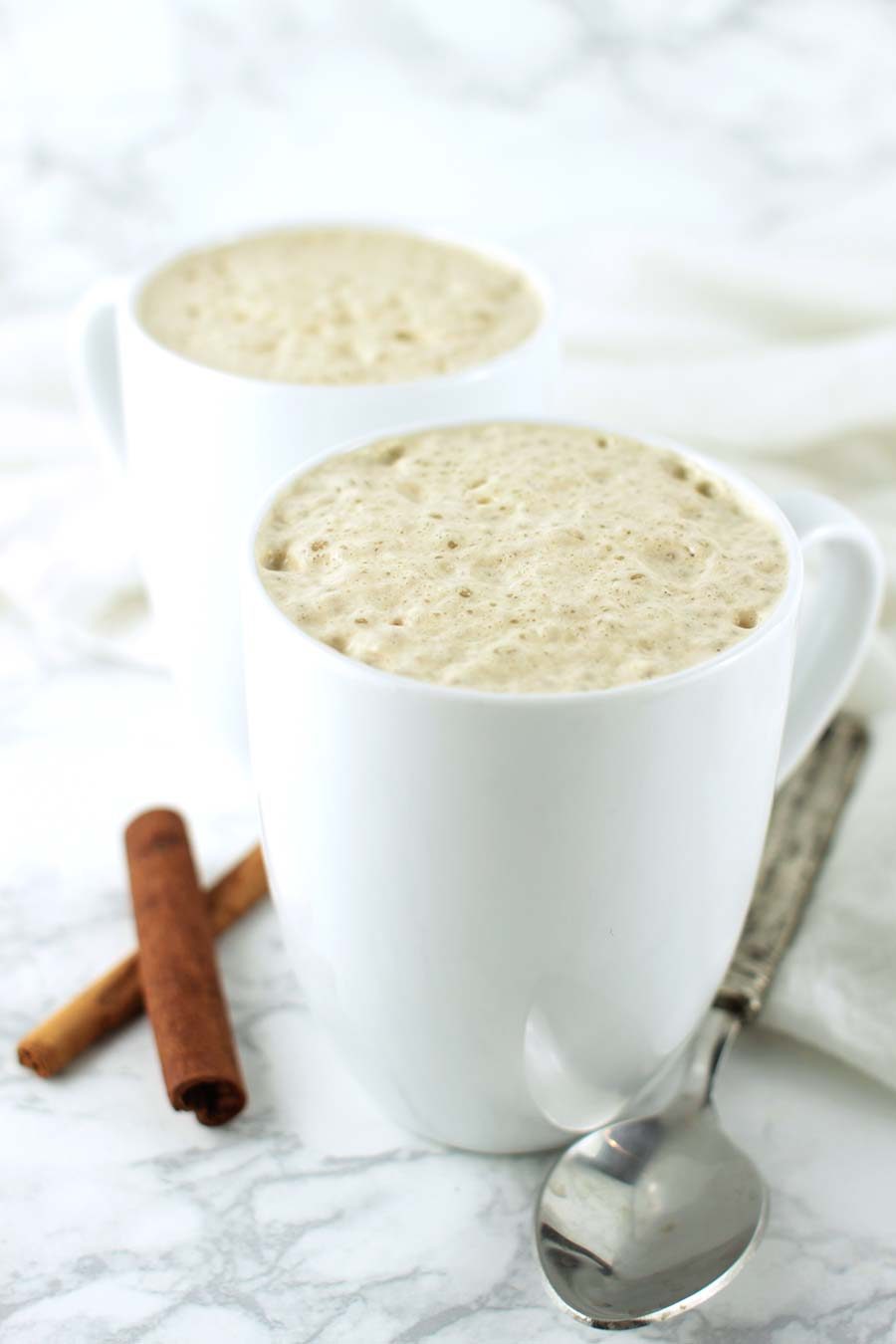 PREP TIME:

5

minutes

COOK TIME:

0

minutes

YIELDS:

1

serving

RATING:
CALORIES:
229kcal
PROTEIN:
2g
TOTAL FAT:
21g
MUFA:
0.01g
PUFA:
0.02g
SATURATED:
18g
CHOLESTEROL:
TOTAL CARBS:
10g
FIBER:
1g
SUGARS:
4g
VITAMIN C:
0.1%
POTASSIUM:
82mg
SODIUM:
32mg
CALCIUM:
1%
IRON:
5%
Ingredients

CALORIES:

229kcal

PROTEIN:

2g

TOTAL FAT:

21g

MUFA:

0.01g

PUFA:

0.02g

SATURATED:

18g

CHOLESTEROL:

TOTAL CARBS:

10g

FIBER:

1g

SUGARS:

4g

VITAMIN C:

0.1%

POTASSIUM:

82mg

SODIUM:

32mg

CALCIUM:

1%

IRON:

5%