Brussels sprouts: Love 'em or hate 'em, there is no in-between. At least, that's how it seems. Every time I mention them, I'm met with cries of disgust. And yet they're one of the most nutritious vegetables out there. Isn't that always how it goes? The better something is for you, the less appetizing it is. Well, after many years of force-feeding myself Brussels sprouts (and having to eat my husband's servings, too, because he wouldn't touch them), I've mastered all the ways to make them palatable to my household. Trick number one? Always include bacon. Everything is more appealing with bacon in it. Trick number two is to add tart–not bitter–flavors like lemon, cranberries, or orange that will draw some of the attention away from the flavor of Brussels sprouts. Trick number three is to go in the opposite direction and include sweets like honey, raisins, or maple syrup, but that's not the direction I went in this recipe. This Citrus-Bacon Brussels Sprouts Salad is one of just a few Brussels sprouts recipes that have become staples for me and which I actually look forward to eating. I hope you enjoy it, too!
Looking for AIP-Friendly Breakfast Recipes?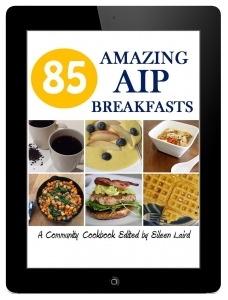 What to eat for breakfast is one of the most common questions I get from people starting the autoimmune protocol. I understand completely: With all my old staples off the table, breakfast was my biggest challenge, too. Well, now there's an easy answer. 85 Amazing AIP Breakfasts is a community e-cookbook featuring dozens of breakfast-friendly autoimmune protocol recipes from some of your favorite bloggers. With coffee substitutes, comforting teas, sausage, waffles, stir-fries, soups, hash, muffins, and porridge, 85 Amazing AIP Breakfasts has just about every one of your breakfast needs covered, sweet and savory alike. Many of the recipes can even be adapted for a low-FODMAP diet! The e-cookbook is available on editor Eileen Laird's website.
Citrus-Bacon Brussels Sprouts Salad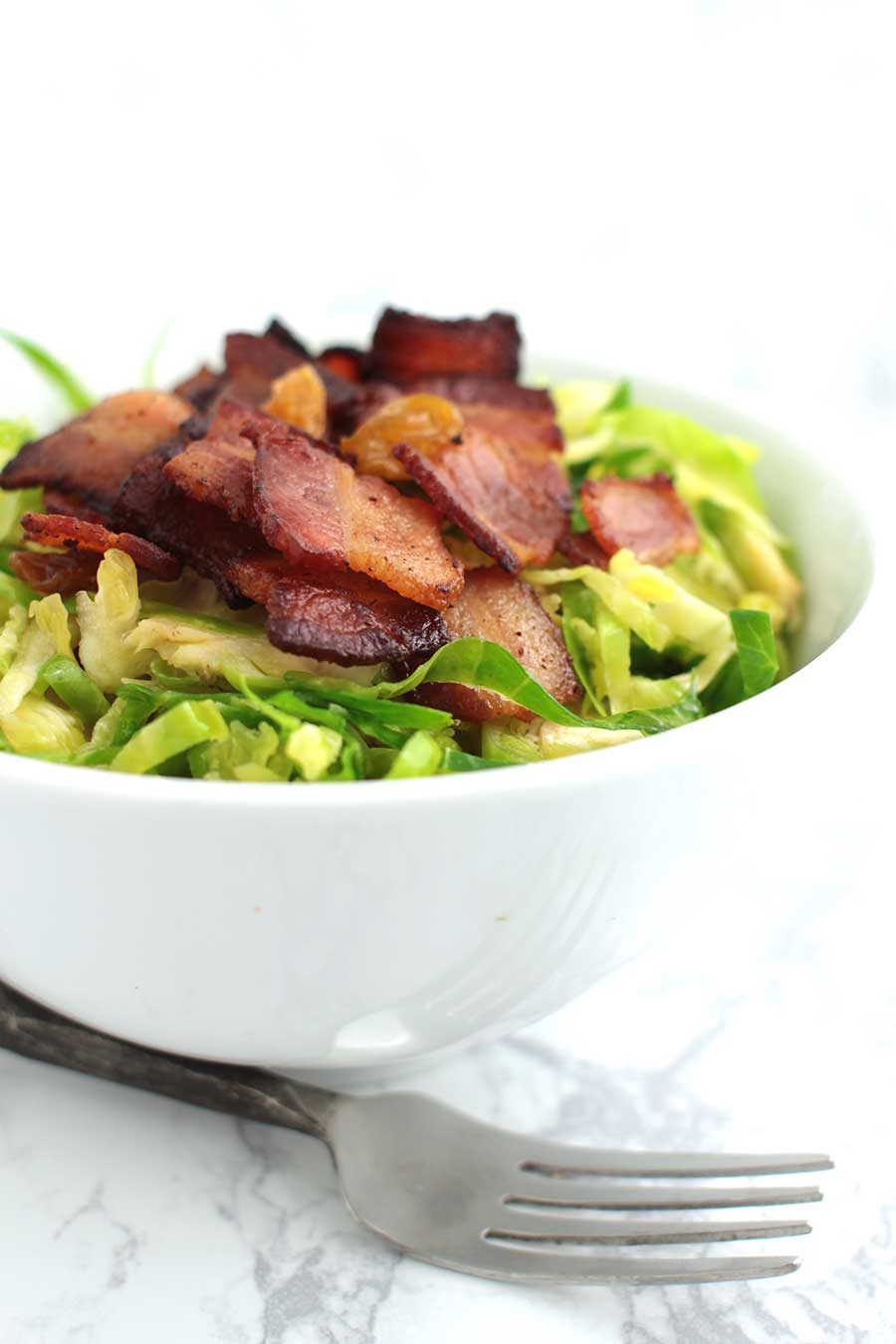 | | |
| --- | --- |
| | |
ADJUST YIELD:

servings

CHANGE UNITS:

PRINT:

Print Recipe
Instructions
Combine all ingredients in a large mixing bowl and toss to combine, then serve.
Ingredients

Instructions

Combine all ingredients in a large mixing bowl and toss to combine, then serve.