I really hate working with squash. All that cutting and peeling… can't they all be as nice and easy to get into as zucchini? But, the work goes by much quicker tag-teaming it with someone you love, and the results are well worth the effort. This rich pumpkin soup has a slight cinnamon aftertaste, and if you have any apples you want to get rid of, they'd go well in here, too!
Looking for Low-FODMAP Recipes?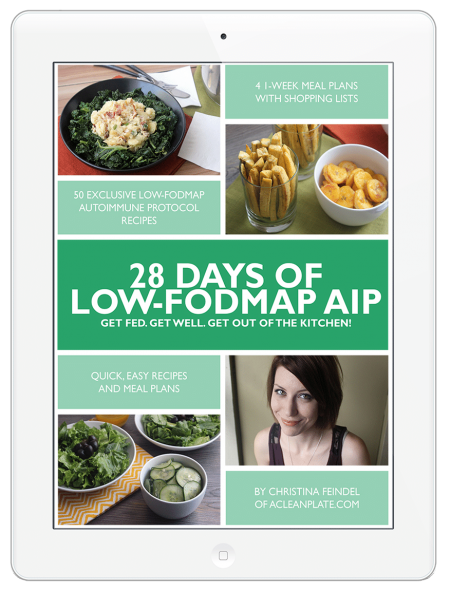 The low-FODMAP diet is often prescribed for people with IBS or Small Intestinal Bacterial Overgrowth (SIBO), and there's a huge overlap of that demographic with people with autoimmune disease. My e-book 28 Days of Low-FODMAP AIP combines both IBS- and autoimmune-friendly diets in a 28-day meal plan designed to jump start and simplify this often-challenging diet change. Just you wait: The meal plan includes 50 exclusive low-FODMAP recipes you won't find on my website or anywhere else, with dishes like Chicken Vindalo, Jambalaya, and crispy, crunchy Tostones. You'll be amazed at the variety of flavors still available to you! The ebook is available as a digital download for $9.99.
Cinnamon Pumpkin Soup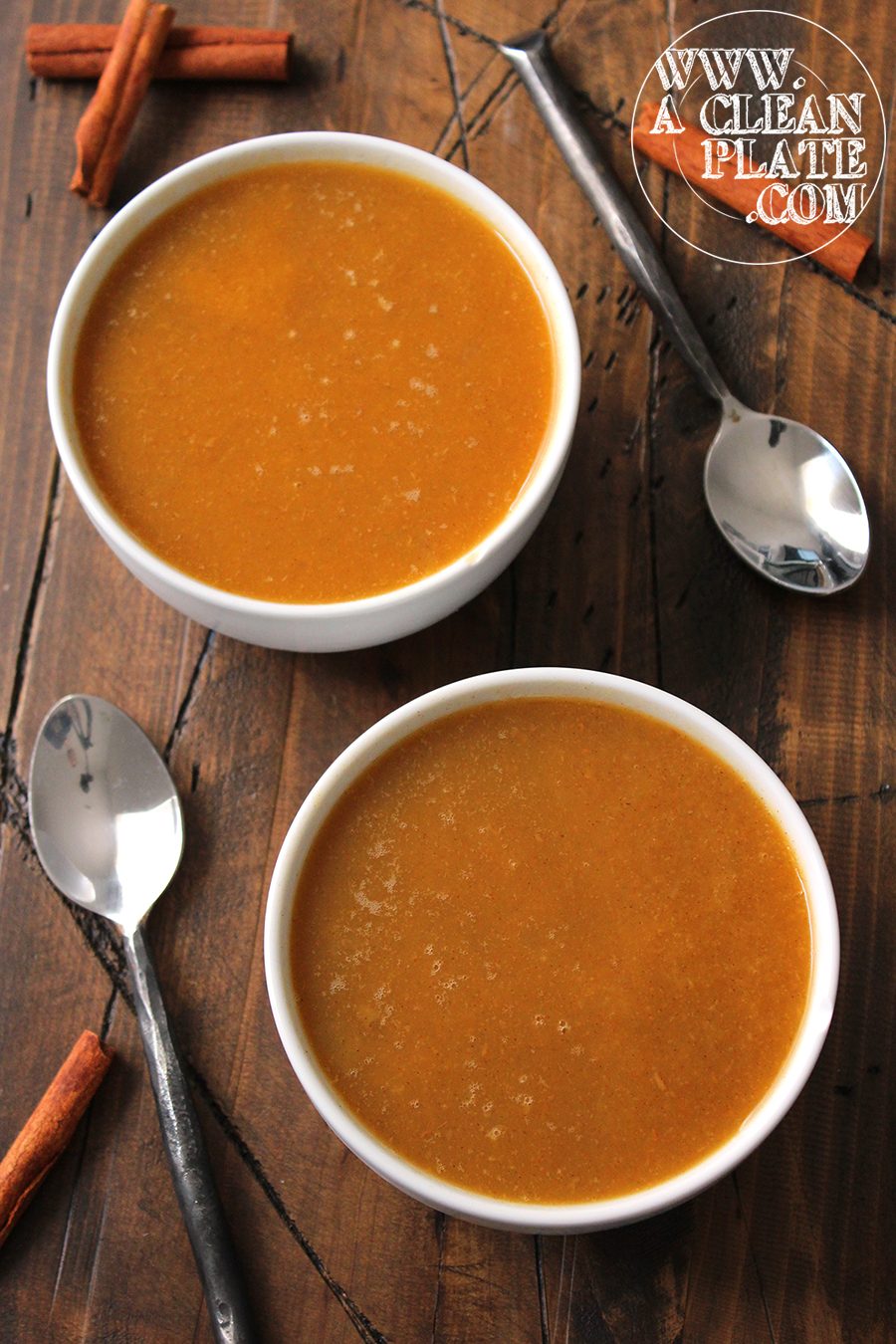 PREP TIME:

10

minutes

COOK TIME:

3

hours

YIELDS:

4

servings

RATING:
CALORIES:
145kcal
PROTEIN:
4g
TOTAL FAT:
3g
MUFA:
1g
PUFA:
1g
SATURATED:
1g
CHOLESTEROL:
TOTAL CARBS:
30g
FIBER:
8g
SUGARS:
14g
VITAMIN C:
21%
POTASSIUM:
587mg
SODIUM:
1531mg
CALCIUM:
8%
IRON:
13%
Ingredients

CALORIES:

145kcal

PROTEIN:

4g

TOTAL FAT:

3g

MUFA:

1g

PUFA:

1g

SATURATED:

1g

CHOLESTEROL:

TOTAL CARBS:

30g

FIBER:

8g

SUGARS:

14g

VITAMIN C:

21%

POTASSIUM:

587mg

SODIUM:

1531mg

CALCIUM:

8%

IRON:

13%