If you love pork and you love cinnamon apples, boy, do I have a dish for you! This one is so easy to throw together, you only need to give yourself ten minutes in the morning to have dinner ready by the time you're home from work. How nice is that?
Struggling to Start the Autoimmune Protocol?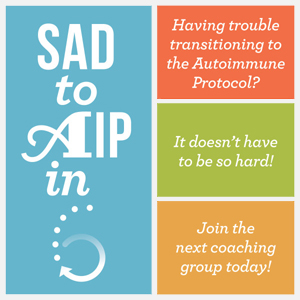 Living with chronic illness can be isolating enough without overhauling your lifestyle, often without the full support of family members who don't want their diets to change. But you don't have to go through it alone. SAD to AIP in SIX, from Nutritional Therapy Practitioner and author of The Alternative Autoimmune Cookbook Angie Alt, will coach you step-by-step through the transition from the standard American diet (SAD) to the autoimmune protocol (AIP). The six-week course includes coaching from Angie and her team, support from your peers in the program, and reference materials–it's an incredible bargain compared to private health coaching sessions. If you're struggling to make the change to the AIP or feeling isolated on your health journey, this is the program for you!
Cinnamon-Apple Pork Roast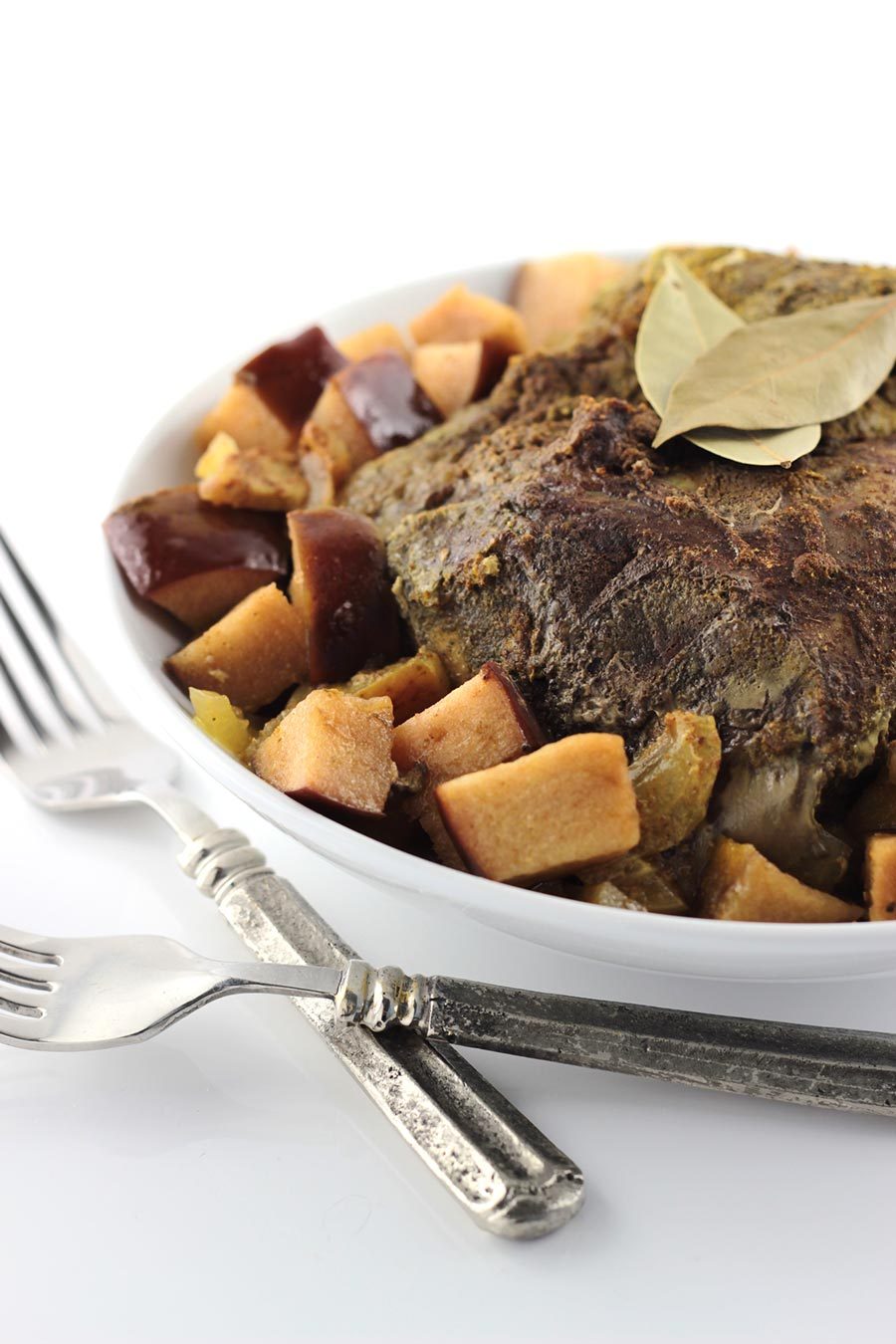 PREP TIME:

10

minutes

COOK TIME:

8

hours

YIELDS:

8

servings

RATING:
CALORIES:
313kcal
PROTEIN:
19g
TOTAL FAT:
21g
MUFA:
0.03g
PUFA:
0.1g
SATURATED:
8g
CHOLESTEROL:
71mg
TOTAL CARBS:
15g
FIBER:
2g
SUGARS:
10g
VITAMIN C:
9%
POTASSIUM:
133mg
SODIUM:
576mg
CALCIUM:
1%
IRON:
7%
Instructions
Combine the garlic, honey, ginger, cinnamon, salt, pepper, and ginger and then rub the pork with them.
Lay the onion in the bottom of a slow cooker, then add the pork, apple juice, apples, and bay leaf.
Cook for 6 hours on low, then serve hot.