There's really no snack like cinnamon apple chips, especially this time of year. They're just so satisfying! But buying them packaged gets pricey quick, while making them yourself is not only cheap and easy, but will fill your house with the sweet scent of apples and cinnamon. Mmm. If you don't have a dehydrator, you can bake them at 200F for about two hours on a parchment-lined baking sheet. You'll want to keep an eye on them, though, to make sure they don't burn and to rotate them periodically if your oven has hot spots. As for the apples to use, I favor sweet red ones like Fuji or Gala, but absolutely any kind of apple will do. Having a mandolin slicer is definitely useful for this recipe, too.
Keep it Simple with Freezer Cooking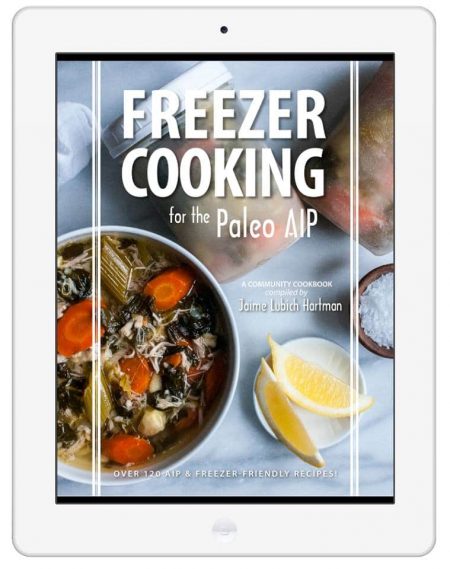 Preparing meals ahead of time and keeping them on hand in the freezer is one of the best ways to make any diet change sustainable. You'll wind up spending less time in the kitchen most days and will always have something ready to go when hunger or cravings strike. With Freezer Cooking for the Paleo AIP, you'll get 123 tried-and-true recipes from 30 of your favorite autoimmune protocol bloggers to help you out. Designed for batch cooking and advance prep, each recipe includes instructions for storing, freezing, and reheating it. There are recipes for every meal of the day and recipes for special occasions, too! The ebook is now available as a digital download for $18.90.
Cinnamon Apple Chips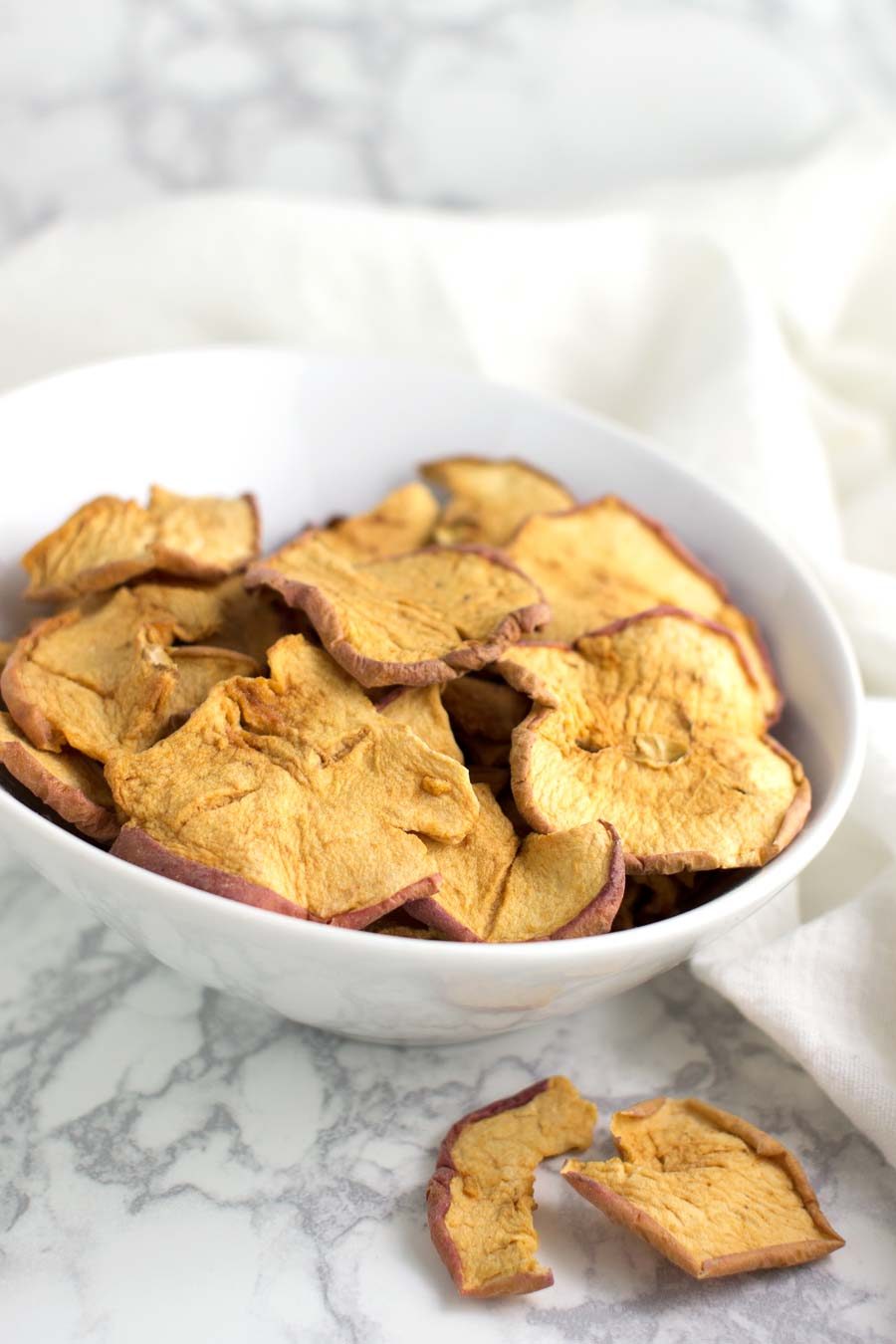 PREP TIME:

4

hours

COOK TIME:

0

minutes

YIELDS:

8

servings

RATING:
CALORIES:
20kcal
PROTEIN:
0.1g
TOTAL FAT:
0.1g
MUFA:
0.003g
PUFA:
0.02g
SATURATED:
0.01g
CHOLESTEROL:
TOTAL CARBS:
5g
FIBER:
1g
SUGARS:
4g
VITAMIN C:
3%
POTASSIUM:
37mg
SODIUM:
0.3mg
CALCIUM:
0.3%
IRON:
0.3%
Ingredients

CALORIES:

20kcal

PROTEIN:

0.1g

TOTAL FAT:

0.1g

MUFA:

0.003g

PUFA:

0.02g

SATURATED:

0.01g

CHOLESTEROL:

TOTAL CARBS:

5g

FIBER:

1g

SUGARS:

4g

VITAMIN C:

3%

POTASSIUM:

37mg

SODIUM:

0.3mg

CALCIUM:

0.3%

IRON:

0.3%