I cannot even express how delicious this is, whether you make it with cocoa powder or carob powder. It is rich, creamy, and utterly satisfying! You can't even taste the avocado and the dates add just the right amount of sweetness to offset the sharp taste of cocoa (although if you prefer it less sweet or sweeter, you can remove or add dates to your satisfaction). How thick the final product is depends a lot on how fatty your coconut milk is. If you find yours is too thick, feel free to add more coconut milk to thin it out a little!
Struggling with thyroid disease?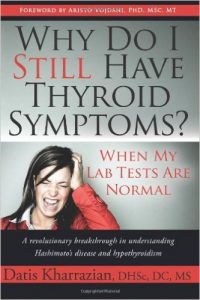 Why Do I Still Have Thyroid Symptoms? by functional medicine practitioner Datis Kharrazian is single-handedly responsible for my improved health over the past few years. It introduced me to the connection between autoimmune disease and lifestyle factors like diet at a time when my doctors were telling me there was nothing wrong with my thyroid even though I had high antibodies. This book gave me the information I needed to get the right tests ordered and seek proper treatment. It's a must-have guide for anyone who has already been diagnosed with thyroid disease, who is at risk due to family history, or who strongly suspects they may have it but isn't sure where to start. I can't recommend it enough!
Chocolate Shake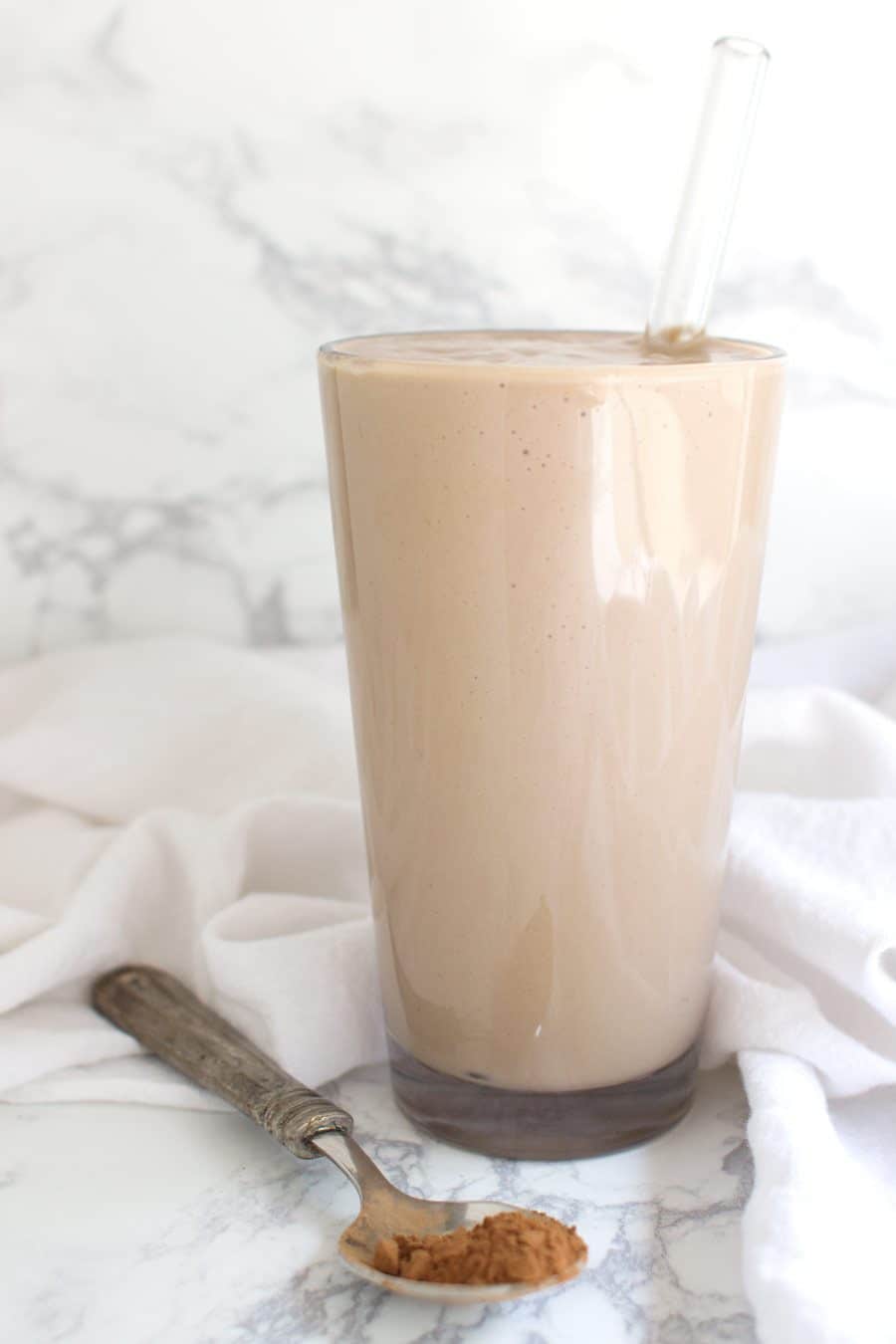 PREP TIME:

35

minutes

COOK TIME:

0

minutes

YIELDS:

4

people

RATING:
CALORIES:
435kcal
PROTEIN:
3g
TOTAL FAT:
28g
MUFA:
5g
PUFA:
1g
SATURATED:
19g
CHOLESTEROL:
TOTAL CARBS:
43g
FIBER:
6g
SUGARS:
28g
VITAMIN C:
9%
POTASSIUM:
438mg
SODIUM:
34mg
CALCIUM:
7%
IRON:
6%
Ingredients

CALORIES:

435kcal

PROTEIN:

3g

TOTAL FAT:

28g

MUFA:

5g

PUFA:

1g

SATURATED:

19g

CHOLESTEROL:

TOTAL CARBS:

43g

FIBER:

6g

SUGARS:

28g

VITAMIN C:

9%

POTASSIUM:

438mg

SODIUM:

34mg

CALCIUM:

7%

IRON:

6%