Chocolate coconut milk.
How many of you remember being heartbroken when you got to the end of the lunch line in elementary school and all that was left was strawberry milk? Even if you brought your own lunch, odds are good you either picked up some chocolate milk on the side (possibly by trading with a friend) or enviously eyed the beverages of your peers while you struggled to get your Capri Sun open. All of my most vivid elementary-school memories are from the cafeteria, but even after I outgrew the public consumption of chocolate milk (soda and vitamin waters were the only socially acceptable drinks in high school), it was still one of my favorite beverages. Especially when I could mix my own and add as much chocolate syrup as I wanted! Heck, I don't think we ever outgrow our fondness for the simple pleasure of chocolate milk–in college, you just add some Bailey's to it, and suddenly it's a perfectly-acceptable cocktail.
Well, with this Chocolate Coconut Milk, you can still indulge even if you're lactose intolerant or on the autoimmune protocol. Your kids with food allergies don't have to miss out and even without the appeal of Irish cream, it's deliciously decadent for adults, too. Enjoy!
Looking for Low-FODMAP Recipes?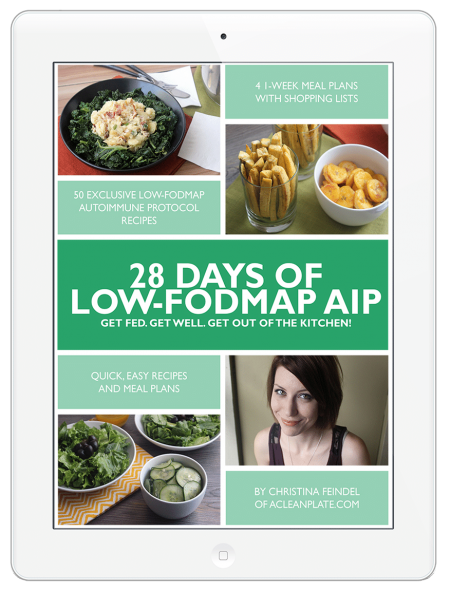 The low-FODMAP diet is often prescribed for people with IBS or Small Intestinal Bacterial Overgrowth (SIBO), and there's a huge overlap of that demographic with people with autoimmune disease. My e-book 28 Days of Low-FODMAP AIP combines both IBS- and autoimmune-friendly diets in a 28-day meal plan designed to jump start and simplify this often-challenging diet change. Just you wait: The meal plan includes 50 exclusive low-FODMAP recipes you won't find on my website or anywhere else, with dishes like Chicken Vindalo, Jambalaya, and crispy, crunchy Tostones. You'll be amazed at the variety of flavors still available to you! The ebook is available as a digital download for $9.99.
Chocolate Coconut Milk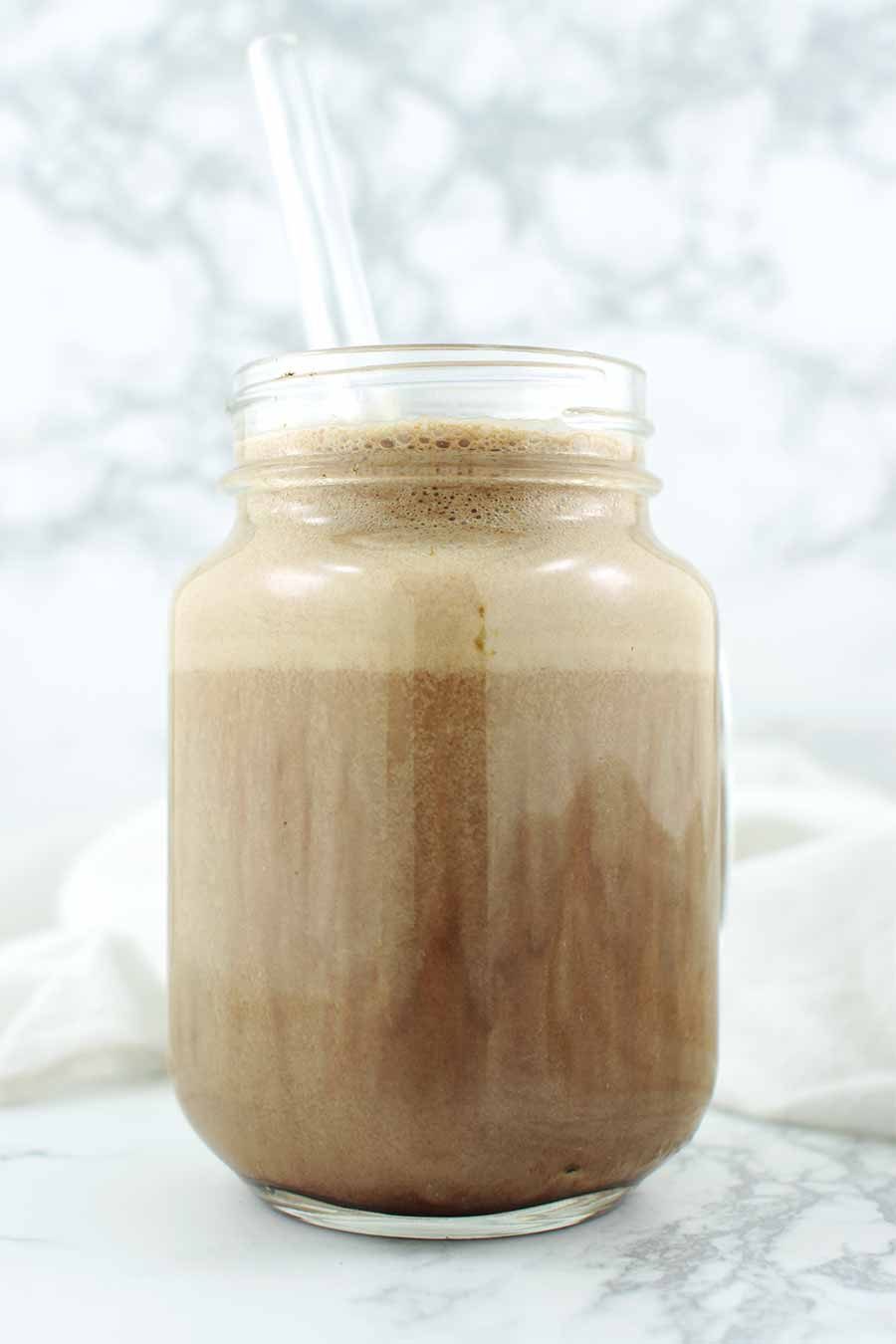 | | |
| --- | --- |
| | |
ADJUST YIELD:

cups

CHANGE UNITS:

PRINT:

Print Recipe
Instructions
Combine all ingredients in a blender and puree until smooth. Serve chilled.
Ingredients

Instructions

Combine all ingredients in a blender and puree until smooth. Serve chilled.