This is an unbelievably simple, delicious treat. Watermelon is starting to fill the stores and as much as you might enjoy it fresh and juicy this time of year… well, you haven't experienced watermelon like this before. It's pretty much the only reason I keep my dehydrator around!
Don't Feel Like Cooking?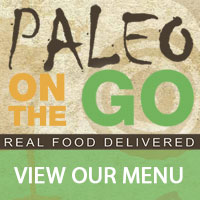 That's okay! Everyone needs a break sometimes, especially during busy times like the holidays or when you're sick or stressed out. When I find myself unwilling or unable to prepare healthy meals myself, I turn to Paleo on the Go. Yes, they have autoimmune protocol-friendly options! With tons of nutritious, delicious, pre-packaged meals, Paleo on the Go's ready-to-go, frozen courses are perfect for those days you just don't want to be in the kitchen. They even offer an appreciable selection of AIP-friendly treats, including toaster pastries!
Candied Watermelon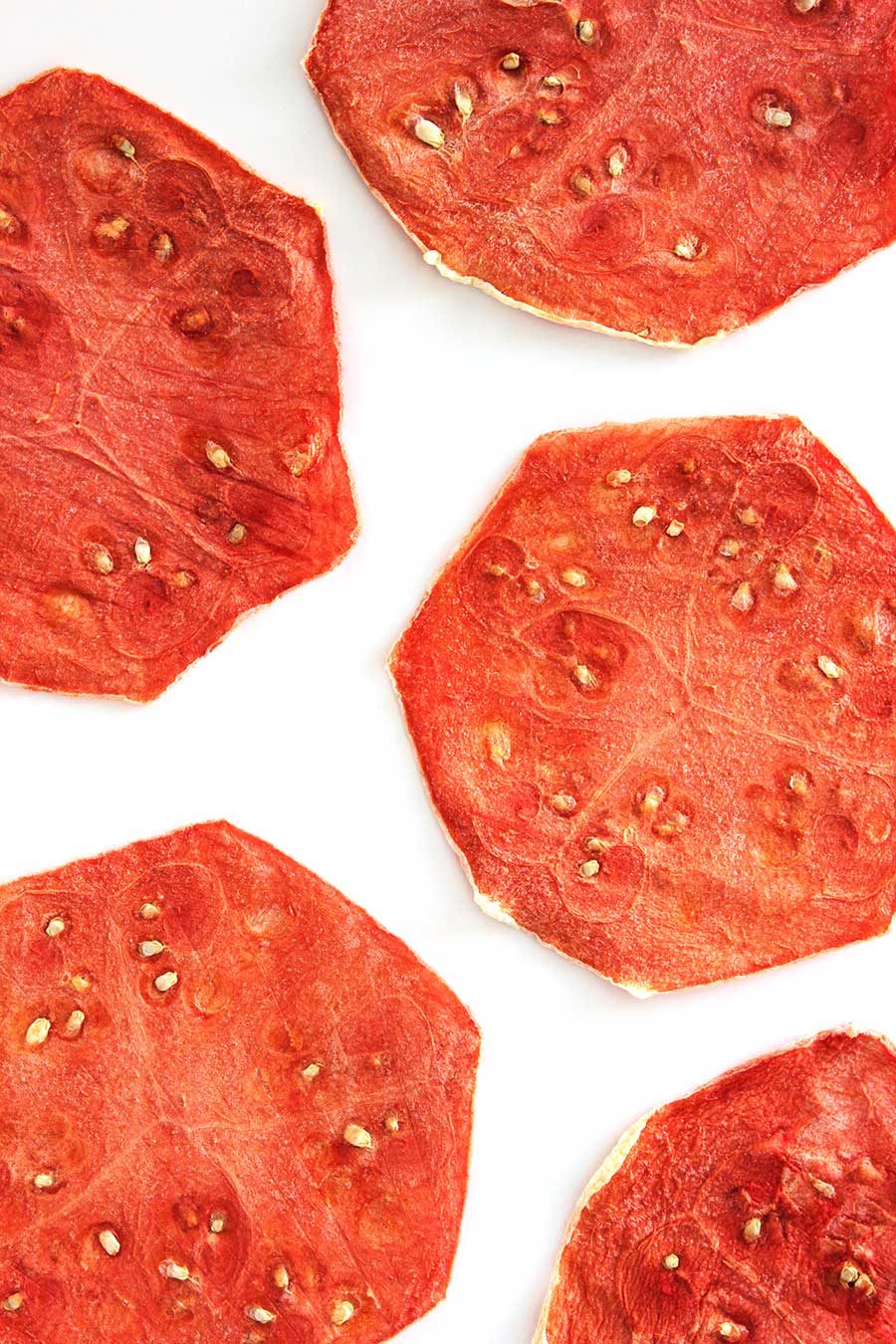 PREP TIME:

5

minutes

COOK TIME:

12

hours

YIELDS:

1

watermelon

RATING:
Ingredients
1

whole

watermelon

,

sliced to 1/4" thick, rind removed
CALORIES:
1355kcal
PROTEIN:
28g
TOTAL FAT:
7g
MUFA:
2g
PUFA:
2g
SATURATED:
1g
CHOLESTEROL:
TOTAL CARBS:
341g
FIBER:
18g
SUGARS:
280g
VITAMIN C:
610%
POTASSIUM:
5060mg
SODIUM:
45mg
CALCIUM:
32%
IRON:
60%
Ingredients

1

whole

watermelon

,

sliced to 1/4" thick, rind removed

CALORIES:

1355kcal

PROTEIN:

28g

TOTAL FAT:

7g

MUFA:

2g

PUFA:

2g

SATURATED:

1g

CHOLESTEROL:

TOTAL CARBS:

341g

FIBER:

18g

SUGARS:

280g

VITAMIN C:

610%

POTASSIUM:

5060mg

SODIUM:

45mg

CALCIUM:

32%

IRON:

60%