As good by itself as on a salad or in a smoothie!
Looking for Some Simple AIP Recipes?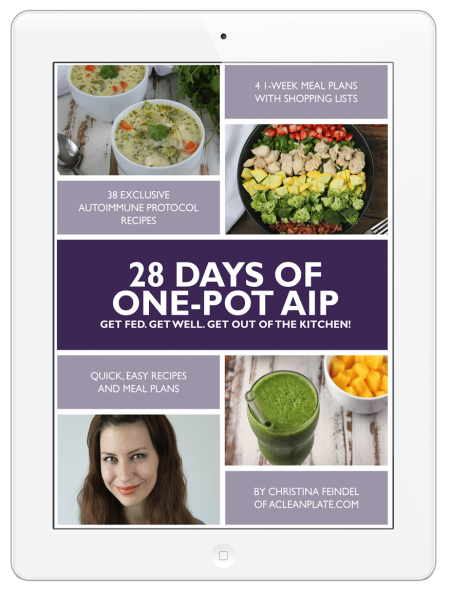 When you're dealing with fatigue, pain, or illness, eating healthy is hard enough without having to multitask while cooking or clean up a huge mess afterwards. That's why one-pot meals are my favorite. 28 Days of One-Pot AIP is exactly what it sounds like: A 28-day meal plan featuring only 100% autoimmune protocol, one-pot recipes. There's an intro to explain the AIP and one-pot cooking and the preparation is so much simpler when you've only got one thing to keep track of. Plus, you'll be amazed at the variety of flavors still available to you, like my Chicken Pot Pie Soup, satisfying green smoothies, and colorful salads! The e-book is now available for $9.99.
Berry Fruit Salad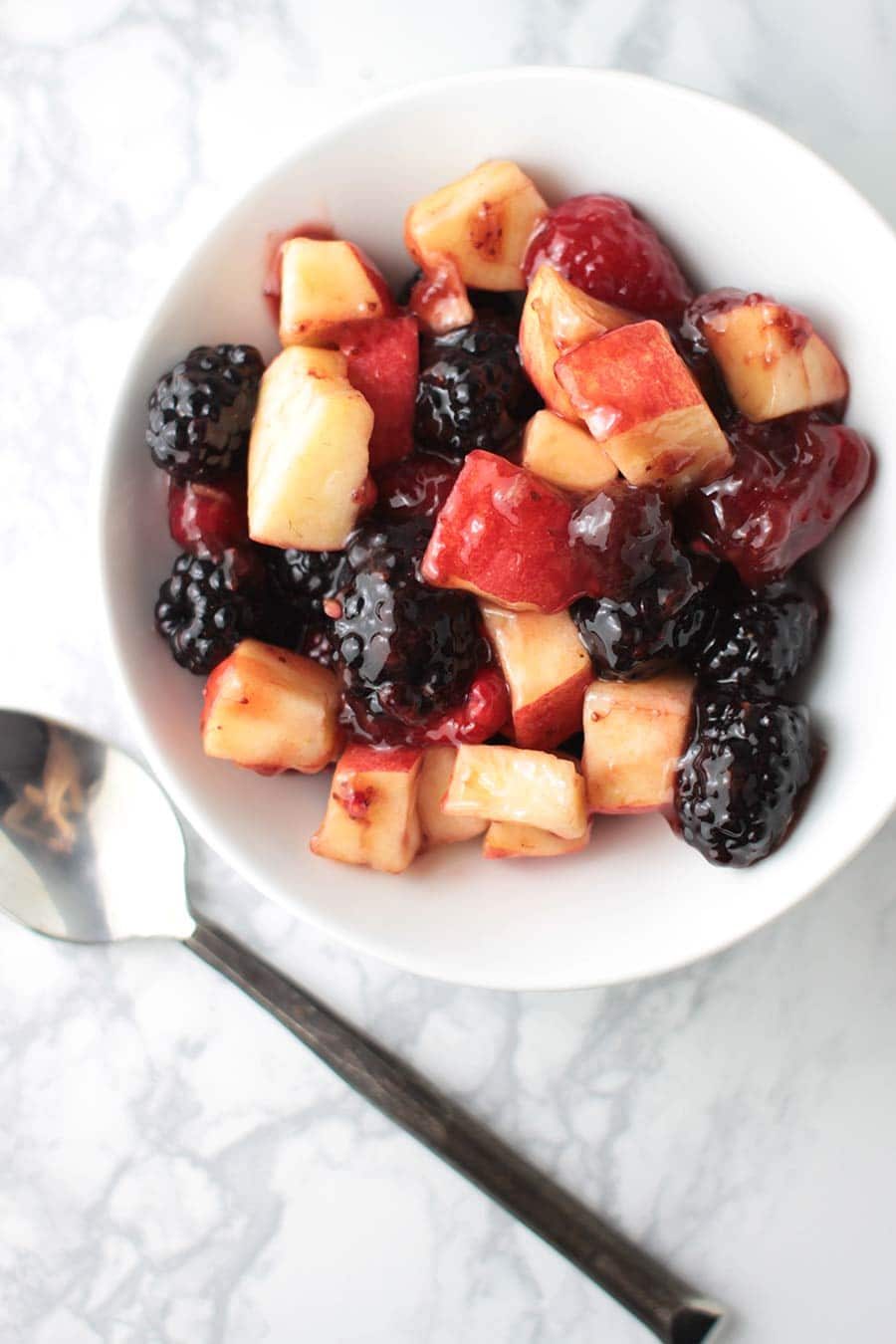 PREP TIME:

30

minutes

COOK TIME:

0

minutes

YIELDS:

4

servings

RATING:
Ingredients
1/4

cup

apples

,

chopped

1/4

cup

raspberries

1/4

cup

blackberry

4

teaspoons

strawberry jam
This information is an estimate provided by an online nutrition calculator. It is not a substitute for professional advice.
CALORIES:
34kcal
PROTEIN:
0.4g
TOTAL FAT:
0.2g
MUFA:
0.02g
PUFA:
0.1g
SATURATED:
0.01g
CHOLESTEROL:
TOTAL CARBS:
8g
FIBER:
2g
SUGARS:
6g
VITAMIN C:
13%
POTASSIUM:
62mg
SODIUM:
0.3mg
CALCIUM:
1%
IRON:
1%
Ingredients

1/4

cup

apples

,

chopped

1/4

cup

raspberries

1/4

cup

blackberry

4

teaspoons

strawberry jam

This information is an estimate provided by an online nutrition calculator. It is not a substitute for professional advice.

CALORIES:

34kcal

PROTEIN:

0.4g

TOTAL FAT:

0.2g

MUFA:

0.02g

PUFA:

0.1g

SATURATED:

0.01g

CHOLESTEROL:

TOTAL CARBS:

8g

FIBER:

2g

SUGARS:

6g

VITAMIN C:

13%

POTASSIUM:

62mg

SODIUM:

0.3mg

CALCIUM:

1%

IRON:

1%