Um. YUM. Beef tongue is very tender and makes excellent shredded meat. Tacos are a popular use. I like to serve this on a salad or in a lettuce wrap with avocado, olives, and mango salsa. So good!
Looking for AIP-Friendly Breakfast Recipes?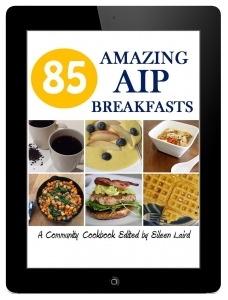 What to eat for breakfast is one of the most common questions I get from people starting the autoimmune protocol. I understand completely: With all my old staples off the table, breakfast was my biggest challenge, too. Well, now there's an easy answer. 85 Amazing AIP Breakfasts is a community e-cookbook featuring dozens of breakfast-friendly autoimmune protocol recipes from some of your favorite bloggers. With coffee substitutes, comforting teas, sausage, waffles, stir-fries, soups, hash, muffins, and porridge, 85 Amazing AIP Breakfasts has just about every one of your breakfast needs covered, sweet and savory alike. Many of the recipes can even be adapted for a low-FODMAP diet! The e-cookbook is available on editor Eileen Laird's website.
Beef Tongue Barbacoa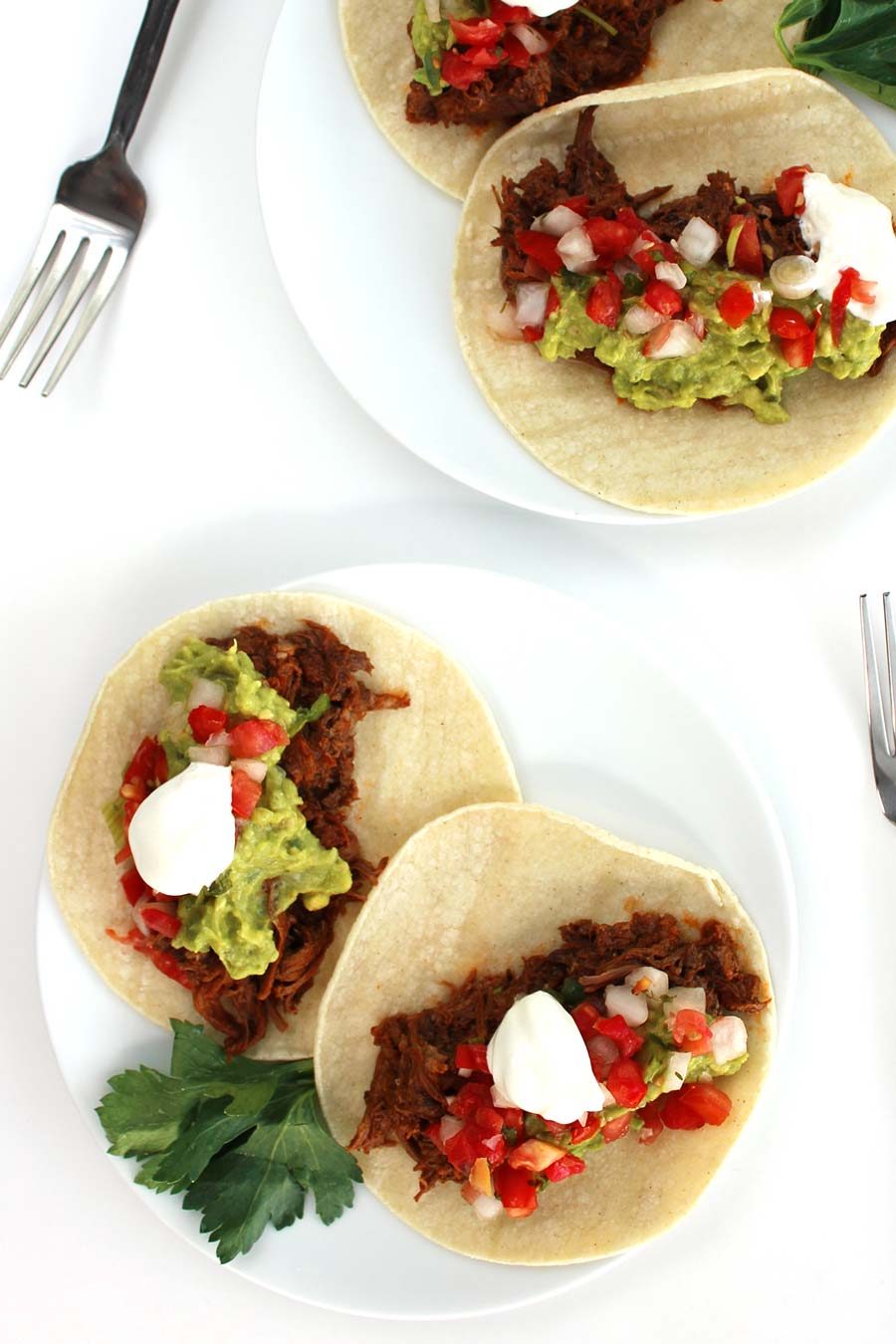 PREP TIME:

15

minutes

COOK TIME:

14

hours

YIELDS:

24

servings

RATING:
CALORIES:
265kcal
PROTEIN:
17g
TOTAL FAT:
18g
MUFA:
8g
PUFA:
1g
SATURATED:
8g
CHOLESTEROL:
99mg
TOTAL CARBS:
7g
FIBER:
1g
SUGARS:
1g
VITAMIN C:
12%
POTASSIUM:
435mg
SODIUM:
450mg
CALCIUM:
2%
IRON:
23%
Instructions
Scrub the tongues clean under running water, then place them in the slow-cooker and cover with water. Cook on low for 5-6 hours or until easily pierced with a knife.
Drain the water. While the tongue(s) are still hot, cut a slit in the top of the tongue near the tip and peel the leathery skin and thin membrane underneath back. Peel the skin off and cut away any gristle you find on the underside of the tongue.
Return the tongues to the slow-cooker and add the remaining ingredients. Slow-cook on low for 8 hours, then shred before serving.