This is loosely-based on a recipe for Japanese stew I used to make with tofu in my vegan days.
Beef and Vegetable Stew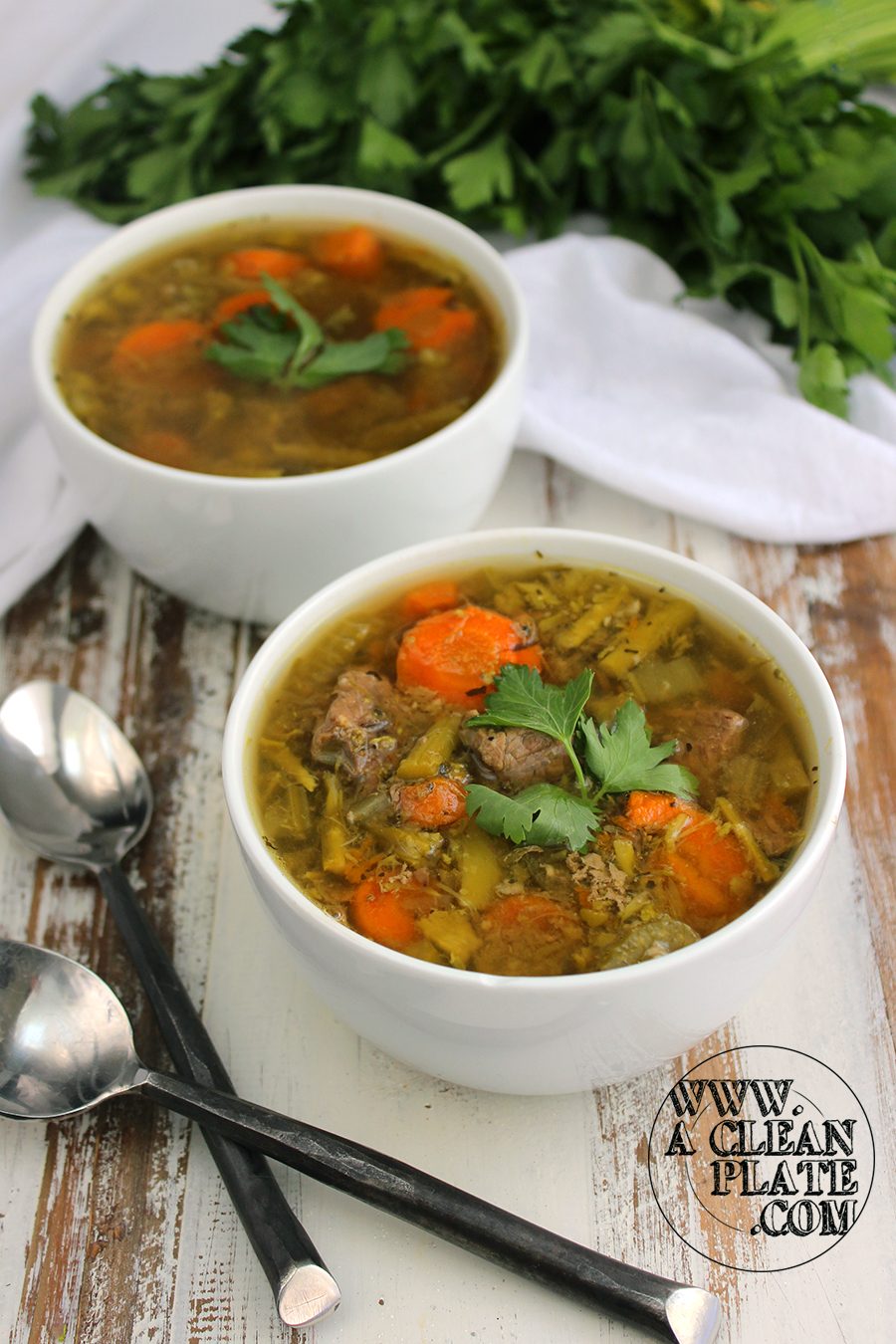 PREP TIME:

10

minutes

COOK TIME:

5

hours

YIELDS:

4

servings

RATING:
This information is an estimate provided by an online nutrition calculator. It is not a substitute for professional advice.
CALORIES:
567kcal
PROTEIN:
49g
TOTAL FAT:
34g
MUFA:
14g
PUFA:
2g
SATURATED:
13g
CHOLESTEROL:
150mg
TOTAL CARBS:
15g
FIBER:
6g
SUGARS:
5g
VITAMIN C:
22%
POTASSIUM:
1111mg
SODIUM:
1391mg
CALCIUM:
13%
IRON:
53%
Ingredients

This information is an estimate provided by an online nutrition calculator. It is not a substitute for professional advice.

CALORIES:

567kcal

PROTEIN:

49g

TOTAL FAT:

34g

MUFA:

14g

PUFA:

2g

SATURATED:

13g

CHOLESTEROL:

150mg

TOTAL CARBS:

15g

FIBER:

6g

SUGARS:

5g

VITAMIN C:

22%

POTASSIUM:

1111mg

SODIUM:

1391mg

CALCIUM:

13%

IRON:

53%