Eating more vegetables was one of the biggest challenges of starting the autoimmune protocol for me. I mean, I'd been a vegetarian for almost ten years, but like many vegetarians, I mostly ate beans, grains, and fruit… with the occasional bit of green inside a sandwich or mixed in with some pasta or something. I liked vegetables okay when they were put in front of me, but if I was going to go out of my way to make something, it was always carb-heavy. I had a heck of a sweet tooth back then. So getting into the habit of prepping vegetables instead of granola bars or sandwiches… well, just took some getting used to. Like any habit, I guess! Salads were one of my favorite tools for the transition. They're so simple to throw together and there is lots of green stuff in this Bacon Apple Salad with Lemon-Ginger Dressing! Lettuce, apples, avocado, chives… it's a great start for making healthy food both palatable and convenient. And who knew homemade dressing could be just as good–if not better than–the stuff you can buy off the shelf for four times the cost of making your own? Replace the bacon with some cooked, chopped chicken to make it an entree salad instead of a side salad, and you've got yourself a meal!
Find Out Your Genetic Risk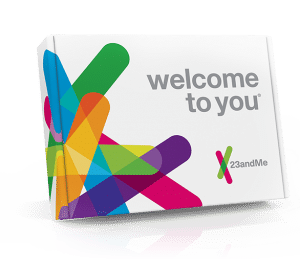 23andMe is the first and only do-it-yourself genetic test. Combined with ancestry information, it's an incredible value compared to getting all of that data from your doctor, and they're adding new analyses all the time. They frequently run specials around the holidays, too, with buy-one-get-one deals or $50 off. Not only is it a fun opportunity to investigate your family tree, see the likelihood you'd wind up with your physical traits, and connect with distant relatives all over the world, but it's an invaluable opportunity to learn about your genetic inclinations toward disease. My own experience was revolutionary, both for me and my husband!
Bacon Apple Salad with Lemon-Ginger Dressing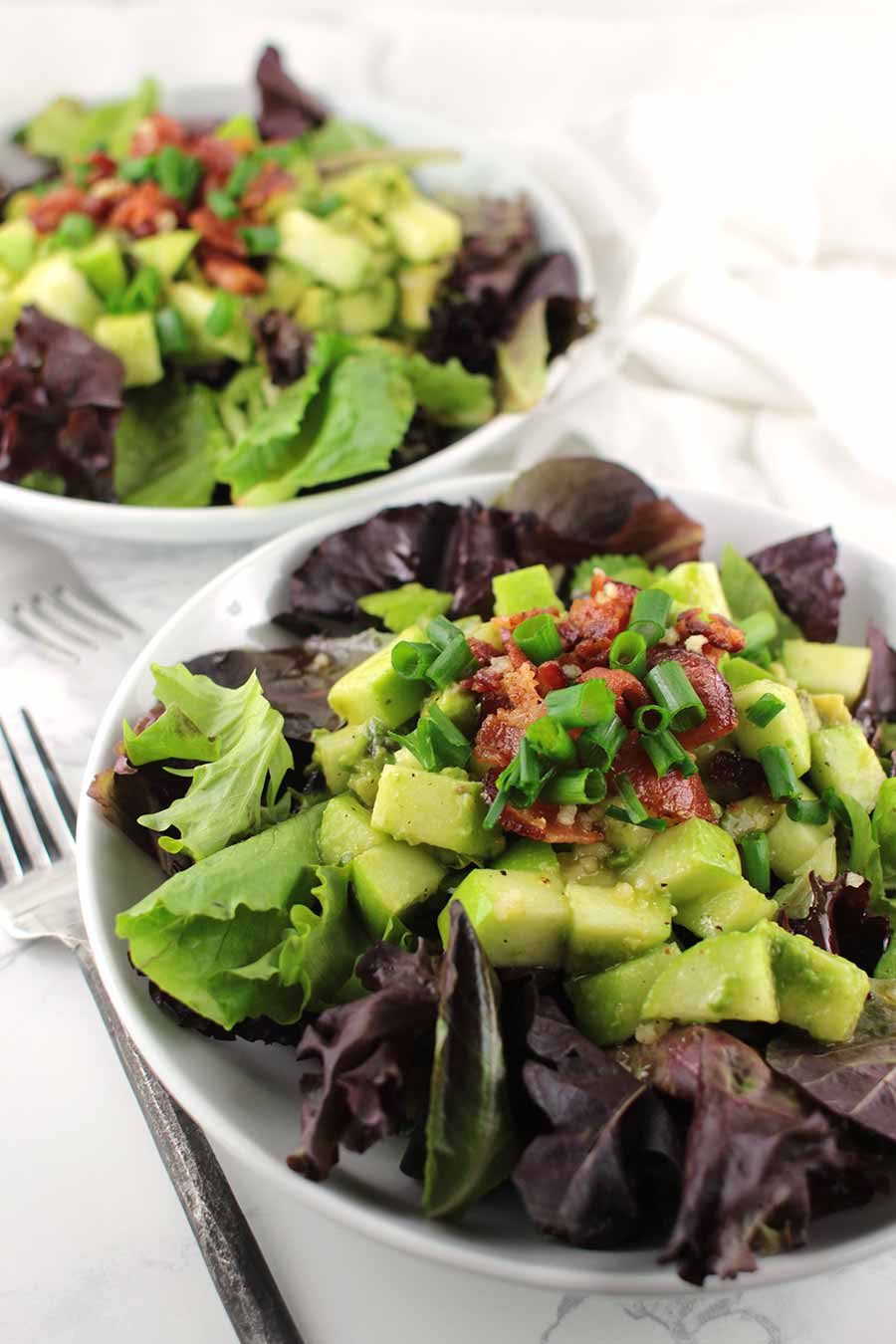 PREP TIME:

10

minutes

COOK TIME:

0

minutes

YIELDS:

2

servings

RATING:
Ingredients
Salad
4

cups

mixed greens

1

cup

green apples

,

diced

1

cup

avocados

,

chopped

2

strips

bacon

,

cooked and crumbled

2

tablespoons

green onions

,

sliced
CALORIES:
672kcal
PROTEIN:
13g
TOTAL FAT:
52g
MUFA:
35g
PUFA:
6g
SATURATED:
8g
CHOLESTEROL:
9mg
TOTAL CARBS:
53g
FIBER:
21g
SUGARS:
25g
VITAMIN C:
179%
POTASSIUM:
2220mg
SODIUM:
456mg
CALCIUM:
28%
IRON:
40%
Ingredients

Salad

4

cups

mixed greens

1

cup

green apples

,

diced

1

cup

avocados

,

chopped

2

strips

bacon

,

cooked and crumbled

2

tablespoons

green onions

,

sliced

CALORIES:

672kcal

PROTEIN:

13g

TOTAL FAT:

52g

MUFA:

35g

PUFA:

6g

SATURATED:

8g

CHOLESTEROL:

9mg

TOTAL CARBS:

53g

FIBER:

21g

SUGARS:

25g

VITAMIN C:

179%

POTASSIUM:

2220mg

SODIUM:

456mg

CALCIUM:

28%

IRON:

40%