I don't have a lot of experience with eggs. I never really liked them as a kid, then gave them up when I went vegan. I went straight into the AIP from there and finally added the suckers back in about a year ago. Hard-boiled eggs always grossed me out, but Noah loves them, so I thought I'd try some recipes that had more than just hard-boiled egg to them. Enter egg salad! I love the creaminess of the mayo with crunchy bacon and tart olives. You can count me a hard-boiled egg lover now!
Are you suffering from adrenal fatigue?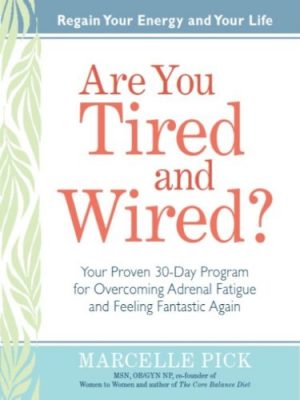 Are You Tired and Wired? is one of my favorite books on adrenal fatigue with chronic illness. It's a comprehensive yet straightforward examination of the factors at work and home that contribute to chronic adrenal dysfunction and the diet, lifestyle adjustments, and emotional reprogramming that can help fix it. A healthcare provider with a focus on women's health, Marcelle Pick will help you identify what type of adrenal dysfunction you suffer from and provide an easy-to-follow, science-based program to help you restore balance to your life. I found it extremely helpful with my own chronic fatigue!
Bacon and Egg Salad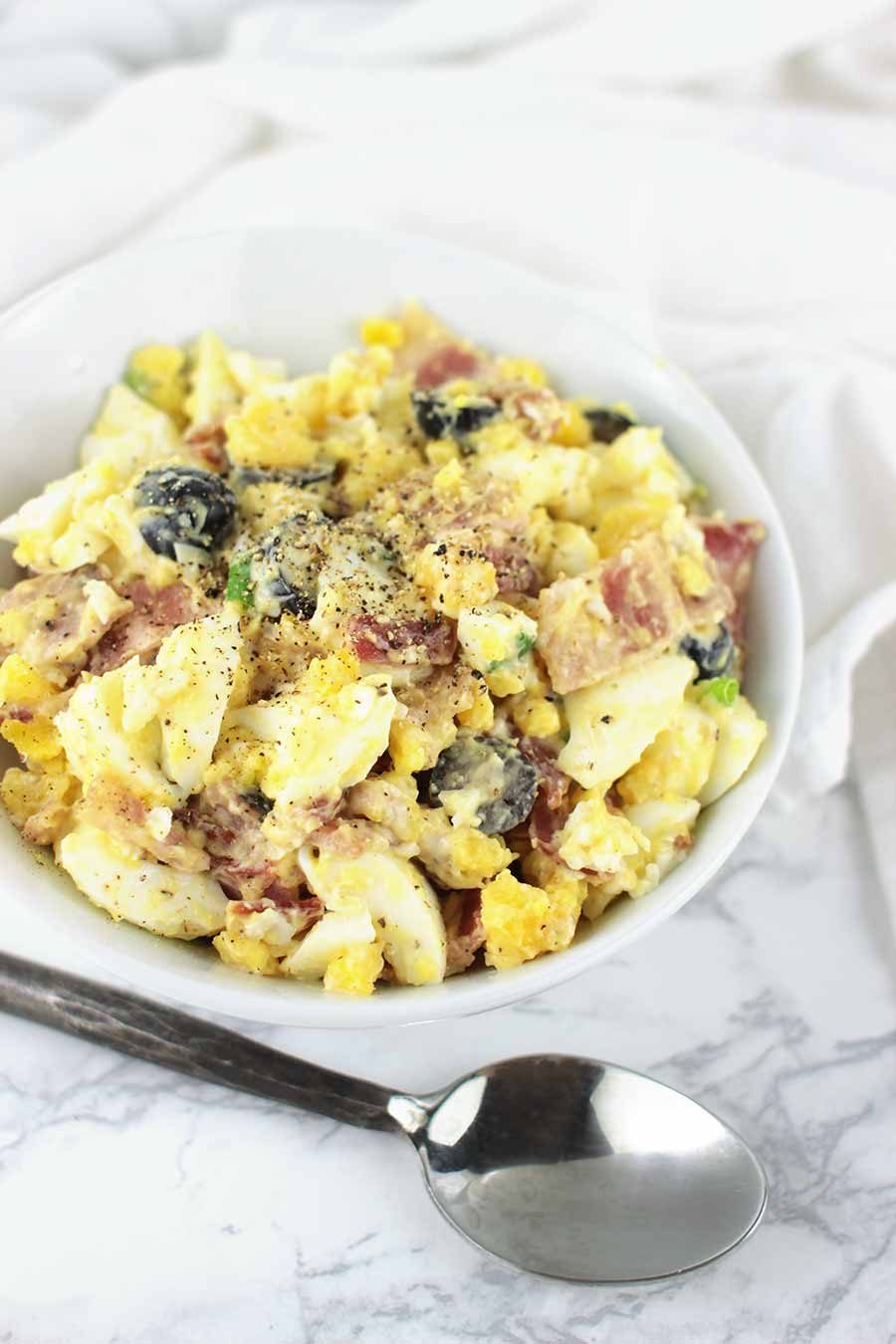 PREP TIME:

45

minutes

COOK TIME:

0

minutes

YIELDS:

4

servings

RATING:
CALORIES:
216kcal
PROTEIN:
14g
TOTAL FAT:
16g
MUFA:
6g
PUFA:
3g
SATURATED:
5g
CHOLESTEROL:
333mg
TOTAL CARBS:
3g
FIBER:
0.3g
SUGARS:
1g
VITAMIN C:
1%
POTASSIUM:
173mg
SODIUM:
516mg
CALCIUM:
3%
IRON:
7%
Ingredients

CALORIES:

216kcal

PROTEIN:

14g

TOTAL FAT:

16g

MUFA:

6g

PUFA:

3g

SATURATED:

5g

CHOLESTEROL:

333mg

TOTAL CARBS:

3g

FIBER:

0.3g

SUGARS:

1g

VITAMIN C:

1%

POTASSIUM:

173mg

SODIUM:

516mg

CALCIUM:

3%

IRON:

7%