I may live in the most open-minded part of Texas, but I think even a lot of Austinites would give me crap for daring to serve ribs any way but barbecued! And hey, I still think barbecue is one of the best things you can do with a cow or pig (yeah, that includes bacon)! But I also like trying new things and these sticky, honey-glazed Asian-inspired ribs are a really tasty new thing. Serve 'em with rice (or cauliflower rice) and some steamed vegetables for a complete meal that comes together without a whole lot of fuss.
Looking for AIP-Friendly Breakfast Recipes?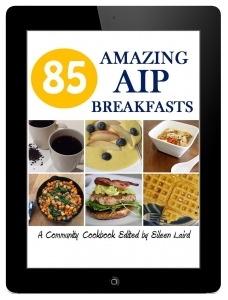 What to eat for breakfast is one of the most common questions I get from people starting the autoimmune protocol. I understand completely: With all my old staples off the table, breakfast was my biggest challenge, too. Well, now there's an easy answer. 85 Amazing AIP Breakfasts is a community e-cookbook featuring dozens of breakfast-friendly autoimmune protocol recipes from some of your favorite bloggers. With coffee substitutes, comforting teas, sausage, waffles, stir-fries, soups, hash, muffins, and porridge, 85 Amazing AIP Breakfasts has just about every one of your breakfast needs covered, sweet and savory alike. Many of the recipes can even be adapted for a low-FODMAP diet! The e-cookbook is available on editor Eileen Laird's website.
Asian Honey-Glazed Ribs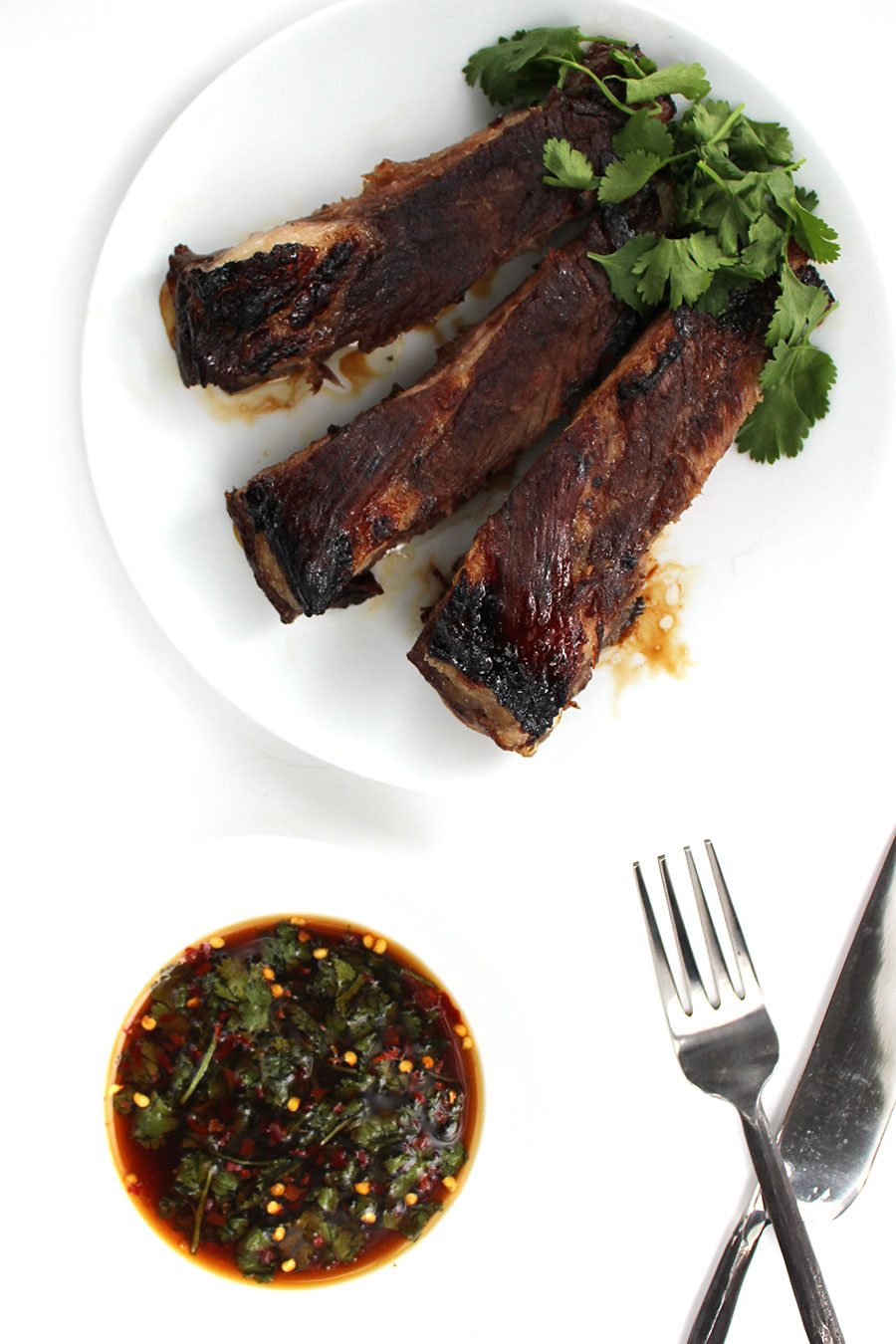 PREP TIME:

4

hours

COOK TIME:

2 1/2

hours

YIELDS:

4

servings

RATING:
CALORIES:
384kcal
PROTEIN:
14g
TOTAL FAT:
16g
MUFA:
2g
PUFA:
2g
SATURATED:
5g
CHOLESTEROL:
40mg
TOTAL CARBS:
51g
FIBER:
8g
SUGARS:
39g
VITAMIN C:
16%
POTASSIUM:
131mg
SODIUM:
1748mg
CALCIUM:
4%
IRON:
6%
Instructions
Combine all the marinade ingredients together in a large dish (you may have to cut the ribs into smaller racks) and refrigerate overnight.
Preheat the oven to 300F. Bake the ribs on a foil-lined baking sheet for 2 hours.
Combine the glaze ingredients and brush half over the ribs, then return to the oven for 15 minutes.
Brush the remaining glaze over the ribs and set the oven to broil.
Broil until crispy, about 3-4 minutes, then remove from the oven.
Combine the dressing ingredients together and serve alongside or on top of the ribs.