I'd actually never had arugula (aka rocket) until recently. Most grocery stores around here don't carry it, but I happened upon a bunch at a local food co-op and knew I had to try a simple, fruity salad to complement its strong green flavor. You can use dried cranberries instead of pomegranate seeds if you prefer!
Looking for high-quality meat?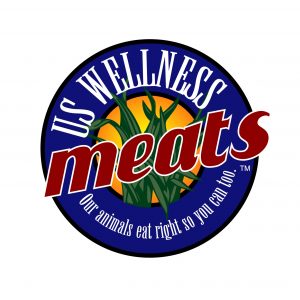 The great nutrition conundrum of our times is how to make a healthy diet sustainable, not just for us and our families, but for future generations. It's no secret that factory farming has been disastrous for the environment, never mind the welfare of us or our food. So I try to prioritize ethically-harvested, sustainably-raised, grass-fed or pastured proteins. US Wellness Meats not only fits the bill, but they also have a huge variety of other products: Seafood, game meats, jerky, bone broth, sausage, tallow, pork rinds… there's a lot to love. Free shipping combined with bi-weekly deals from their newsletter can make them more affordable than your local supermarket for meat that's antibiotic-free, humanely-raised, and really, really good.
Arugula Pomegranate Salad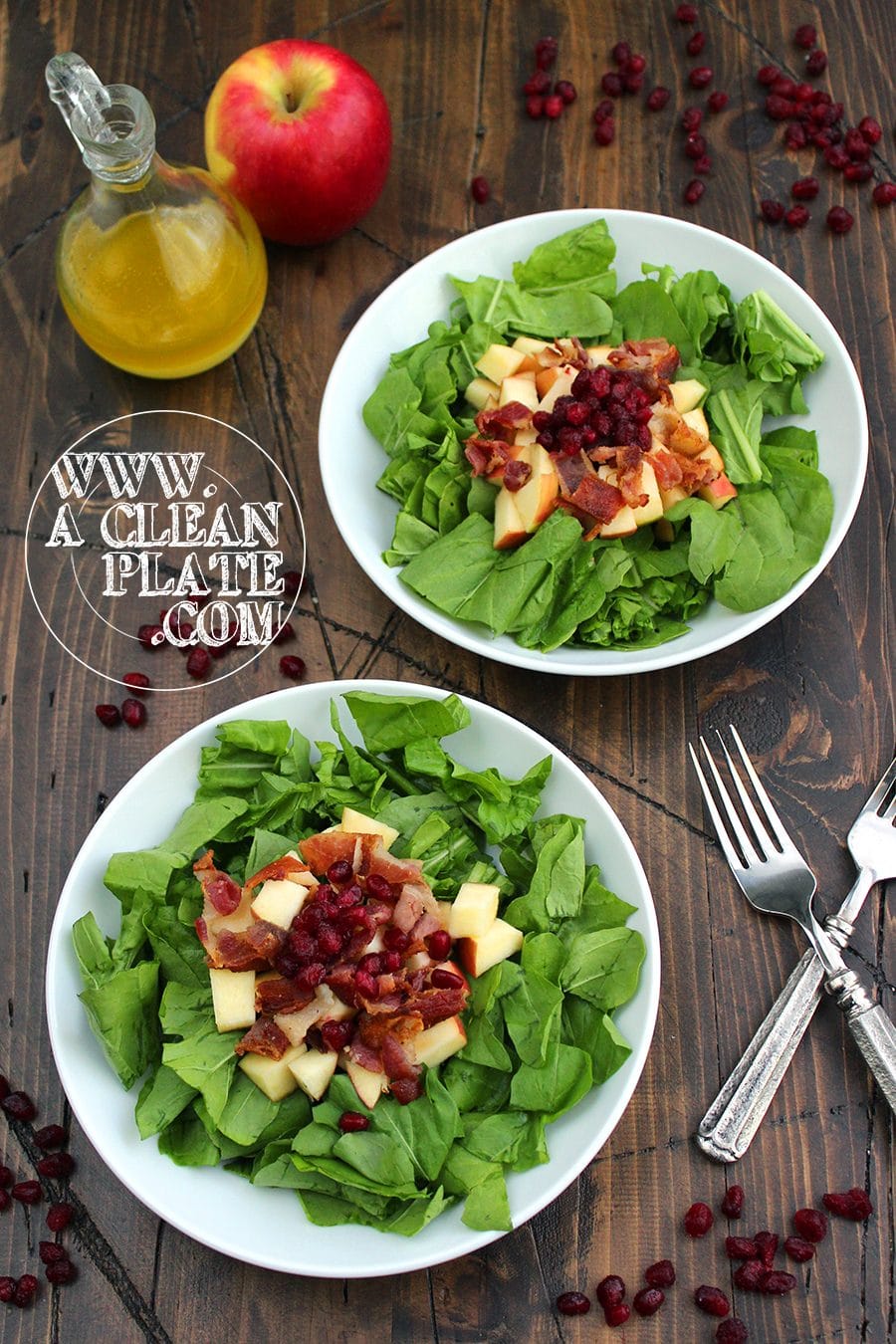 PREP TIME:

10

minutes

COOK TIME:

0

minutes

YIELDS:

2

people

RATING:
Ingredients
Salad
6

cups

arugula

,

chopped

1

whole

red apples

1/2

cup

pomegranate

4

slices

bacon

,

cooked (optional)
This information is an estimate provided by an online nutrition calculator. It is not a substitute for professional advice.
CALORIES:
631kcal
PROTEIN:
25g
TOTAL FAT:
41g
MUFA:
25g
PUFA:
6g
SATURATED:
7g
CHOLESTEROL:
18mg
TOTAL CARBS:
55g
FIBER:
13g
SUGARS:
38g
VITAMIN C:
212%
POTASSIUM:
2987mg
SODIUM:
648mg
CALCIUM:
107%
IRON:
75%
Ingredients

Salad

6

cups

arugula

,

chopped

1

whole

red apples

1/2

cup

pomegranate

4

slices

bacon

,

cooked (optional)

This information is an estimate provided by an online nutrition calculator. It is not a substitute for professional advice.

CALORIES:

631kcal

PROTEIN:

25g

TOTAL FAT:

41g

MUFA:

25g

PUFA:

6g

SATURATED:

7g

CHOLESTEROL:

18mg

TOTAL CARBS:

55g

FIBER:

13g

SUGARS:

38g

VITAMIN C:

212%

POTASSIUM:

2987mg

SODIUM:

648mg

CALCIUM:

107%

IRON:

75%