I'd love to say this Apple Sausage Stir-Fry was a huge hit here at home, but my husband didn't actually get to have any while I was developing this recipe. By the time he got home from work, there wasn't anything left of it. I couldn't help myself–I was hungry and it was so good! (Plus, when I'm testing recipes, I don't make a very large amount in case things go south.) If you haven't had fennel before, it's got the texture of onions but a mild, sweet flavor with the aroma of licorice. It's a wonderful plant and a unique addition to your culinary repertoire! It pairs wonderfully aware with the tart-and-sweet flavors of apples and cherries while also complementing the rich, savory blend of herbs, spices, and ground pork that makes up the sausage in this recipe.
You can use pre-made ground sausage, crumbled sausage patties, or sliced links for this recipe. Just make sure you check the ingredients if you use store-bought sausage and need to follow the autoimmune protocol. If fresh cherries aren't available, frozen ones work okay–just thaw and drain before use. But a sprinkle of dried cherries or cranberries makes for a great substitute, too!
Keep your household clean, too!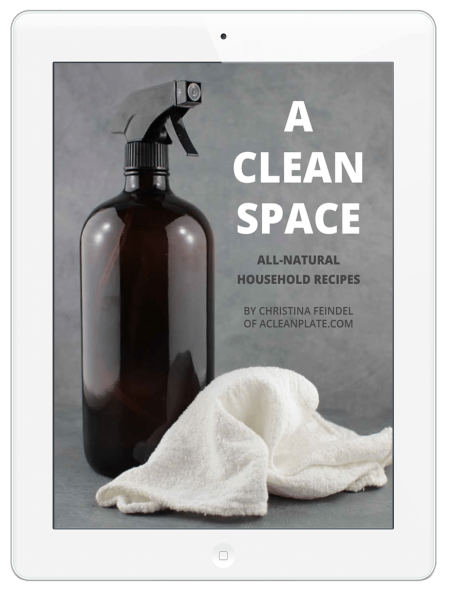 I may make my living as a food blogger, but my health-consciousness actually began long before I started cooking. Growing up with a sensitive nose and skin that would break out into a rash at the slightest provocation, I've been making my own cosmetics and cleaning products since high school. I hoped that avoiding these environmental toxins would not only improve my health, but be better for the environment and save me some money compared to buying high-end non-toxic products at a health-foods store. Whatever your reasons, making your own household products is easier than you might think. My e-book A Clean Space has all the tips, tricks, and recipes you need to get started–and it's only $6.99!
Apple Sausage Stir-Fry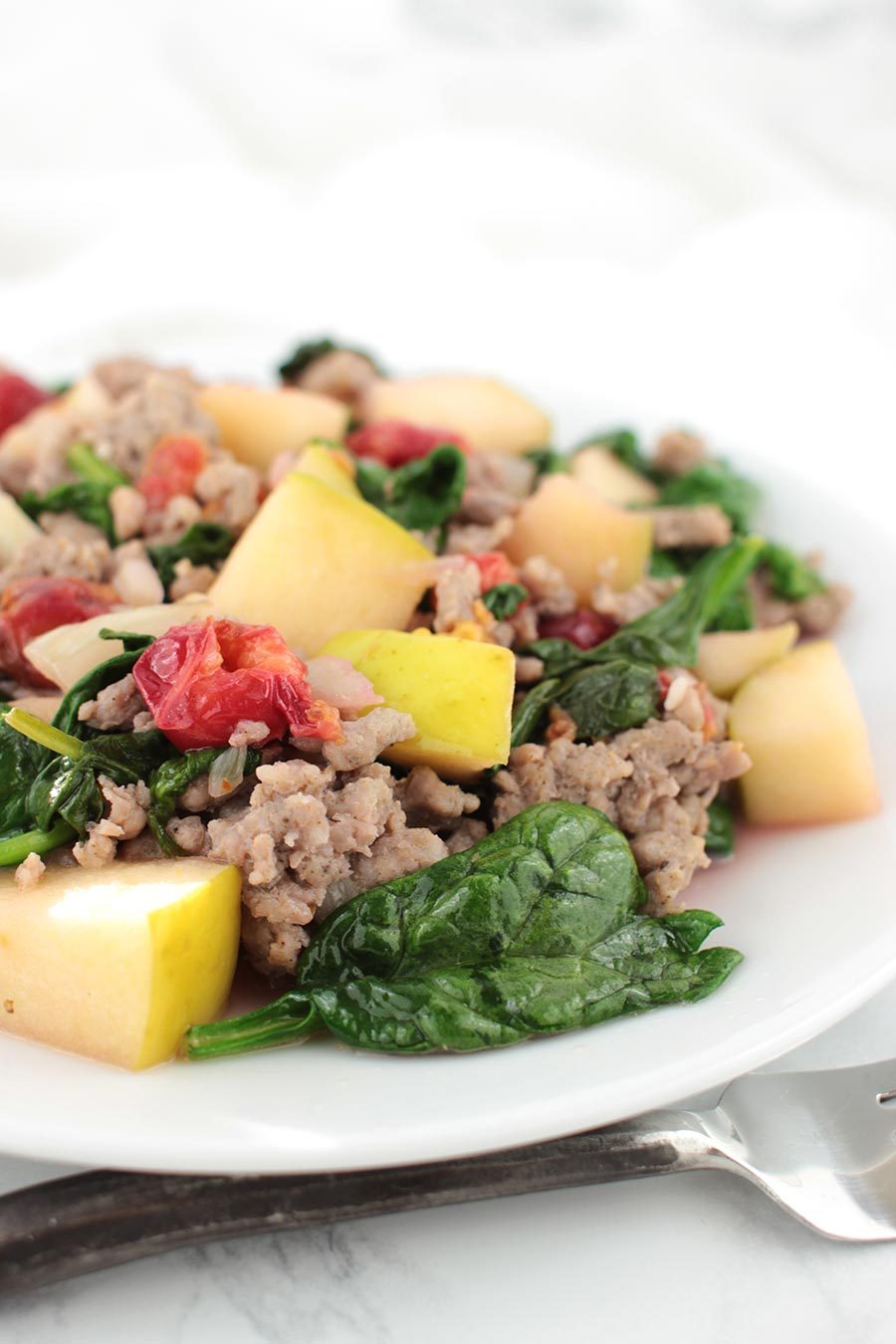 PREP TIME:

5

minutes

COOK TIME:

15

minutes

YIELDS:

4

people

RATING:
CALORIES:
629kcal
PROTEIN:
32g
TOTAL FAT:
31g
MUFA:
11g
PUFA:
3g
SATURATED:
13g
CHOLESTEROL:
106mg
TOTAL CARBS:
58g
FIBER:
9g
SUGARS:
32g
VITAMIN C:
40%
POTASSIUM:
1047mg
SODIUM:
689mg
CALCIUM:
19%
IRON:
38%
Instructions
Combine the pork and seasonings, mixing well.
Heat the oil in a skillet over medium heat. Saute the meat and fennel 5 minutes, stirring to break up the meat, until the meat is browned and the fennel is soft.
Add the apples and cherries and cook until the sausage is cooked through, about 3 minutes.
Add in the spinach and stir-fry until the spinach is wilted, about 2 minutes.