I think when it comes to chicken sausage, apples and cinnamon are the most popular flavoring choice. Chicken's mild flavor just makes it a great palette for savory and/or sweet applications. For example, these sausage patties are equally delicious topped with mustard or maple syrup. Or get the best of both worlds and dress 'em with honey mustard!
All-natural, organic makeup and skin care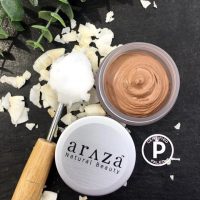 Araza Natural Beauty, founded by two sisters with Celiac disease, is the first Paleo-certified beauty company to offer a full range of products for skin, eyes, cheeks, and lips–all of which are additive, dairy, and gluten free. In all my years of experimenting with natural makeup, this has become my favorite, fool-proof brand for everyday looks!
Apple-Cinnamon Sausage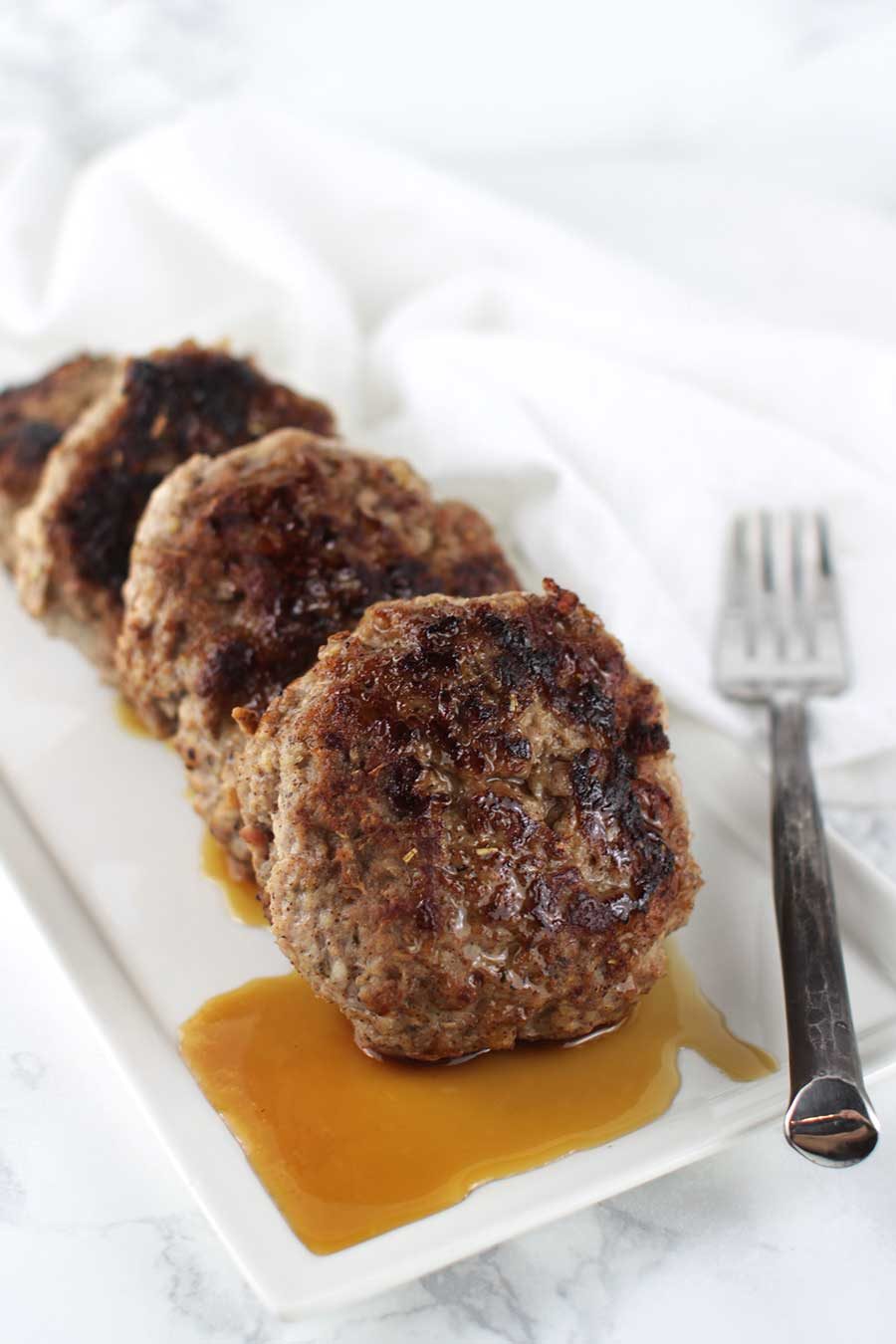 PREP TIME:

5

minutes

COOK TIME:

20

minutes

YIELDS:

4

servings

RATING:
CALORIES:
375kcal
PROTEIN:
31g
TOTAL FAT:
23g
MUFA:
7g
PUFA:
4g
SATURATED:
11g
CHOLESTEROL:
97mg
TOTAL CARBS:
10g
FIBER:
3g
SUGARS:
4g
VITAMIN C:
5%
POTASSIUM:
337mg
SODIUM:
939mg
CALCIUM:
5%
IRON:
20%
Instructions
Heat the oil in a large skillet over medium heat.
Combine the remaining ingredients in a mixing bowl and mix well by hand, then form into 4 patties.
Cook in the skillet about 20 minutes or until cooked through, flipping once halfway through.