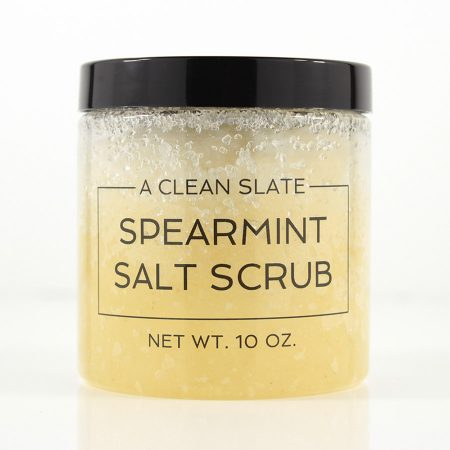 This mineral-rich, exfoliating salt scrub will not only remove dead skin and other debris, but moisturize with avocado oils. Refreshing spearmint and tea tree oils make this a good choice for blemish-prone skin. Available in a 10-ounce jar.
Ingredients: Sea salt, avocado oil, spearmint essential oil, tea tree essential oil.
Directions: Shake well before use. Scoop a small amount into your hand and massage gently over your skin.
$10.99