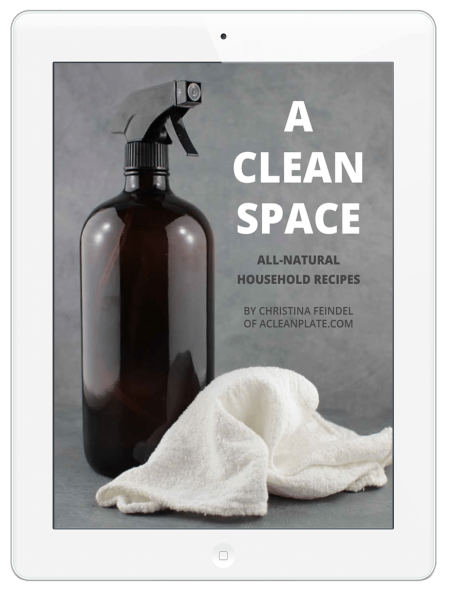 I may make my living as a food blogger, but my health-conscious journey actually began with making my own cosmetics and cleaning products while I was still in high school–many years before I started "clean eating". If you've got sensitive skin like I do or are just looking for cheaper alternatives to store-bought cleaners, making your own household products is easier than you might think. My e-book A Clean Space will give you the tools you need to get started!

A Clean Space Features
Information on the ingredients and supplies you'll need
How to clean everything from carpet and upholstery to ovens and freezers
9 tried-and-true recipes for homemade, non-toxic cleaners, including Dishwasher Detergent, Wood Polish, and Liquid Laundry Soap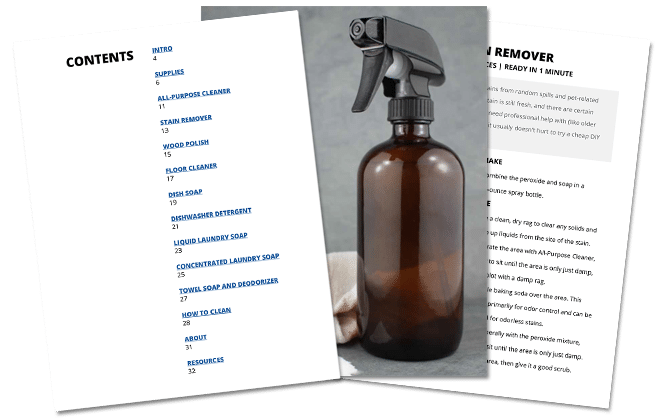 F.A.Q.s
Where do I download the e-book? Upon payment, the download link will be sent to your PayPal e-mail address. Please make sure you update your PayPal e-mail address during checkout if it is not the same as the e-mail address you would like the e-book sent to. If you are having trouble downloading the book on a mobile device, try using a computer instead.
How can I view this e-book? In any PDF reader (such as Adobe Reader for computers or PDF Reader for Apple devices) on any web-friendly device (such as computers, tablets, and smart phones).
Does this e-book work in Kindle or Nook? Yes! Send the PDF to your Kindle e-mail address or sync it to your Nook via USB.
Do I need internet access to use this e-book? You will need internet access to download the e-book and to open any links to the web inside of it, but you can read the e-book whether you're online or off.
What is your refund policy? The e-book cannot be returned after the download link has been used. If you have not used the download link, a 100% refund will be given.