This Savory Baked Salmon with a lemon-herb marinade is one of my all-time favorite seafood recipes. I've probably made it more often than any other recipe on this site. Serve it one up with some greens or just threw some lightly-oiled asparagus into the dish during the last 15 minutes of cooking. You can also skip marinading if you need a faster meal (or just forgot)–no worries. It doesn't get much easier than this!
Looking for high-quality meat?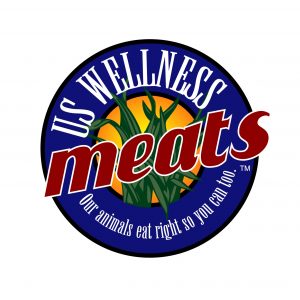 The great nutrition conundrum of our times is how to make a healthy diet sustainable, not just for us and our families, but for future generations. It's no secret that factory farming has been disastrous for the environment, never mind the welfare of us or our food. So I try to prioritize ethically-harvested, sustainably-raised, grass-fed or pastured proteins. US Wellness Meats not only fits the bill, but they also have a huge variety of other products: Seafood, game meats, jerky, bone broth, sausage, tallow, pork rinds… there's a lot to love. Free shipping combined with bi-weekly deals from their newsletter can make them more affordable than your local supermarket for meat that's antibiotic-free, humanely-raised, and really, really good.
Total Time:
1
hour
45
minutes
Nutrition Facts
Calories:
335
kcal
Carbohydrates:
7
g
Protein:
26
g
Fat:
22
g
Saturated Fat:
15
g
Polyunsaturated Fat:
3
g
Monounsaturated Fat:
4
g
Cholesterol:
52
mg
Sodium:
1022
mg
Potassium:
754
mg
Fiber:
3
g
Sugar:
1
g
Vitamin A:
20
%
Vitamin C:
24
%
Calcium:
11
%
Iron:
37
%
Instructions
Combine all ingredients except the filets in a medium-sized baking dish.

Add the salmon and marinate in the refrigerator for 1 hour.

Preheat the oven to 375F and cover the baking dish with an oven-safe-lid or foil.

Bake 35-45 minutes, until tender and opaque.