Looking to eat healthier? Maybe you're Paleo-curious or interested in starting the autoimmune protocol? I thought it would be helpful to put all of my favorite resources in one place, so you can have all the tools I wish I'd had when I got started. From fermenting at home to hunting down grass-fed meat, this page will continue to grow as I find new educational, shopping, and recipe resources worth mentioning.
FAQs
Looking for Blogging Resources?
Visit my personal site for resources about blogging.
Looking for Cleaning Resources?
Visit my cleaning resources page for all the tools you need to get cleaning with my e-book A Clean Space.
Products and Programs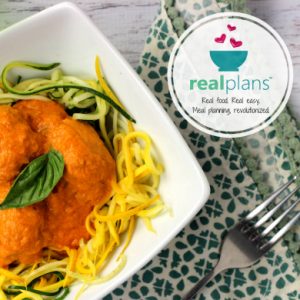 Need help meal planning? Feeling uninspired or struggling to stick to your Paleo or autoimmune protocol diet? Real Plans is a meal-planning service that's just $6/month if you sign up for their annual plan. This is a great next step for those of you that have finished 28 Days of AIP and are looking to keep the ball rolling. Some of my recipes are even included in their autoimmune protocol plans!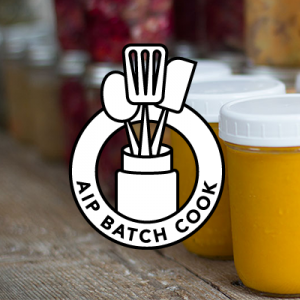 Maybe it's not a meal plan you need so much as a cooking plan. Prepping three solid meals a day can seem like an overwhelming amount of work. That's where AIP Batch Cook comes in. In these video tutorials from Nutritional Therapy Practitioner and author of The Autoimmune Paleo Cookbook Mickey Trescott, learn how to budget your time in the kitchen to get a whole week's worth of meals in just a couple of hours in one day. If you're new to the autoimmune protocol, this is the place to start!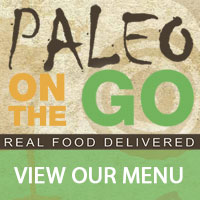 Maybe you just don't feel like cooking at all. That's okay! Everyone needs a break sometimes. And when I need a break, I turn to Paleo on the Go. With tons of nutritious, delicious, pre-packaged Paleo and autoimmune protocol dishes (including desserts!), Paleo on the Go's ready-to-go, frozen courses are perfect for those days you just don't want to be in the kitchen. They've recently introduced Paleo and AIP-friendly poptarts! Say what?!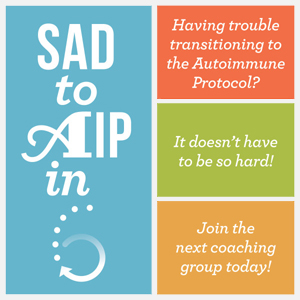 SAD to AIP in SIX is an incredible program from Nutritional Therapy Practitioner and author of The Alternative Autoimmune Cookbook Angie Alt. Designed to coach you step-by-step through the transition from the standard American diet (SAD) to the autoimmune protocol, this six-week course includes coaching, community support, and reference materials for an incredible bargain compared to private health coaching sessions. If you're struggling to make the change to the AIP or feeling isolated on your healthy-eating journey, this is the program for you.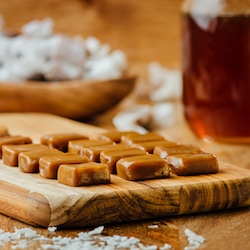 Sweet Apricity makes creamy, delicious caramels that just so happen to be 100% autoimmune protocol-friendly. With excellent customer service, high-quality ingredients, a subscribe and save program, and some of the most incredible sweets you'll encounter on the AIP, your sweet tooth doesn't have to go wanting. Plus, they're a great gift for the autoimmune patient or food-allergy-haver in your life!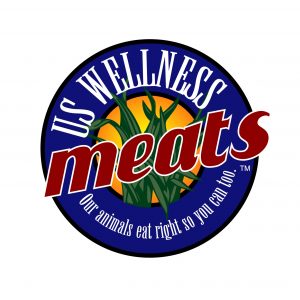 US Wellness Meats has not only high-quality grass-fed/pasture-raised meats and poultry, but a huge variety of other products: Seafood, rabbit, bison, lamb, jerky, bone broth, sausage, tallow, pork rinds… the list goes on! Free shipping combined with bi-weekly deals from their newsletter can make for some yummy purchases that are more affordable than what your local supermarket might offer in terms of high-quality meat.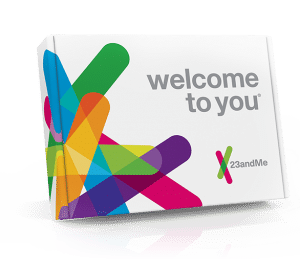 23 and Me is the first and only do-it-yourself genetic test. They frequently run specials around the holidays, but are already a fairly affordable service considering the wealth of information you get. Not only the opportunity to investigate your family tree and connect with distant relatives all over the world, but to learn about your genetic inclinations toward disease. My own experience was revolutionary, and I've also enjoyed learning about my family's roots!
Top 5 Kitchen Appliances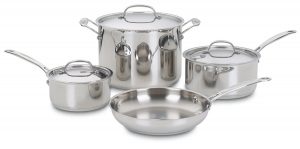 I love my stainless steel cookware. None of the controversy of Teflon-coated nonstick surfaces, none of the hassle of cast iron. I've cooked all kinds of things in my pans over the years and even burned cheese comes off nice and easy with just the tiniest little bit of elbow grease. These pans are one of the best investments I ever made!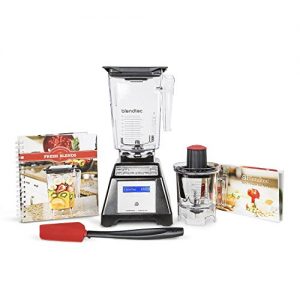 A high-powered blender is a must-have for Paleo favorites like nut butters and green smoothies. It's powerful enough you won't have to worry about kale stems in your green smoothies and it even makes a smooth puree of raw beets and carrots. I use my Blendtec for nearly everything. Mayonnaise, marinades and pesto, salad dressings, smoothies, sauces, soups, ice cream…. It's far and away my most-used kitchen appliance (unless you count the fridge, I guess). The WildSide jar is wider than the standard jar, so you can fit a bit more yummy goodness in there. It's an investment, but the warranty and customer service are fantastic, and you'll never want another blender again.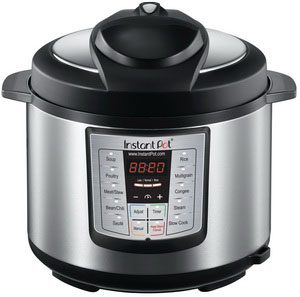 My second favorite kitchen appliance has to be the Instant Pot. This baby's a seven-in-one countertop device: Slow-cooker, pressure-cooker, rice-cooker, yogurt-maker, steamer, warmer, and sauter (yep, it can even stand in for your stovetop)! It'll do everything from crisping bacon and browning meat to steaming veggies to soups and pot roasts and I love having pressure-cooked basmati rice in about ten minutes flat. As a minimalist without a lot of kitchen space, I couldn't be happier to have so many versatile features packed into such a little thing. And it's often on sale on Amazon!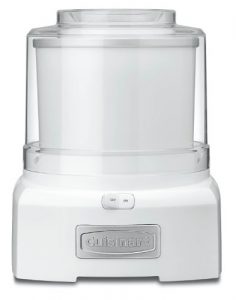 If you ever want to make homemade ice creams or sorbets, you need one of these ice-cream makers. This electric ice-cream maker was a real game-changer for me. As a kid, I used a hand-crank one to make vanilla ice cream at my grandma's house. Then my parents bought an electric one, a big ol' tub that needed rock salt to run, and it never worked that well. This one removes all that fuss. Stick the tub piece in a freezer for a few hours and your ice cream or sorbet will be ready in 20 minutes flat. No rock salt, no ice, no mess. It couldn't be easier!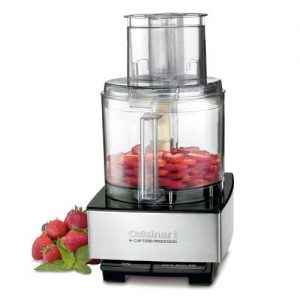 In the same vein, a high-capacity food processor can work miracles. This model is a beast! It can handle not only higher volume, but greater density than the cheap Oster and Hamilton Beach models I've owned in the past. Nut butters don't get any smoother than what this baby can produce, and it'll make quick work of any shredding, chopping, or pulsing you might need to do. The warranty's great, too!
Top 5 Kitchen Tools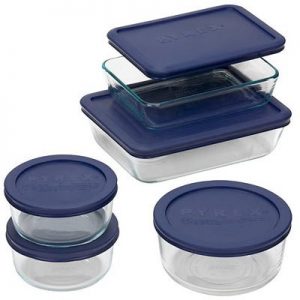 My Pyrex glassware is far and away the most-used item in my kitchen. I use the larger glass dishes for baking in–everything from whole chickens to roasted veggies–and the whole set is perfect for food storage. Talk about one-pot meals: Just let those roasted veggies cool, pop on the BPA-free lid, and stick 'em in the fridge or freezer for later! You'll need a separate set of storage containers for anything liquid, as these aren't airtight, but they do about 90% of the work in my household.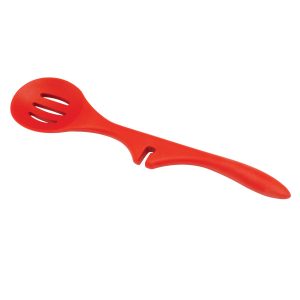 These silicone kitchen tools from Rachael Ray are amazing. They won't scratch your cookware, the handles don't get hot while you cook, they're easy to clean, and they have a neat little notch so you can set them on the lip of your pot without risking a dribble on the counter or dirtying another dish to hold them when they're not in use. There's a whole series, including a ladle, slotted spoon, whole spoon, spatula, turner, and tongs, but they're only offered separately. Search "Rachael Ray Tools Lazy" on Amazon to shop the whole series!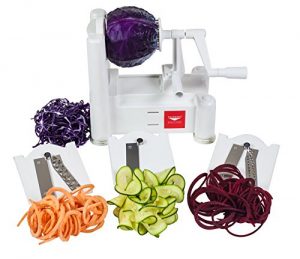 If you ever want to make veggie noodles (like zucchini-based "zoodles"), a spiralizer is a must-have. You can julienne them for straight, stick-like noodles, but it's just not the same. This isn't one of the most-used tools in my kitchen, but it is one of my favorite. Beets, carrots, zucchini, yellow squash–spiralized veggies always go down a treat. It's actually kind of fun to use, too!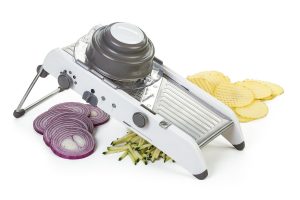 A good mandoline slicer is worth every penny. With way more options and a sturdier build than some of the cheaper models (I've owned and replaced several), this is the easiest way to slice, julienne, or waffle vegetables. When you're prepping a lot of healthy meals from scratch, easier slicing counts for a lot! Chips and waffle fries have never been simpler. The blades are sharp, though, so I highly recommend some cut-resistant gloves to go with any mandoline.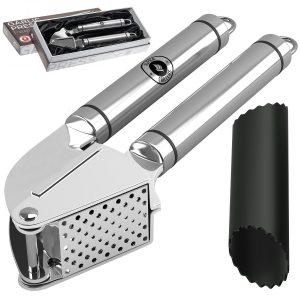 When it comes to garlic, you always want to buy fresh, whole cloves. It's so much more nutritious than pre-sliced garlic–you might be surprised by just how potent an antibiotic fresh garlic is, and alliums of all kinds are known for their anti-cancer properties. But mincing fresh garlic can be a real pain in the butt. That's why a good garlic press makes my top 5 most important kitchen tools list! I don't know what I'd do without one!
Want More?
Check out my store for ALL of my favorite kitchen tools, books, cookbooks, e-books, fitness essentials, beauty products, and more!