Samosa traditionally involves serving a savory potato mixture inside a pastry alongside various chutneys for dipping. With this autoimmune protocol version, you get a quick and easy baked veggie dish! You can even top it with some homemade chutney if you like. Taro has a wonderfully potato-like flavor and is my favorite sub for the nightshade plant. If you can't find taro, you can use white-fleshed sweet potatoes or even turnips instead.
Make your own non-toxic cosmetics!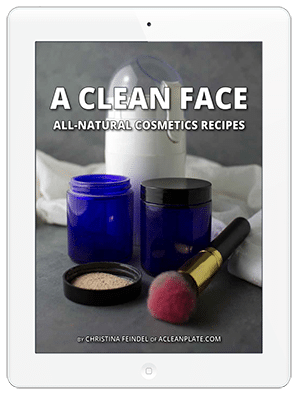 I may make my living as a food blogger, but journey toward a more health-conscious lifestyle actually began with making my own cosmetics while I was still in high school–many years before I started "clean eating". Desperate to get a handle on my sensitive skin and nose, I was also hoping for cheaper, more eco-friendly alternatives to store-bought products. If you're in the same boat, making your own cosmetics and toiletries is easier than you might think! My e-book A Clean Face will give you the tools you need to get started for just $9.99.
Samosa-Inspired Vegetable Casserole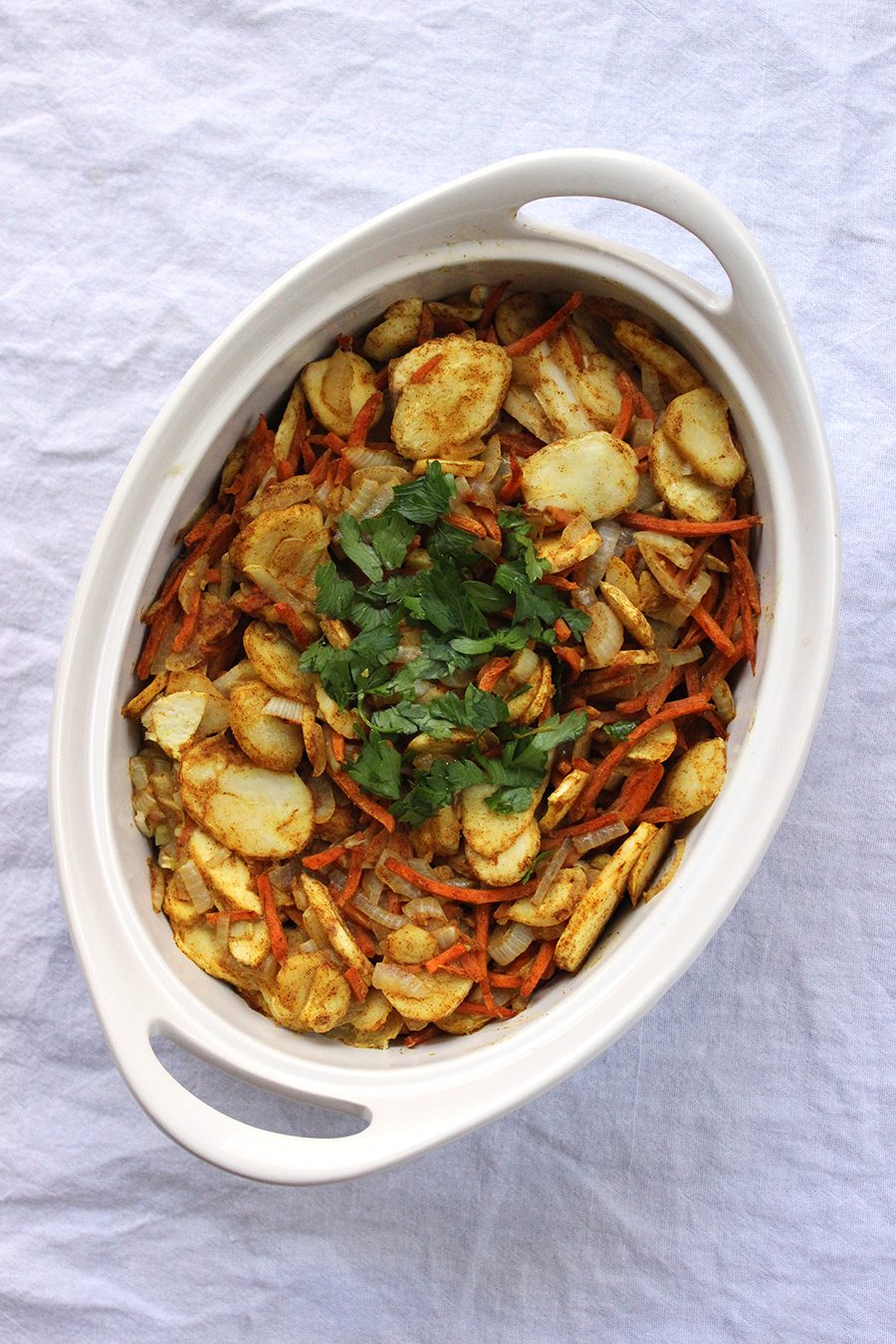 PREP TIME:

10

minutes

COOK TIME:

30

minutes

YIELDS:

4

servings

RATING:
CALORIES:
152kcal
PROTEIN:
2g
TOTAL FAT:
4g
MUFA:
0.3g
PUFA:
0.3g
SATURATED:
4g
CHOLESTEROL:
TOTAL CARBS:
28g
FIBER:
5g
SUGARS:
3g
VITAMIN C:
14%
POTASSIUM:
620mg
SODIUM:
564mg
CALCIUM:
6%
IRON:
4%
Instructions
Preheat the oven to 375 degrees.
Cook the onion in the oil over medium heat until it begins to caramelize, about 15 minutes.
Add the remaining ingredients and cook, stirring, another 5 minutes.
Bake in a large baking dish 15 minutes, then serve hot.