Bacon and pineapple pair very well together. Now, any time I see bacon in a recipe, I'm half-inclined to add pineapple too (or vice versa). Chili was a no-brainer. Of course pineapple and bacon would be great in chili! This recipe packs quite a bit of punch for not having any nightshades in it, even if you take the AIP option and omit the black pepper.
Stay Organized and Reach Your Goals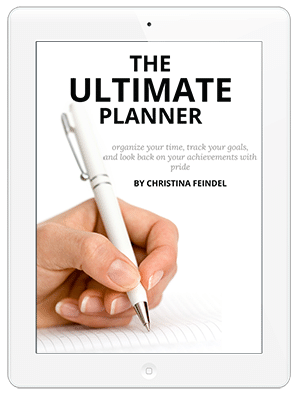 Whether you're focused on big-picture goals like diet, fitness, and career or need help managing day-today tasks like errands and chores, a good planner will keep you focused so the important things get done in the simplest, most efficient way possible. The Ultimate Planner begins with a bird's-eye view of the year and works its way down through monthly, weekly, and daily planners. Because these templates are adaptable to any day or year, you can use this planner over and over again! The ebook is available as a digital download with printable template for $6.99.
Pineapple Chili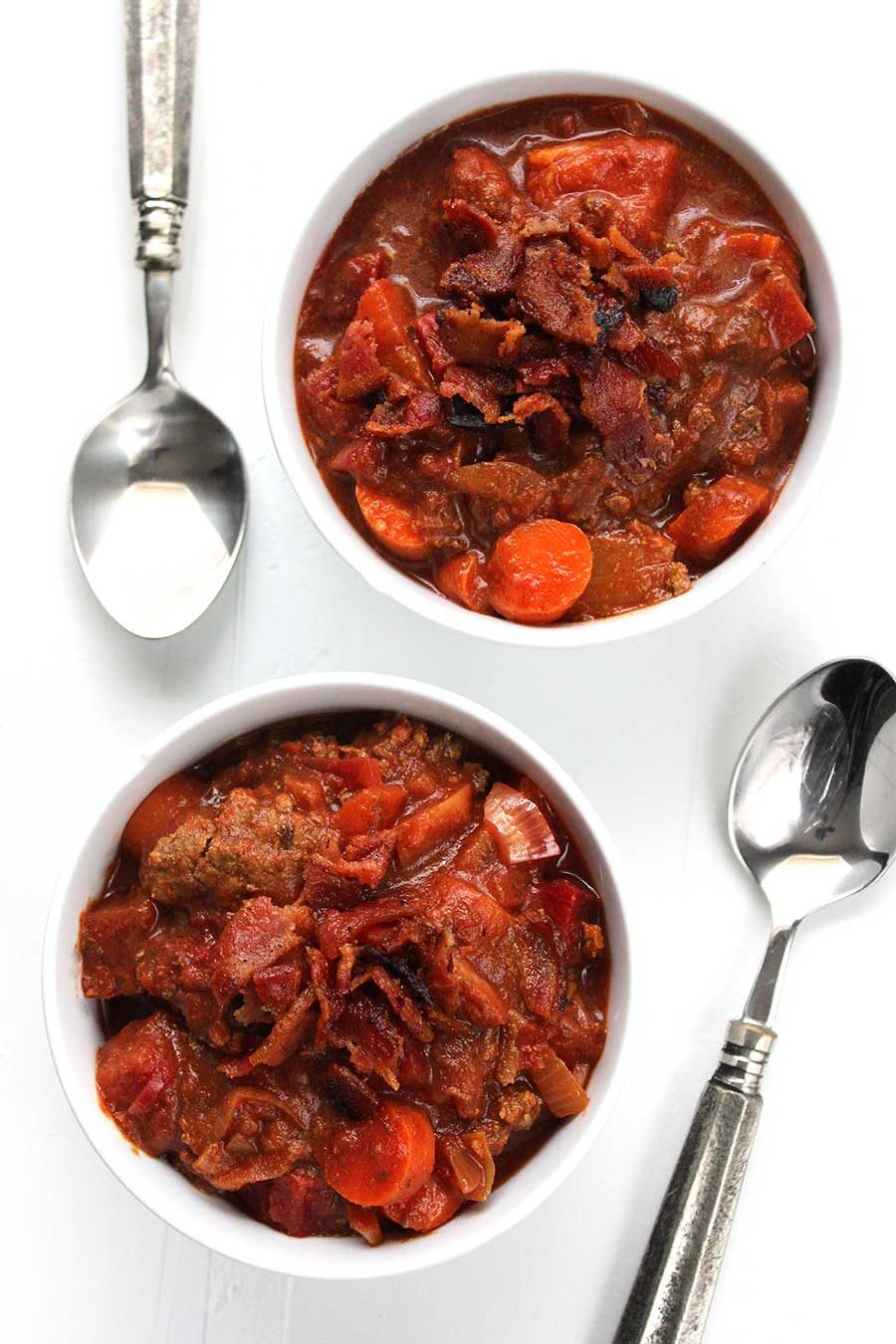 PREP TIME:

5

minutes

COOK TIME:

3

hours

YIELDS:

4

people

RATING:
CALORIES:
470kcal
PROTEIN:
34g
TOTAL FAT:
25g
MUFA:
11g
PUFA:
1g
SATURATED:
9g
CHOLESTEROL:
110mg
TOTAL CARBS:
28g
FIBER:
7g
SUGARS:
13g
VITAMIN C:
60%
POTASSIUM:
991mg
SODIUM:
935mg
CALCIUM:
11%
IRON:
29%