It's getting to be that time of year… Pumpkin Spice is here in full force and this year, it's back stronger than ever and not just as a latte. There are pumpkin spice beers, for goodness' sake. Pumpkin spice popcorn, crackers, and Poptarts. Ice cream, creamer, eggnog, candles. It's inescapable and I know I'm not the only one out there who is not a fan. Isn't "pumpkin spice" just a trendier way of saying "gingerbread"? Cinnamon, nutmeg, ginger, cloves, maybe a bit of allspice…. Yep, same exact flavors. Gingerbread was pumpkin spice before it was cool. Hipster pumpkin spice. Pumpkin spice classic. Honest pumpkin spice that didn't pretend to be a million different things. This time of year, I don't want something new and exciting–I want the classics I grew up with. Comfort foods from my childhood (or near-exact replicas of them using healthier ingredients). This warming, spicy gingerbread latte may not have any coffee or cream, but it's still a pitch-perfect reminder of wintery high school mornings, sipping gingerbread lattes during my off period first thing in the morning. Classic.
Keep it Simple with Freezer Cooking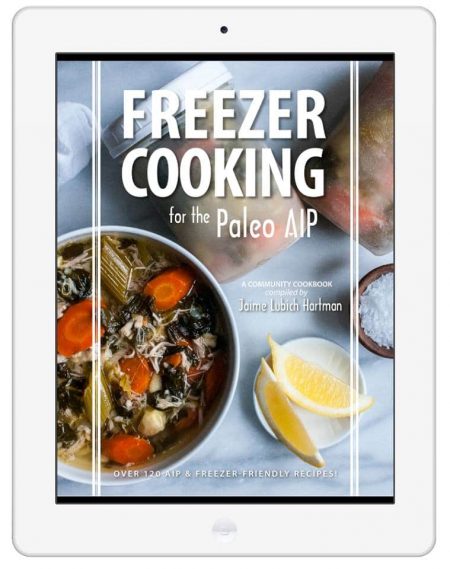 Preparing meals ahead of time and keeping them on hand in the freezer is one of the best ways to make any diet change sustainable. You'll wind up spending less time in the kitchen most days and will always have something ready to go when hunger or cravings strike. With Freezer Cooking for the Paleo AIP, you'll get 123 tried-and-true recipes from 30 of your favorite autoimmune protocol bloggers to help you out. Designed for batch cooking and advance prep, each recipe includes instructions for storing, freezing, and reheating it. There are recipes for every meal of the day and recipes for special occasions, too! The ebook is now available as a digital download for $18.90.
Gingerbread Latte
PER SERVING:

CALORIES:

229kcal

FAT:

21g

PROTEIN:

2g

FIBER:

1g

SUGARS:

4g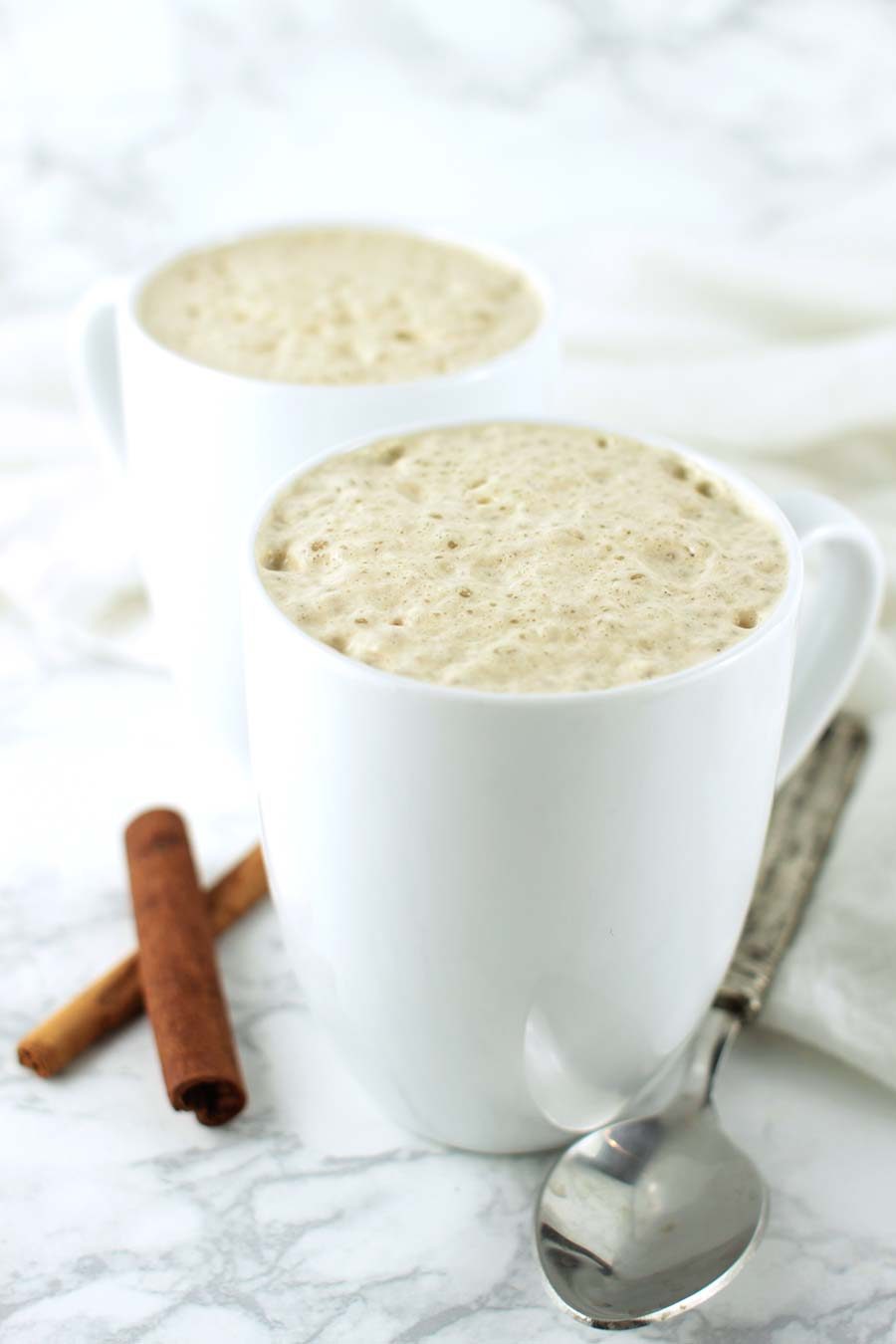 Instructions
Combine all ingredients in a blender and process until smooth.
Ingredients

Instructions

Combine all ingredients in a blender and process until smooth.
Related Posts