I'm a bit late to the cranberry dishes this year, but this one's a good one. Great as-is, on salads, meat, or ice cream, it's hard to go wrong with apple butter.
Looking for Low-FODMAP Recipes?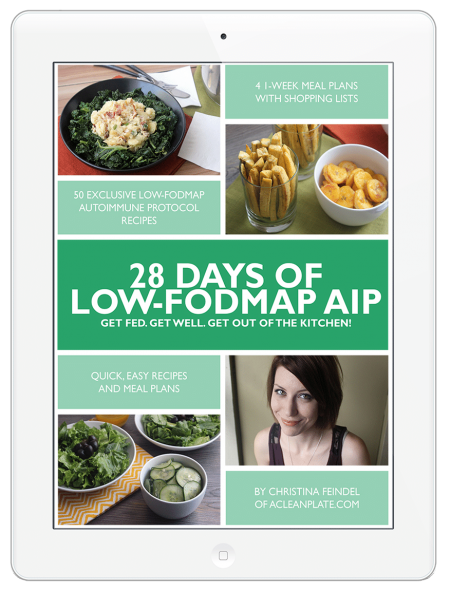 The low-FODMAP diet is often prescribed for people with IBS or Small Intestinal Bacterial Overgrowth (SIBO), and there's a huge overlap of that demographic with people with autoimmune disease. My e-book 28 Days of Low-FODMAP AIP combines both IBS- and autoimmune-friendly diets in a 28-day meal plan designed to jump start and simplify this often-challenging diet change. Just you wait: The meal plan includes 50 exclusive low-FODMAP recipes you won't find on my website or anywhere else, with dishes like Chicken Vindalo, Jambalaya, and crispy, crunchy Tostones. You'll be amazed at the variety of flavors still available to you! The ebook is available as a digital download for $9.99.
Cran-Apple Butter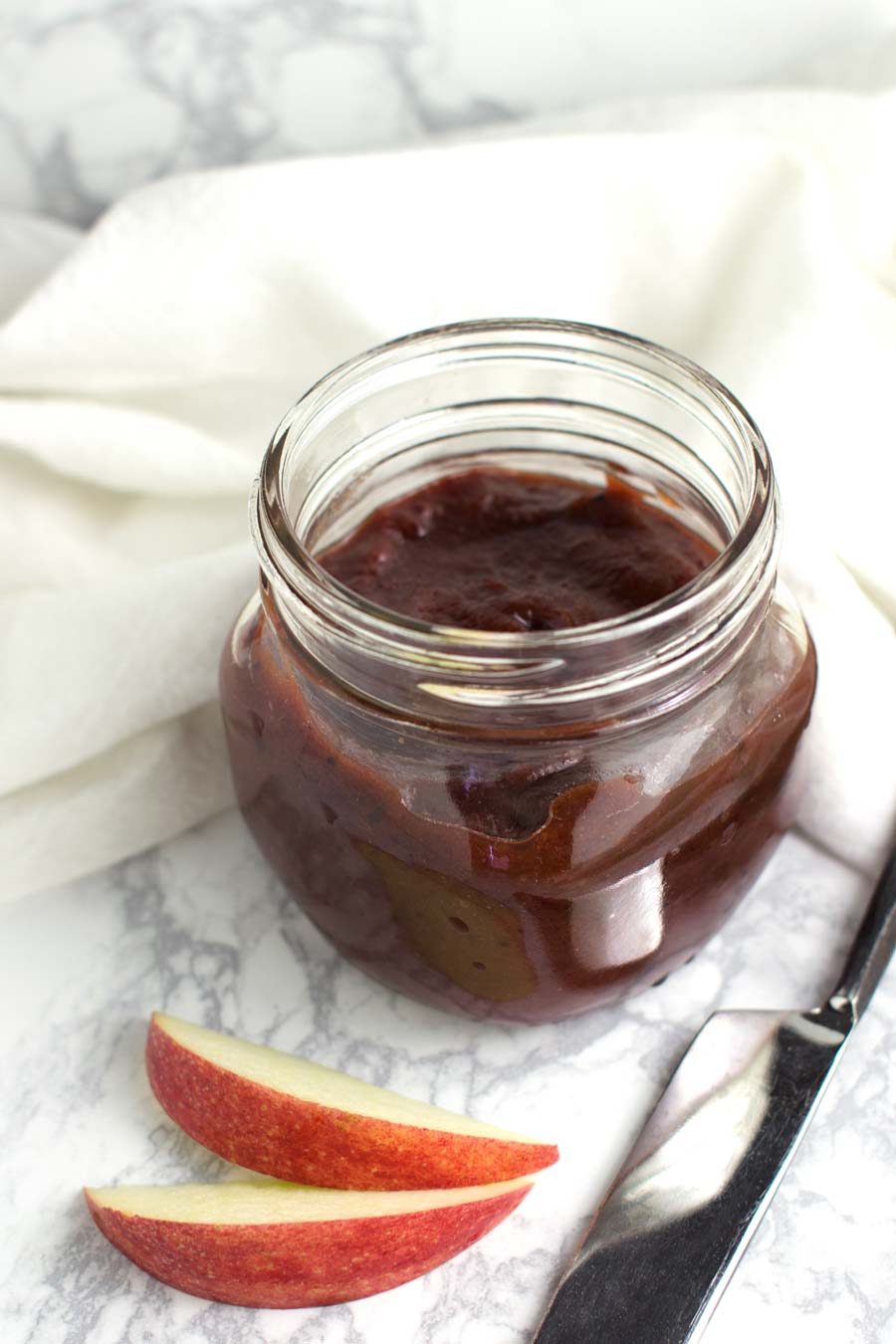 PREP TIME:

5

minutes

COOK TIME:

12

hours

YIELDS:

28

servings

RATING:
CALORIES:
35kcal
PROTEIN:
0.1g
TOTAL FAT:
0.1g
MUFA:
0.01g
PUFA:
0.02g
SATURATED:
0.02g
CHOLESTEROL:
TOTAL CARBS:
9g
FIBER:
2g
SUGARS:
6g
VITAMIN C:
6%
POTASSIUM:
40mg
SODIUM:
18mg
CALCIUM:
0.3%
IRON:
0.3%
Ingredients

CALORIES:

35kcal

PROTEIN:

0.1g

TOTAL FAT:

0.1g

MUFA:

0.01g

PUFA:

0.02g

SATURATED:

0.02g

CHOLESTEROL:

TOTAL CARBS:

9g

FIBER:

2g

SUGARS:

6g

VITAMIN C:

6%

POTASSIUM:

40mg

SODIUM:

18mg

CALCIUM:

0.3%

IRON:

0.3%