I really hate working with squash. All that cutting and peeling… can't they all be as nice and easy to get into as zucchini? But, the work goes by much quicker tag-teaming it with someone you love, and the results are well worth the effort. This rich pumpkin soup has a slight cinnamon aftertaste, and if you have any apples you want to get rid of, they'd go well in here, too!
Looking for more easy AIP recipes?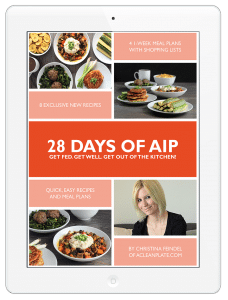 I know diet change can feel overwhelming. I started the autoimmune protocol at a time when only four other people were writing about it, and over the years, I've striven to give you the resources I wish I'd had when I got started. Not just recipes, but ways to implement them. My first ebook 28 Days of AIP is a meal plan that will help you get going (or get back on the wagon) with as little fuss as possible. With a variety of simple, delicious recipes, plenty of leftovers so you don't spend all your free time in the kitchen, and shopping lists ready to go, all you have to do is follow the plan, then sit down and enjoy your meal! It's available as a digital download for $9.99.
Cinnamon Pumpkin Soup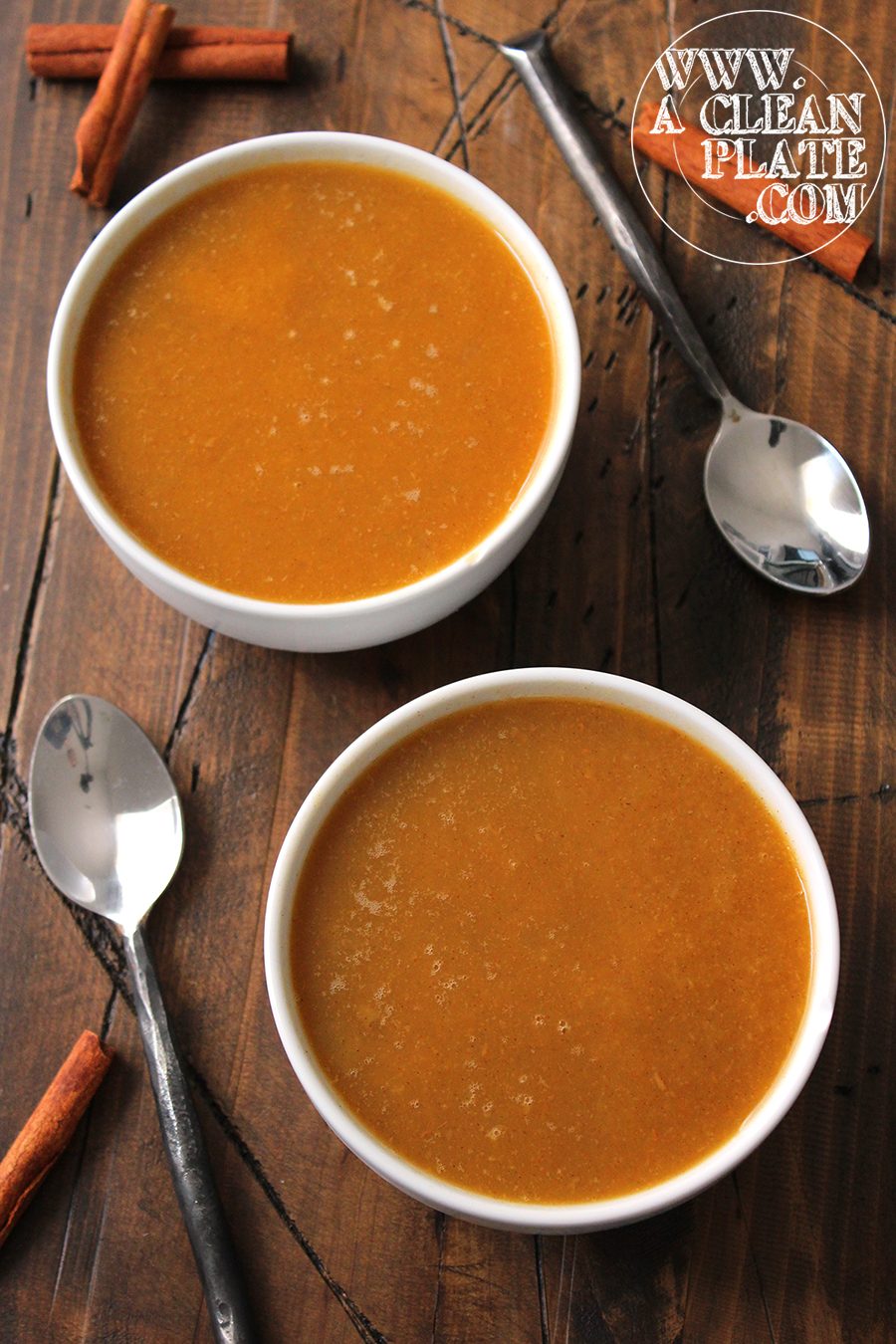 PREP TIME:

10

minutes

COOK TIME:

3

hours

YIELDS:

4

servings

RATING:
CALORIES:
145kcal
PROTEIN:
4g
TOTAL FAT:
3g
MUFA:
1g
PUFA:
1g
SATURATED:
1g
CHOLESTEROL:
TOTAL CARBS:
30g
FIBER:
8g
SUGARS:
14g
VITAMIN C:
21%
POTASSIUM:
587mg
SODIUM:
1531mg
CALCIUM:
8%
IRON:
13%
Ingredients

CALORIES:

145kcal

PROTEIN:

4g

TOTAL FAT:

3g

MUFA:

1g

PUFA:

1g

SATURATED:

1g

CHOLESTEROL:

TOTAL CARBS:

30g

FIBER:

8g

SUGARS:

14g

VITAMIN C:

21%

POTASSIUM:

587mg

SODIUM:

1531mg

CALCIUM:

8%

IRON:

13%