This Chunky Avocado Salsa recipe was adapted from a recipe I found (and loved!) via one of my fellow vegan bloggers back when I was still doing that whole thing. Gosh, that must have been six or seven years ago. Her site is gone now, sadly (Liz, if you're out there, I hope you've been well!), but I like to think that her fabulous recipe lives on in my household, albeit in a heavily-modified form. The original recipe had black beans, bell peppers, and corn in it, but this autoimmune protocol version is just as tasty. It goes well on salads, burgers, and with chips of any kind! I like to make myself a big ol' serving with plantain chips while my husband can enjoy his with corn chips and whatever spices or seasonings he wants to add (usually a big ol' splash of hot sauce). I like to use it as a guacamole substitute, but would like to emphasize that it is NOT guacamole. It's got olives in it. And no lime or cilantro. Guac purists should stick with my AIP-friendly guacamole recipe.
Looking for AIP-Friendly Breakfast Recipes?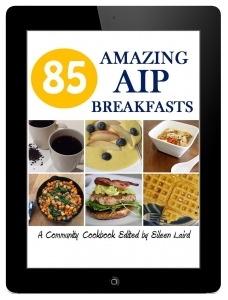 What to eat for breakfast is one of the most common questions I get from people starting the autoimmune protocol. I understand completely: With all my old staples off the table, breakfast was my biggest challenge, too. Well, now there's an easy answer. 85 Amazing AIP Breakfasts is a community e-cookbook featuring dozens of breakfast-friendly autoimmune protocol recipes from some of your favorite bloggers. With coffee substitutes, comforting teas, sausage, waffles, stir-fries, soups, hash, muffins, and porridge, 85 Amazing AIP Breakfasts has just about every one of your breakfast needs covered, sweet and savory alike. Many of the recipes can even be adapted for a low-FODMAP diet! The e-cookbook is available on editor Eileen Laird's website.
Chunky Avocado Salsa
PER SERVING:

CALORIES:

264kcal

FAT:

25g

PROTEIN:

2g

FIBER:

8g

SUGARS:

1g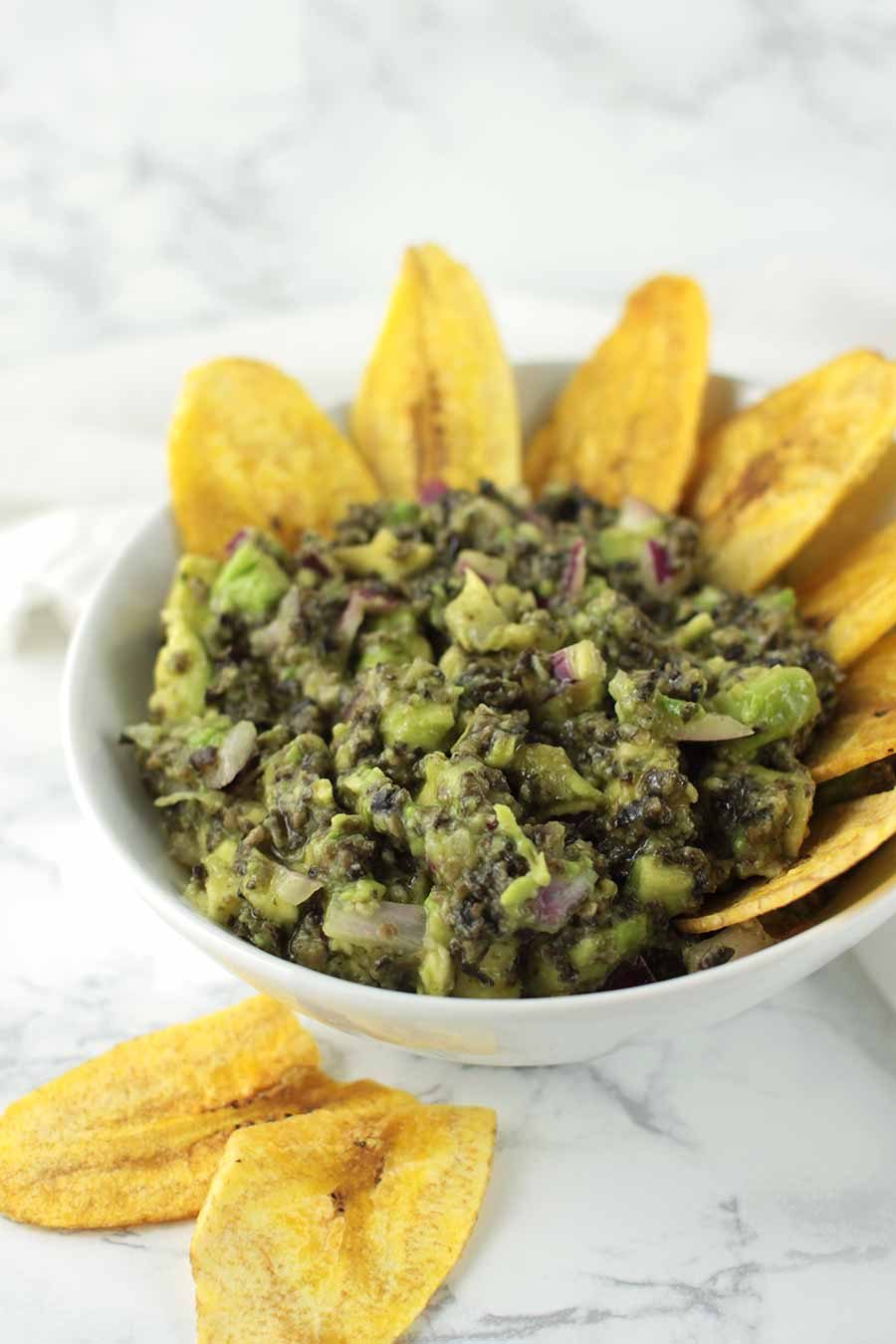 Instructions
Combine all ingredients and allow to marinate at least 30 minutes in the fridge.
Ingredients

Instructions

Combine all ingredients and allow to marinate at least 30 minutes in the fridge.
Related Posts