"Blended salads" are a big thing in the raw foods community, but they totally have their place on an autoimmune-friendly, anti-inflammatory, Paleo-like diet. They're a quick and easy way to meet your veggie quota. You could totally serve this recipe as a single-serving salad, but it's so much easier to throw all the ingredients into a blender, you barely even have to chop them first! This works best if all of your ingredients are chilled, but you can also add ice if you like.
Are you suffering from adrenal fatigue?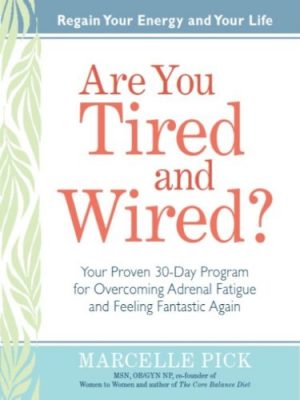 Are You Tired and Wired? is one of my favorite books on adrenal fatigue with chronic illness. It's a comprehensive yet straightforward examination of the factors at work and home that contribute to chronic adrenal dysfunction and the diet, lifestyle adjustments, and emotional reprogramming that can help fix it. A healthcare provider with a focus on women's health, Marcelle Pick will help you identify what type of adrenal dysfunction you suffer from and provide an easy-to-follow, science-based program to help you restore balance to your life. I found it extremely helpful with my own chronic fatigue!
Nutrition Facts
Calories:
215
kcal
Carbohydrates:
20
g
Protein:
5
g
Fat:
15
g
Saturated Fat:
2
g
Polyunsaturated Fat:
2
g
Monounsaturated Fat:
10
g
Sodium:
100
mg
Potassium:
1067
mg
Fiber:
8
g
Sugar:
8
g
Vitamin A:
11200
IU
Vitamin C:
63.5
mg
Calcium:
140
mg
Iron:
3.4
mg
Instructions
Combine all ingredients in a blender and process until smooth.